Now that HBO's wonderfully authorized pseudo-sequel to [REDACTED] and Dave Gibbons' celebrated comic book series Watchmen has been unveiled to the world – the world likes what it sees from Damon Lindelof's "remix". Even die-hard Watchmen purists appear to be slowly coming around – as they should. So much so that the series fought its way to the top of our The Bleeding Cool TV Top 10 Best of 2019 list.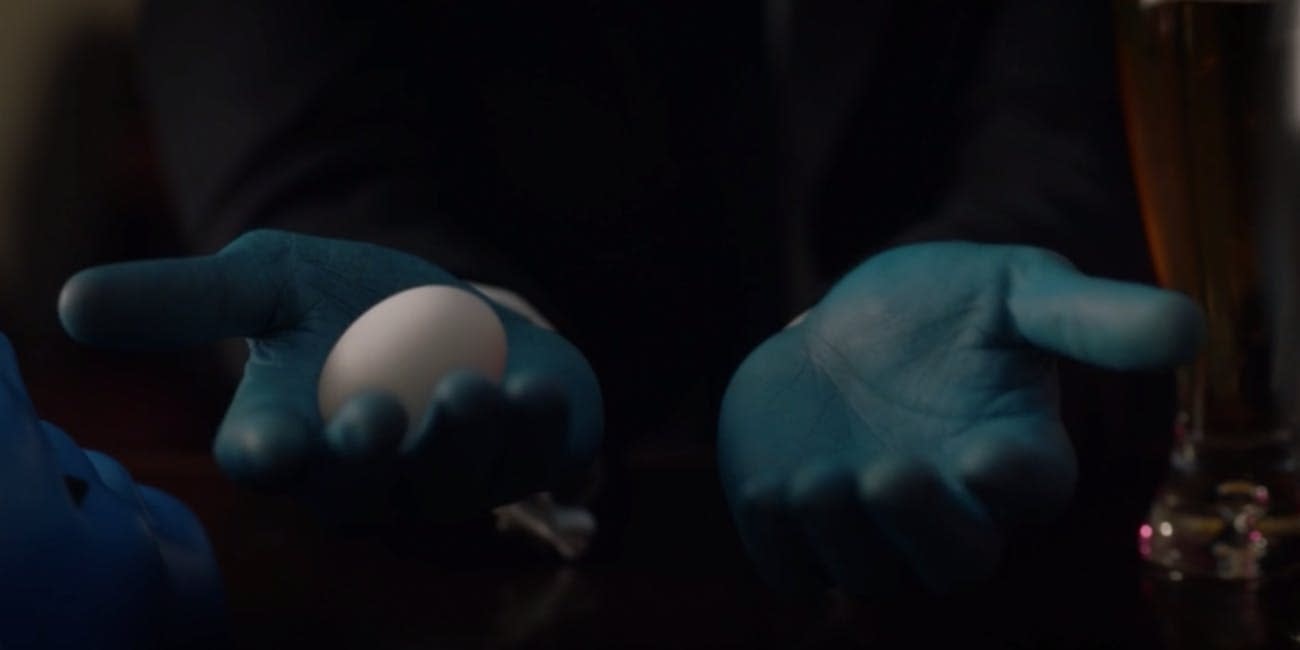 As most of you know, this week is the Television Critics Association's (TCA) winterpress event, when the networks, cable channels, and streaming services get to pimp their more-immediate and future shows. When it was HBO's time in the sun, HBO President of Programming Casey Bloys gave a response about a possible second season of Watchmen that's being twisted to mean that it's definitely not happening:
"It is really up to Damon at this point, he is thinking about what he wants to do. Truly, I don't know at this point whether it is a returning drama series or a limited series. I think one of the things Damon did so brilliantly was, he opened up this entire world. So maybe there is another version with a whole new set of characters. I don't know because Damon doesn't know, and I'm taking his lead on this."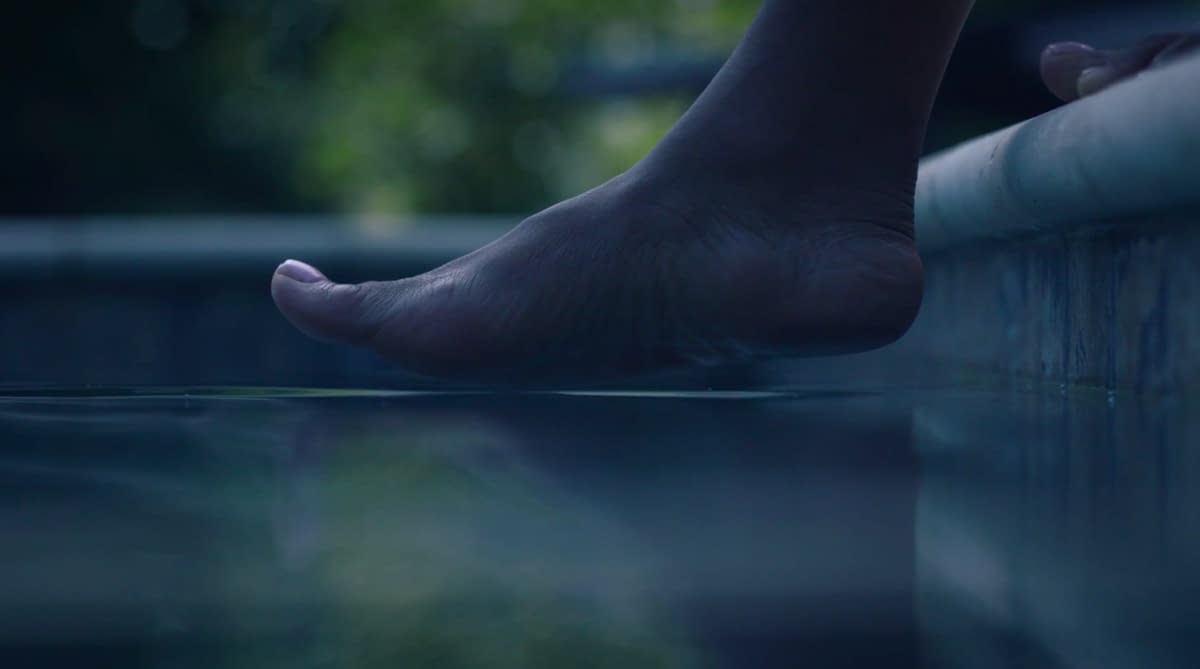 Bloys followed up by emphasizing that the cable giant just wants to stay in the "Lindelof business", saying, "If it's a season two — great, if it's a new take on the world — great, if it's something else completely, I'm just going take his lead."
Now, USA Today is reporting that a second season is dead on arrival:
"Lindelof told USA TODAY this week that he's told the story he wants to tell and has no interest in a second season, though he's 'given my blessing' to HBO should it want to pursue a new installment with another writer-producer."
Our problem with USA Today's assessment? It's not anything different than what Lindelof's been saying since November 2019:
"If the idea is right, and if there is a compelling reason to do it, then I'd consider it. I haven't had that idea yet. The other thing about Watchmen is that it doesn't belong to me."
Whether he's directly involved or not, Lindelof has said all along that he has no doubt there will be more Watchmen in the future – even offering some advice:
"There is going to be more Watchmen, independently of whether I do it. It should be done by someone who really deeply cares about it and has a reason to."
So for now? Let's say things are pre-holidays "status quo", at least until HBO or Lindelof himself make it official – I mean, Lindelof himself said he was going to be taking some time to decompress in the beginning of this year.
Though it also sounds like a little "press negotiating" going on…
[Ed.: Unless something official comes out by the time you read this. If that's the case? My bad.]

The Road to HBO's "Watchmen"
From Damon Lindelof and set in an alternate history where masked vigilantes are treated as outlaws, this drama series embraces the nostalgia of the original groundbreaking graphic novel of the same name while attempting to break new ground of its own. The cast includes Regina King, Jeremy Irons, Don Johnson, Jean Smart, Tim Blake Nelson, Louis Gossett Jr., Yahya Abdul-Mateen II, Hong Chau, Andrew Howard, Tom Mison, Frances Fisher, Jacob Ming-Trent, Sara Vickers, Dylan Schombing, and James Wolk.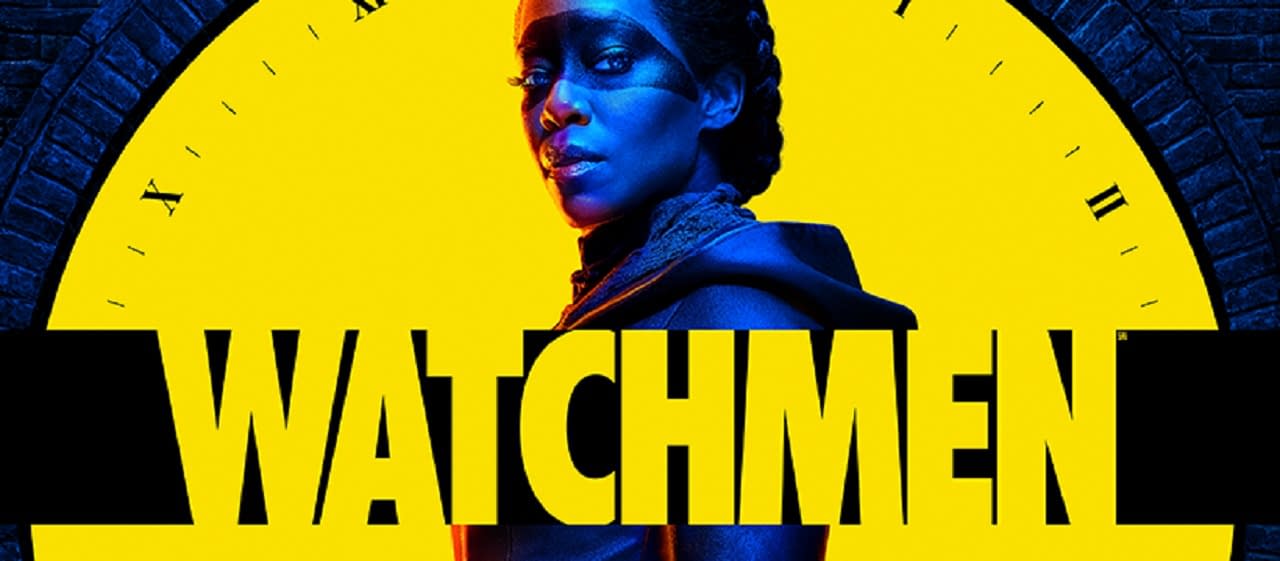 Bleeding Cool didn't exactly pull any punches when praising just how powerful the Nicole Kassell (Castle Rock)-directed series premiere "It's Summer and We're Running Out of Ice" was (check out our review here).
"Martial Feats of Comanche Horsemanship" kept the momentum going by deepening the conspiracies at play (review here).
Jean Smart's Agent Laurie Blake took center stage in "She Was Killed by Space Junk", elevating the tension while serving as "devil's advocate" (review here).
"If You Don't Like My Story, Write Your Own" (review here), introduced us to Lady Trieu (Hong Chau), saw Angela (Regina King) look to Looking Glass (Tim Blake Nelson) for help when things started hitting too close to home, and revealed how Adrian (Jeremy Irons) "trains" new servants as his escape attempts continued
We learned Wade Tillman aka Looking Glass' "origin story" – and possibly his final days – in "Little Fear of Lightning" (our review here), as Agent Blake places Angela under arrest… but not before she goes "nostalgic".
Angela comes to understand her true past and the truth about "This Extraordinary Being" Will (Louis Gossett Jr. – review here) – truth that starts with the formation of the Minutemen.
"An Almost Religious Awe" (our review here) brought with it the major reveal that Dr. Manhattan has been with us the entire time – and he's a major part of the Seventh Kavalry's plan.
With penultimate episode "A God Walks into Abar" (review here), we were offered a look back at the seeds of Angela and "Cal's" tragic (and apocalyptic) love story – the heart of our series.
Which brought us to season/series finale "See How They Fly", where the machinations of the Seventh Kavalry-Sen. Keene, Lady Trieu, "Calhattan", Adrian, Angela, and Agent Laurie come to a head – as the world of Lindelof's Watchmen comes to an end… and to a beginning (review here).

In the following featurette, Lindelof explains how the original comic book series influenced him to take the core themes of the series and find a way to apply them to a modern society. King offers more details on both the terrorist group at play during the season as well as the personal conflicts that arise when one dons a mask in the name of the law:
In the following clip, King takes us behind the scenes on production with a set visit to show us anything and everything Watchmen – or at least what Lindelof will allow:
HBO's Watchmen stars: Regina King as Angela Abar, Don Johnson as Chief Judd Crawford, Tim Blake Nelson as Det. Wade Tillman aka Looking Glass, Louis Gossett Jr. as Will Reeves, Adelaide Clemens as Pirate Jenny, Andrew Howard as Red Scare, Jeremy Irons as Adrian Veidt / Ozymandias, Frances Fisher as Jane Crawford, Jacob Ming-Trent as Panda, Yahya Abdul-Mateen II as Cal Abar, Adelynn Spoon as Emma Abar, Jean Smart as Agent Laurie Blake, Tom Mison as Mr. Phillips, Sara Vickers as Ms. Crookshanks, Dylan Schombing, James Wolk as Senator Keene, Hong Chau as Lady Trieu, Dustin Ingram as Agent Dale Petey, and Lily Rose Smith.
Watchmen is produced for HBO by White Rabbit in association with Warner Bros. Television; executive producer-writer Lindelof; executive producer/director Kassell; executive producer Tom Spezialy; executive producer-director Stephen Williams; and executive producer Joseph Iberti.
Based on the iconic graphic novel co-created and illustrated by Gibbons and published by DC.
Nine Inch Nails duo Trent Reznor and Atticus Ross are on board to compose music for the series.