With WarnerMedia set to unveil its virtual pop culture convention DC Fandome next month, I would be lying if I said the dumpster fires of speculation over the possibility of more Watchmen weren't raging in my brain as the days get closer. I already "know" how it should all go down: series creator Damon Lindelof takes some time to relax and recharge the batteries, even though he still has to promote the series for awards season. By now, WarnerMedia has made him a sweet FX/Fargo-like deal for more seasons. The deal would have him overseeing the extension of his Watchmen universe in a "uber executive producer"-like position that opens up creative opportunities for unique and diverse voices to have a say. The Lindelof announcement will be tied into a much-larger DC Comics-based initiative that will tie into newly-launched streaming service HBO Max (and possibly the end of DC Universe as a stand-alone service). At DC Fandome, the news is revealed along with more details on Zack Snyder's potential limited series cut of Justice League and J.J. Abrams' upcoming DC work (as well as other projects).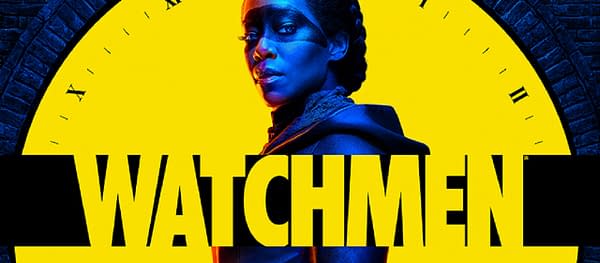 As I said, I'm a dreamer. But let's just say it does happen? No reason it couldn't: Lindelof stated in the past that he doesn't think he has any more stories left to tell, but out theory above would take care of that. Plus, it would be beautifully ironic if someone continued on with Lindelof's story in much the same manner he continued on with Alan Moore, David Gibbons, and John Higgins' comic book classic. So until I hear otherwise, I thought I'd offer up five concepts that might be worth looking at if the series goes the "pseudo-anthology" route of mixing single and multi-episode story arcs. The one ground rule I set for myself was taking a season that looks back at the Minutemen as well as one that focuses on the "next-gen" of masked vigilantes off the table, both for the same reason: they're too obvious. I absolutely want to learn more about Will Reeves aka Hooded Justice (Jovan Adepo), Chris "Topher" Abar (Dylan Schombing), and Agent Petey aka Lube Man (Dustin Ingram)- who wouldn't? So that's what I wouldn't give myself too much of an easy out. That said, here's what I'm thinking: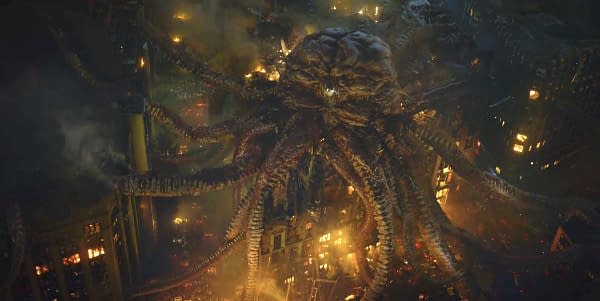 "Big Squid" Island: I'd like to see what exactly played out on the island as Adrian's squid "atomic bomb" was being made. We could start with the six we know as the focus, meaning we'd need a line-up including writer Max Shea as well as painter Hira Manish, architect Norman Leith, sci-fi writer James Trafford March, composer Linette Paley, and eugenics specialist Dr. Whittaker Furnesse. Watching their dramas play out with the fore-knowledge of where it's all heading would definitely make for a fascinating reveal.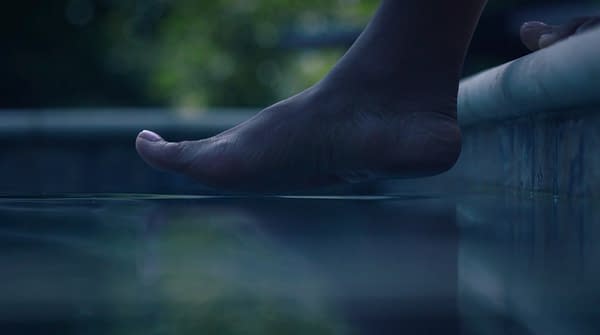 Angela Abar's First 24 Hours: Does it bring back Regina King? Hell, yes. That alone should be enough reason and I could go on to the third option. But for more detail, it's pretty simple. I'm working off the premise that Angela walked on water and is now Dr. Manhattan. So what was next? Like right after that happened? I don't want months, weeks, and even days. Just give me her initial 24 hours, and I think that could speak volumes as to what the future holds for the series' universe.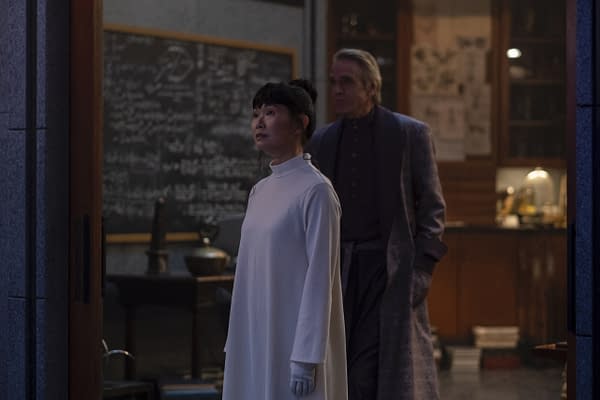 Adrian Veidt: A Day in the Life: After the initial Watchmen storyline and before he's sent to Europa to become a cruel god, there's a stretch of time there that would interesting to take a look at. What was it like for Adrian (Jeremy Irons) a month… a year… three years after his big squid drop? An episode focusing on "A Day in the Life" would be a fascinating one, something in accordance with the Breaking Bad episode where the fly was being hunted in the meth lab.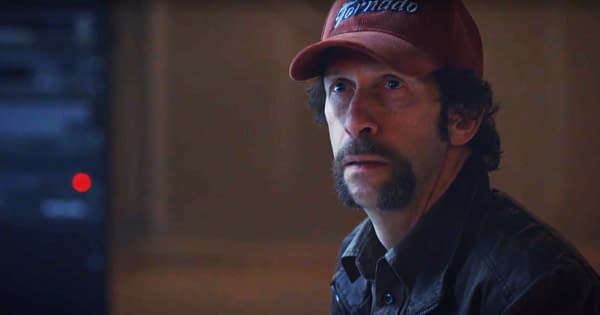 Confession Video: The video that Senator and Seventh Kalvary head racist Joe Keene Jr. (James Wolk) was screened before joining a congressional committee. It's the same video he shows to Wade Tillman aka Looking Glass (Tim Blake Nelson) to open his eyes and get him to help the Seventh Kalvary. It's the confession video made and gave to the POTUS as a passive-aggressive way of letting everyone know who they should be thanking. Keene establishes that the video is something everyone on a congressional committee is shown: a form of collective guilt. I'd like to see a profile of maybe 3-4 politicians who watched the video, and how their personal and professional lives were changed because of it.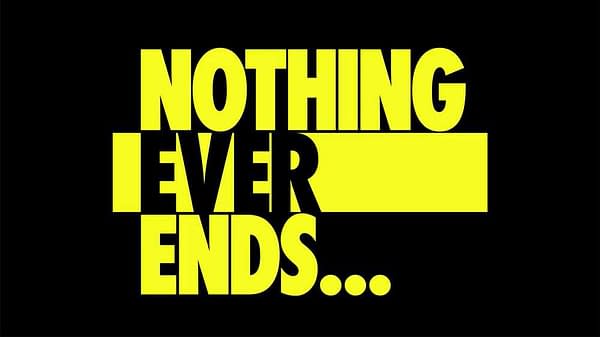 "Watchmen" Adaptation: Okay, this last one actually is for Lindelof so we cheated a little. That said, after pulling off the masterpiece that was the Peabody Award-winning series, I'd like to see him tackle the original storyline. By showing the squid, he already proved himself braver than Snyder was with his big screen adaptation. Now, I'd like to see Lindelof's vision of the entire story, with only subtle changes to keep things connected with the pseudo-sequel remix. Ironically enough, it would probably be Lindelof himself who would have the biggest issue with that proposal, but I think it could be something special.
Enjoyed this article? Share it!