'Westworld' Creative Team Talk Season 2 Reactions and "F***ing Killing Robots"
Love it or remain confused by it, the second season of HBO's Westworld certainly changed things up for both the humans and not-replicant Hosts of Delos's wild west park. The creative pair and showrunners behind the series (who are married to each other, by the way) Lisa Joy and Jonathan Nolan are still fielding questions about the sophomore season of the series, and we're all ears.
In a recent chat with The Hollywood Reporter, both Joy and Nolan responded to a question asking what the most unexpected reaction they've gotten to season 2 is:
JOY: It's funny because I've gotten more personal responses to this season than anything I've ever written, with people reaching out independently, and one of the things that has touched me deeply is hearing from people who have been trapped in loops in their lives that they've struggled desperately to get out of, whether they're cycles of violence or cycles of addiction.

NOLAN: Look, it's a fictional show. It's about fucking killer robots, right? You know you're into that genre space, but for us, it's also about human behavior, and one of the things I think is that we're all looking at the world, which 
is ever more incoherent every day. All of us are struggling with human foibles and this feeling that we're backsliding. Are we retrenching from a global 
community? Are we backsliding 
into war again after a long 
peace? When people talk to you about finding things in this 
very heightened show simultaneously in the future and the 
past, how it speaks to them about human behavior and about things they've struggled with, that's very powerful.
And, on those same reactions possibly "recalibrating" Nolan's understanding of the show:
NOLAN: It's funny because the project really originated with Lisa and me sitting alone in a room thinking about what Michael Crichton was thinking about 40 years ago and then trying to build on it. These things always start as a private enterprise; at a certain point, you have to show it to an audience. The reception was obviously incredibly exciting, and the level of engagement from people. And we know that our show requires people to lean forward a little bit and pay attention and maybe hold off on going to make that sandwich for another five minutes.
We do know that HBO has ordered a third season of Westworld, but there is not an expected release date for it yet. We're thinking sometime after the eighth and final season of Game of Thrones airs.
---
---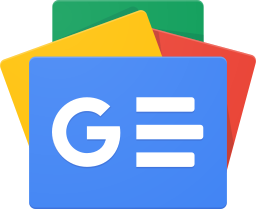 Stay up-to-date and support the site by following Bleeding Cool on Google News today!