What We Do in the Shadows Season 2 Finale: The Night of No Guillermo!
After this week's episode of FX's What We Do in the Shadows, Nandor (Kayvan Novak), Nadja (Natasia Demetriou), and Laszlo (Matt Berry) head back to their coffins for a little off-season napping; hopefully, Guillermo (Harvey Guillén) takes part in a little "Buffy" training; and Colin (Mark Proksch), well, we're guessing he'll go off and do whatever it is that Colin does. But before we begin our wait for the fourth season, we still have this week's "Nouveau Théâtre des Vampires." In the season-ender, our foursome faces the two words they never thought they'd have to as the most exclusive event on the vampiric social calendar grows near: no Guillermo: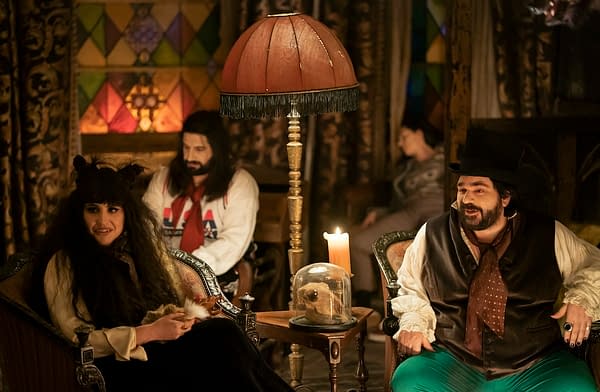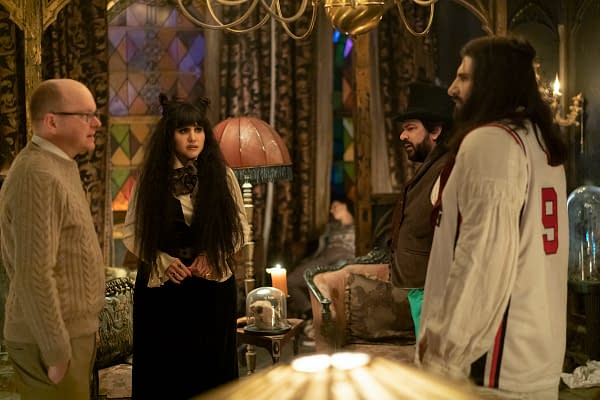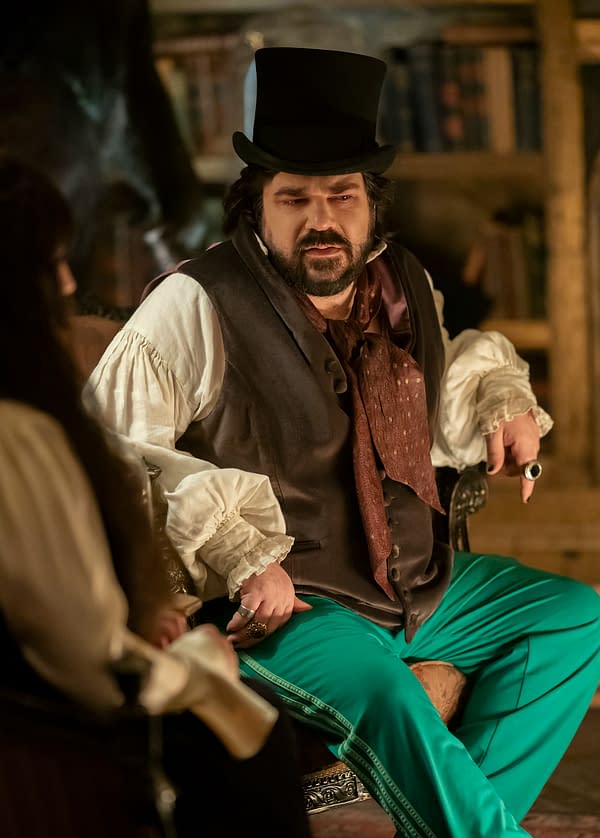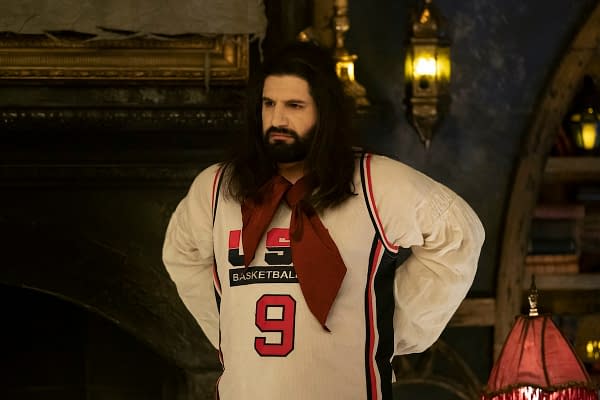 What We Do in the Shadows season 2, episode 10 "Théâtre des Vampires": The vampires try to survive without Guillermo, while they prepare to attend the most exclusive event on the vampiric social calendar. Written by Jemaine Clement, Sam Johnson, and Stefani Robinson and Paul Simms; and directed by Kyle Newacheck.
News of the series' renewal so soon before this week's season finale came as no surprise. With an average of 3.2 million total viewers across both linear and digital platforms (including FX on Hulu) for its first six episodes, the season is rating 25% higher than at this point in the first season. In addition, the series has enjoyed a "who's who" of guest stars this season, including Kroll, Benedict Wong's necromancer Wallace, Haley Joel Osment's familiar Topher, Craig Robinson's vampire hunter Derek, and Mark Hamill's vengeance-seeking Jim the Vampire.
For Nick Grad, FX Entertainment's President of Original Programming, the decision was one that viewers and critics made much easier by the way they received the new season: "We're incredibly happy that critics and audiences are all in on Shadows. Week in and week out, the producers, writers, and our amazing cast continue to make one of the funniest and best comedy series on TV." FX's What We Do in the Shadows is produced by FX Productions, with Clement, Waititi, and Paul Simms serving as executive producers. Scott Rudin, Garrett Basch, Eli Bush, and Stefani Robinson also serve as executive producers on the series.