It's two weeks until Season 3 of The Good Place starts. So what's a Good Place fan to do?
Rob Newman's Total Eclipse Of Descartes is a comedy show about philosophy, from the man who was once behind comedy being the new rock and roll. It was the nineties, lots of people sais things like that. It also touches on the Trolley Problem that obsessed The Good Place towards the end of the second season, as well as its offshoot thought experiment Fat Man On A Bridge.
It's a show that Rob Newman has been running on the stage this year and now has taken it to BBC Radio 4. And made free, worldwide, courtesy of the BBC Radio iPlayer.
The first of four episodes is currently available. Enjoy.
One of Britain's finest comedians Rob Newman sets his sights on the world of philosophy, unpicking 3000 years of good and bad ideas to discover how we got into this mess. In a world gone mad can philosophy provide the answer?

In episode one, Rob turns the spotlight onto the philosophy of education.

Written and performed by Rob Newman
Edited by John Whitehall
Produced by Jon Harvey
Executive Producer: Richard Wilson

A Hat Trick production for BBC Radio 4.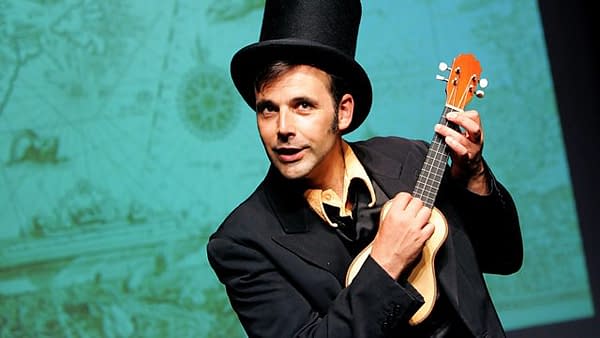 Enjoyed this article? Share it!