[Super Bowl LIII] WWE 'Halftime Heat' Making Sundays "Super" Again (SPOILERS)
It started at the WWE Royal Rumble and then rumbled all the way to Atlanta, Georgia: NXT Champion Tommaso Ciampa, NXT North American Champion Johnny Gargano, and The Undisputed Era guru Adam Cole in a six-man smackdown with Aleister Black, Ricochet, and "Worlds Collide" Champion Velveteen Dream – with WWE Hall of Famer Shawn "The Heartbreak Kid" Michaels on hand to announce.
But a match of this NXT caliber couldn't be held just anywhere…it had to be held someplace "super."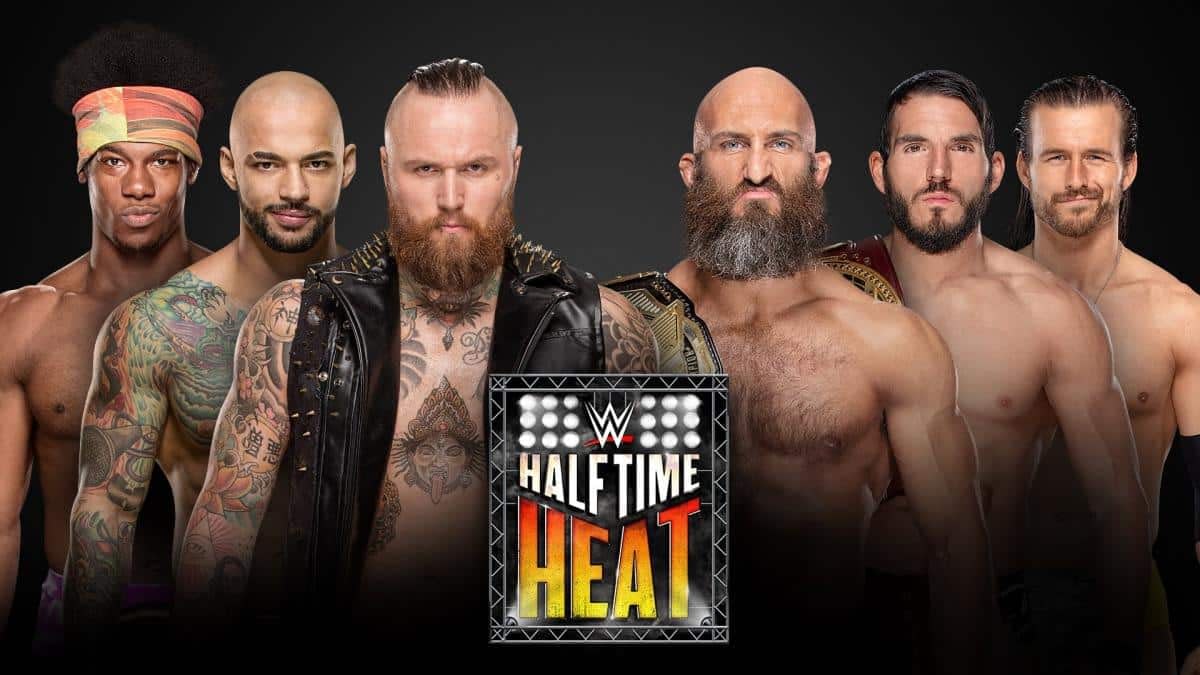 So for the first time in two decades, WWE Halftime Heat returned as an unofficial part halftime option to Super Bowl LIII with the New England Patriots taking on the Los Angeles Rams. Available on the WWE Network, as well as on WWE.com, the WWE App, YouTube, Facebook, and Twitter, fans were treated to a marathon of some of NXT's most epic matches of all time, with wrestlers ranging from Finn Balor and Sasha Banks to Asuka and Kevin Owens.
But enough about that…how about the match itself?
● First, a little trip down memory lane to simpler times…
● And some thoughts from NXT tag team The Street Profits:
● Some looks the WWE Performance Center pre-halftime:
● Please don't lose the hat tonight, Shawn–still recovering from the shocking reality of last time:
● Black really does look like he's ready to kill everyone in the room at any given moment…
● Amen, Corey…
● Damn, Cole just sweats "crowd heat" in an old-school heel style…
● Damn those Cole/Black exchanges hurt my kidney!
● Classic heel-clearing scene… sweet!
● Ciampa mic skills are friggin' insane, btw…
● Damn! Dream with that super-kick!
● I think Ricochet just took out three people in the crowd and the ref, too!
● Wasn't a big Gargano fan at first, but he's a major singles wrestler now.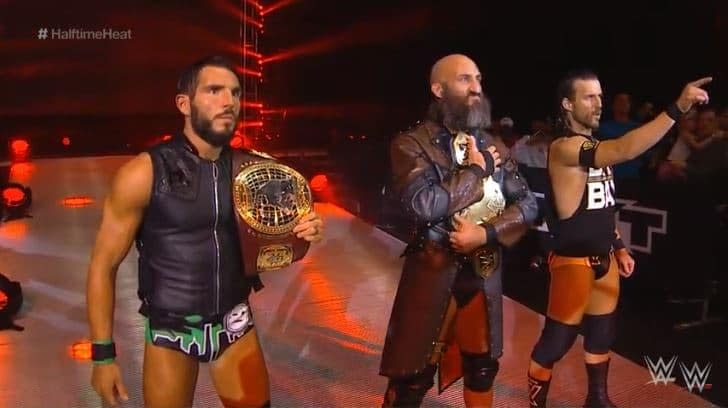 ● Aleister Black vs. Brock Lesnar = make it happen!
● From earlier:
● How the HELL did Cole not kill Ricochet with that super-kick mid-leap?!?!?
● I don't even know what I just saw…Panama Sunrise?!?!? Wow!!!
● Damn! Dream ain't goin' down without a fight–or a double super-kick…
● YOUR WINNERS: Aleister Black, Ricochet, and "Worlds Collide" Champion Velveteen Dream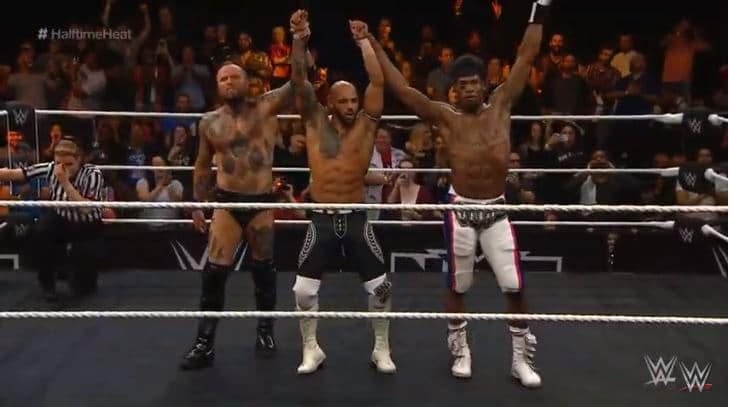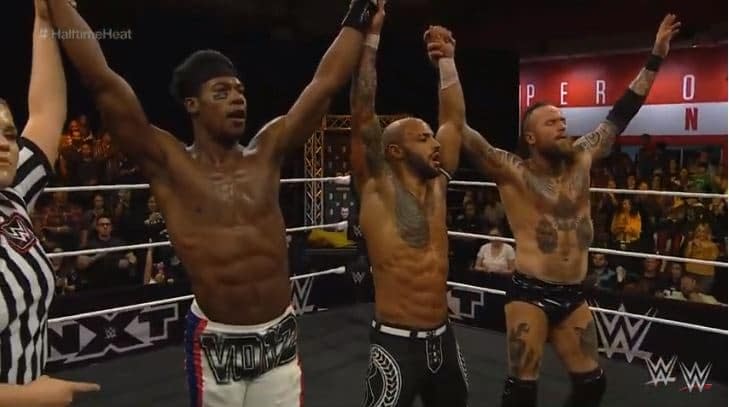 To check out the day-long NXT marathon and WWE Halftime Heat, just feast your eyes below:
https://youtu.be/k8lRhDcsdSQ
The original WWE Halftime Heat aired in January 1999 and saw Mick "Mankind" Foley defeat Dwayne "The Rock" Johnson to win his second WWE Championship in an Empty Arena Match, during halftime of that year's game between the Denver Broncos and Atlanta Falcons.