WWE NXT 7/15/20 Part 2: Quick, Somebody Gimmick That Shirt Button!
In the first hour of NXT, Shotzi Blackheart got one-upped by Robert Stone, Damian Priest took care of his Cameron Grimes problem, Legado del Fantasma got drunk on diet coke and sprite, and Keith Lee laid out a challenge to Dominic Dijakovic. That challenge plays out at the start of the second hour of NXT.
The second hour of NXT starts with Keith Lee vs. Dominic Dijakovic in a winner takes all match for the North American and NXT Championships. This match immediately becomes my match of the night because it starts with a Test of Strength. That's the rule. I love the Test of Strength. Lee is stronger, obviously. Next, it's a lockup. The fist bump. This is a match between two wrestlers who respect each other, so it's going to be an honorable fight until it isn't.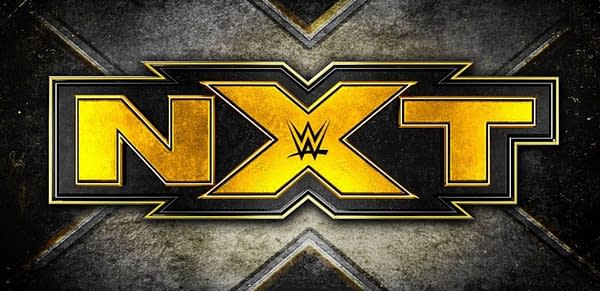 After another competitive exchange, Dijakovic wants a handshake. Lee gives it to him and pulls him into a headlock. Dijakovic tries to knock Lee down with a bunch of shoulder tackles that can't budge him, then wants another handshake. When Lee goes for it, Dijakovic chops him. Now Lee is pissed. He knocks Dijakovic down and goes up to the top rope, but Dijakovic picks him up. Lee wriggles out and NXT goes to commercials.
After commercials, it's time for Dijakovic to get some offense in. He's gotta get something in because he's definitely losing this match. They fight in the ring. They fight outside the ring. Dijakovic looks good. Such heart! Okay, enough of that. The closest Dijakovic gets is when he hits a blockbuster off the top rope and a big boot. After that, Lee hints a popup chokeslam and Big Bang Catastrophe. That'll be all. Lee retains.
Lee helps Dijakovic to his feet after the match and they hug. The lights go off and Scarlett appears at the top of the ramp. She walks to the ring and dumps some broken junk out of a bag on the canvas. Mauro Ranallo seems to think this sends a very clear message, as dumping garbage in a wrestling ring is one of those universal languages I guess. Commercials.
Io Shirai is warming up backstage. Don't you dare change that channel to see Jon Moxley vs. Brian Cage! McKenzie Mitchell talks to Dominic Dijakovic. Dijakovic has a lot of praise for Keith lee. He's interrupted by Karrion Kross, who kicks his ass. Unfortunately, Kross immediately jobs out to the top button on his shirt, which he's unable to angrily open to show how mad he is. Sad.
Timothy Thatcher comes to the ring for a squash match against Denzel Dejournette. These guys roll around on the mat for a couple of minutes until Thatcher puts on a half crab and makes Dejournette tap. Short and sweet. Thatcher puts the crab back on after the match. That brings out Oney Lorcan to make the save and run Dejournette off. Rhea Ripley cuts a promo over Twitter about wanting to fight the winner of the main event tonight. Commercials.
Robert Stone waits at the entrance to the Performance Center for Killian Dain. He tries to apologize for last week. Aliyah interrupts to show Stone that Dexter Lumis has made drawings of Stone's recent mishaps. Dane grabs Stone by the shirt and demands Stone make it up to him by getting Dane a match with Lumis. That match will happen on next week's NXT, along with Dominic Dijakovic vs. Karrion Kross vs. Karrion Kross's shirt in a triple threat match.
Tegan Nox comes out, then Io Shirai. Nox wants a handshake during the introductions, but Shirai slaps her arm away. The match gets started quickly with a lockup. Nox and Shirai exchange grapples and submissions for a while, which is basically even. Grappling turns to arm drags, arm drags turn to stomps in the corner. Stomps turn to punches. Punches turn to fighting on the apron. Fighting on the apron turns to commercials.
Shirai is in control after the break. Nox launches an unsuccessful comeback. Shirai stretches her and chokes her on the ropes. Well, the announcers claimed she was choking her, but the camera angle showed Shirai gently cradling Nox with her legs. Nox gets a few more unsuccessful comeback attempts as Shirai continues to dominate. More commercials.
Shirai is still in control as she and Nox brawl outside. Nox gets tossed into the ring stairs but dodges a double knee, which hits the stairs instead. Nox drags Shirai in the ring, but Shirai hits a Tiger backbreaker. They trade pinning combos. Nox catches Shirai climbing to the top rope and finally gets a chance for a real comeback since we're in the home stretch now. Nox gets some offense in. A diving crossbody. A chokeslam. But Shirai hits a German suplex into the corner. Than a Bullet Train attack. Then a 619. A dropkick off the top rope.
Nox has one more comeback and hits the Molly Go Round in honor of her hero, Molly Holly, but it only gets a two-count. Shirai hits a palm strike and a moonsault, which puts Nox down for the count. Shirai retains the NXT Women's Championship. But Dakota Kai attacks her with a big boot at the top of the stage to end the show.
Not a bad night for NXT. Keith Lee's title reign changes up the landscape around here and while his match with Dijakovic was sort of a stalling move, it will be interesting to see him feud with Karrion Kross, which seems to be where this is going. Nox vs. Shirai was a great match. WWE's women really are the most interesting part of the entire company on a consistent basis. I thought AEW was better this week, including the main events. We'll see soon what the ratings think.