WWE Raw Preview: Will Bobby Lashley Reform the Hurt Business?
Bobby Lashley will look to clean up some unfinished business on WWE Raw this week. Plus, Judgment Day are the new number one contenders, and more!
---
WWE Raw is on the air again tonight, and for the first time in a long time, we feel comfortable saying: anything can happen on Monday Night Raw! Yes, booking has been relatively stable, and WWE Raw a far better show, in the months since Vince McMahon was forced into retirement last year. And yes, McMahon has repeatedly said he's only there to sell the company, not to meddle in creative. And yes, he did say the management team would remain in place only for Stephanie McMahon to resign a few days later. And yes, Triple H said that Vince may offer suggestions, but he doesn't have to take them. And sure, there are even more rumors floating around from less-than-reliable sources. And– damn, it's not looking so good, is it?
The point is that while there are not currently any plans set to sell WWE to Saudi Arabia or for Vince McMahon to take over creative, he could still show up at the Heritage Bank Center in Cincinnati, Ohio any minute now, tear up the script, and party like it's 2021 again! In other words… card is subject to change.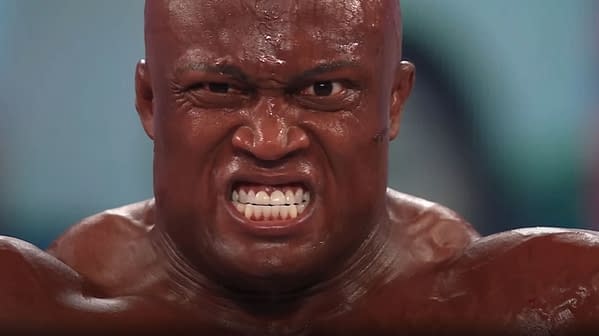 But until then, WWE is advertising two major storylines for tonight's episode of WWE Raw, with no matches officially announced. First up, Bobby Lashley made his return last week, and he even teased a potential Hurt Business reunion. WWE.com had this to say:
This past week, Bobby Lashley made an All Mighty return from his suspension, pummeling Austin Theory and shocking Seth "Freakin" Rollins and the WWE Universe.

On Monday Night Raw, The All Mighty will follow up his glorious return with some scores to settle and some unfinished business.

What destruction will Lashley bring? Find out tonight at 8/7 C on USA!
How much should we read into that "unfinished business" line? Hurt Business Lashley was the best Lashley, so we're hoping a lot.
The other major storyline teased is what's next for Judgment Day. WWE.com tells us:
The Judgment Day are the new No. 1 Contenders to the The Usos' Raw Tag Team Titles.

The vicious group earned this distinction last Monday on Raw but not without some hiccups along the way. Damian Priest and Finn Bálor combed through three teams before Otis took The Prince out of the equation, leaving The Judgment Day to put Dominik Mysterio in the match in place of Bálor. The plan worked when Mysterio and Priest shut down The Street Profits to earn the title match.

With a clash against The Usos on the horizon, how will The Judgment Day plan to rip away the Raw Tag Team Championship? Don't miss Night Raw, tonight at 8/7 C on USA!
Well, something tells us they'll try to do it while cheating. It's kind of what they do.
Surely, there will be lots more happening on WWE Raw tonight, including maybe some more developments in Alexa Bliss's descent back into madness. There's also a Royal Rumble to get ready for, and more Cody Rhodes promotional videos to show, amongst the usual nonsense. WWE Raw airs at 8/7C on USA Network, and we'll bring you a much faster-to-watch post with YouTube highlights and snarky commentary in the morning.