WWE Roasted for COVID-19 Response in "Shocking Betrayal" Poll
It's always amusing when one of WWE's social media polls backfire, but this one may be more of a sad sense of schadenfreude than actual humor. The WWE on Fox Twitter account tweeted, "The most SHOCKING betrayal in @WWE history was:" leaving fans to fill in the rest of the sentence. The expectation was that we fans would vote for a classic WWE reveal, such as Vince McMahon pulling off the hood to reveal he was the higher power behind the Corporate Ministry all along. Unfortunately, as anyone with even the slightest inkling of how social media works could have guessed, things didn't go as WWE expected on this one.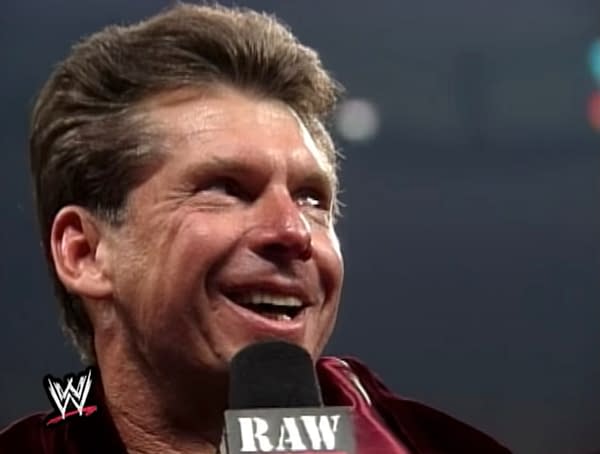 Replies to the tweet ranged from, "…Vince McMahon betraying his staff and employees putting their health at risk during the last 3-4 months," to "WWE and their handling of covid 19," to "WWE's betrayal of its employees and talent because they aren't protecting them during the pandemic," to "The fact you didn't test your talent for COVID until over a dozen of people came down with it," to "Not testing for Covid19," to "Claiming it was testing people for coronavirus when it wasn't," to "Vince McMahon betraying his wrestlers/staffs and their families health and safety by having them work during a global pandemic. Wwe doesn't care about anything other then money. Wrestling is not essential!!" And there were many more to that effect as well.
It wasn't all the same response, though. People did mix it up a little bit, like "Not testing for Covid or getting Owen Hart killed. Or working dozens of wrestlers to death," or "Probably when WWE signed a bunch of folks for the sole purpose of keeping them out of other promotions and then laying them off in the middle of a pandemic," or "The WWE turning on wrestling." See? Variety.
It's always gratifying to watch a brand set itself up for a roasting on social media. And WWE's handling of the coronavirus pandemic, which consisted of only checking temperatures for months instead of doing actual coronavirus tests and reportedly refusing to allow developmental wrestlers working as "crowd" to wear masks on the show, resulting in an outbreak sweeping through the company, putting everyone's health at risk, is certainly deserving of said roasting. Even still, we have to ask: is it too late to vote for the Festival of Friendship?