They May Deny It, But WWE is in Crisis Over Its COVID-19 Outbreak
Earlier this week, after months of, quite frankly, not taking it seriously, WWE was hit with a coronavirus outbreak. The news broke on Wednesday that at least three people had tested positive for COVID-19. Later that night, Renee Young revealed on Twitter that she was one of the people who tested positive, though Young was already in the process of recovery. As a result of Young's test, her husband, Jon Moxley, skipped that Wednesday's episode of AEW Dynamite and may need to skip Fyter Fest as well.
The next day, Kayla Braxton revealed that she had tested positive for COVID-19, and, interestingly, that it was the second time she had it, which means that Braxton was likely the person who contracted COVID after the WrestleMania tapings back in March. Backstage producer Adam Pearce revealed that he, too, had tested positive. And on Friday, Jamie Noble announced that he's also positive for COVID-19.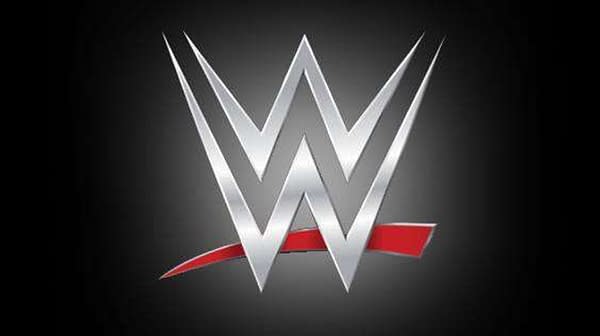 WWE Implemented Superficial (At Best) Measures
WWE only recently began testing people for coronavirus when they show up for TV tapings. Until a developmental wrestler who was working in the crowd tested positive a few weeks ago, WWE was only checking temperatures rather than administering actual coronavirus tests. Now they're testing before every show, but too late to stop multiple people in the company from getting sick. Though only four are confirmed so far, the rumor is there are two dozen people across the range of jobs at the company, from staff to wrestlers to producers to other on-air talent. That's unconfirmed, as WWE has not officially commented on the outbreak, even internally, and so we're only finding out when people go public about their own illness.
WWE has been feeling bolder the last few weeks, starting to let fans backstage at tapings. They also reportedly would not allow people to wear masks, something that came up in the news again today. WWE issued a statement about all of that last week, arguing semantics, "Fans have not been in attendance at WWE events since March 13. Yesterday, a select number of friends and family were permitted to attend WWE's TV production. These individuals were required to participate in medical screenings before entering the closed set at our training facility and were kept apart from in-ring performers and production personnel. Attendance was below 20% capacity, and social distancing guidelines were adhered to with at least six feet between parties, thus face masks were not required."
Well, that's come back up in the news again, with Wrestling Inc. publishing allegations from an email by one of WWE's developmental talents speaking anonymously about the tapings. The email says that WWE's talent relations department has forbidden people from talking about their illness with anyone but their immediate families, and not to make statements to the media. It also says that WWE will pay for all medical treatment for anyone infected. The letter goes on to confirm most of the reports we've heard about the conditions at the tapings: that the tapings go on for 10 or 12 hours at a time, that the developmental talent used for the crowd are forced to eat outside in a tent, and that WWE hadn't been doing real testing until recently.
The letter also says the reason WWE wasn't using real coronavirus tests is they "didn't believe the validity" of the tests, and so decided they would devise their own testing method by taking people's temperature and having them fill out a questionnaire about whether they might have coronavirus. It also says that some people were encouraged to invite friends, family, and "fans they've befriended" to the shows. Additionally, the letter confirms reports that people weren't allowed to wear masks, claiming that Kevin Dunn made a big deal about it twice over the PA system. The letter goes on to criticize people who have been going out and partying in Florida, which is currently a coronavirus hotspot and then keeping it secret from management by not posting photos on social media.
Tonight's Smackdown Shows How Flippant WWE Has Been
WWE did go ahead with taping Smackdown today, and the episode aired tonight, and it featured some people, but most not, wearing masks. WWE made use of an Undertaker tribute on Smackdown to eat up a lot of time, including playing the Boneyard Match from WrestleMania. The end result was weird to watch if you know what's going on. In my Smackdown report, I described it as feeling like the kind of show WWE does when there's a tragedy of some sort. The Owen Hart tribute show. The 9/11 Smackdown. The main event was Jeff Hardy defending the honor of The Undertaker against Baron Corbin after Corbin cut a promo on the Undertaker. The thing is, The Undertaker isn't dead. He probably didn't even really retire. WWE announced this tribute at the last minute after the outbreak became public. It's a stalling tactic, a way to stretch out content because who knows if they'll even be able to continue filming next week? Things aren't getting better in Florida, and if there are already four publicly confirmed cases, and many more rumored, is it even possible to keep filming without everyone getting sick?
The Wrestling Observer Newsletter came out late today, which is no surprise considering everything going on both with COVID and with the #SpeakingOut movement that's been sweeping through the wrestling industry with sexual misconduct allegations and firings at several companies. Dave Meltzer went over a bunch of the stuff covered elsewhere, and also gave an update on the situation with fans at the shows.
For the tapings this week, WWE had sent at least four e-mails to their list of hardcore NXT fans to come and get tested this week until a final e-mail on 6/24 which stated that everything had changed and no fans would be allowed to upcoming tapings. Talent had already been unhappy about fans being let in, feeling that you never know where the fans had come from and they felt safer if it was only wrestling personnel in the building. WWE had than told all NXT talent that they were basically required to work as fans for this week's tapings, although likely the biggest names that are stars on NXT television would probably not be used in that role.
Meltzer also reports that WWE is planning to subvert travel restrictions being placed on states like New York on people traveling to the state from hotspots like Florida. Those people would be required to quarantine after returning to the states after attending tapings, but Meltzer says the plan is for talent to fly in and out of Philadelphia and drive back to their home states.
We do know that the plan going forward to subvert the quarantine, including this week, was for the people in those states to instead fly out of Philadelphia to Orlando, and back to Philadelphia, and drive from there back to Connecticut or New York for those who live there. Even though that is very much a violation of what the governors want and can be punishable by a $1,000 fine (in New York the potential fines are $2,000 for a first offense and $10,000 for subsequent offenses), the reality is they are not blockading the border of New Jersey driving in so there is a large Philadelphia loophole. It does go against the very thing the Governors are trying to avoid, but it's an exceedingly low-risk of getting punished. WWE had also thwarted similar regulations months ago, when New York was in such bad shape and Florida had regulations not allowing people to fly into their state, and WWE moved all flights at that time to Philadelphia to get around the statute.
That sounds like an incredibly bad idea, but all of the ways WWE has handled the pandemic so far have all been terrible ideas. The McMahon family is close with President Donald Trump, and they seem to have the same attitude as he does about COVID-19 these days. If you test, you'll find more cases, so it's better not to test. They also seem to view the economy, in particular their television contract money, as more important than people's health. The state of Florida, which is run by Trump ally Governor Ron DeSantis, granted pro wrestling a special exemption from the state shutdown back in April, the same day that Linda McMahon's pro-Trump Super PAC pledged to spend $18.5 million in the state during the upcoming election. WWE has consistently refused to practice social distancing with its talent and crew. They've repeatedly brought people who are at high risk, like Ric Flair, into the tapings. And they don't seem interested in making changes unless they absolutely have no other choice.
AEW Wins By Default For Their Handling of the Pandemic
AEW has been moderately more responsible than WWE in its handling of the pandemic. They've been testing for months. A lot of talent stayed home in March in April. They're also not afraid to address the situation on TV, bringing up the absence of Jon Moxley and QT Marshall and actually saying why. But they are still taping in Florida, and they've got nearly the full roster involved now going into Fyter Fest next week. While watching Dynamite this Wednesday, I was constantly distracted by the thought of all of the people tightly packed around the ring, potentially putting themselves at risk.
On Smackdown tonight, it was exponentially worse. Not only do they have the fake crowd made up of developmental talent, but they had the whole roster out, without masks, and close together, at both the beginning and ending of the show, to pay "tribute" to the Undertaker… a tribute that only exists because a coronavirus outbreak made it impossible to film the show they wanted to film on Friday.
Up until now, WWE has managed to escape any severe repercussions while completely failing to treat the situation with the seriousness it deserves. The only problem is that kind of luck can only last so long. The company is reluctantly making some changes, but is it too little too late?