Zazie Beetz and Betty Gabriel Hop Aboard Jordan Peele's Twlight Zone
The Twilight Zone is adding two new cast members to its growing ensemble, as Deadpool 2's Zazie Beetz and Get Out's Betty Gabriel have joined Jordan Peele's series reimagining. Nothing was said about their roles or which episode they may appear on, but they are exciting additions to the cast.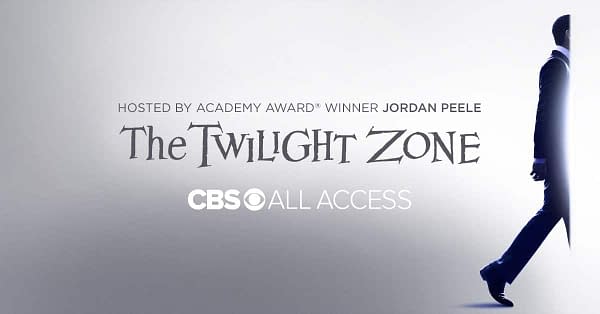 Peele has gone on record that he was nervous to take on the daunting task of bringing one of televisions most iconic shows back to life:
"I was terrified. Why would I ever jump into the most established, pristine shoes in all of the genre? I could rip 'Twilight Zone' off and call it something different and not be compared to Rod Serling. So I stepped away from it. And then several months later I got another call.

The realization, for me, was that it was an opportunity to attempt to continue with Serling's mission. If we approach it without ego and sort of bow to Serling, that will hopefully suffice for our fellow 'Twilight Zone' fans but also bring back a show that I think is needed right now. Because it's a show that has always helped us look at ourselves, hold a mirror up to society."
Peele's The Twilight Zone received an official series order from CBS All Access in December 2017, with the project being co-produced between Monkeypaw Productions and Genre Films. Peele and Kinberg will executive produce alongside Win Rosenfeld, Audrey Chon, Carol Serling, Rick Berg, and Greg Yaitanes.
The Twilight Zone debuts on CBS All Access on April 1 with two episodes, to be followed by a episode released every Thursday starting on April 11.