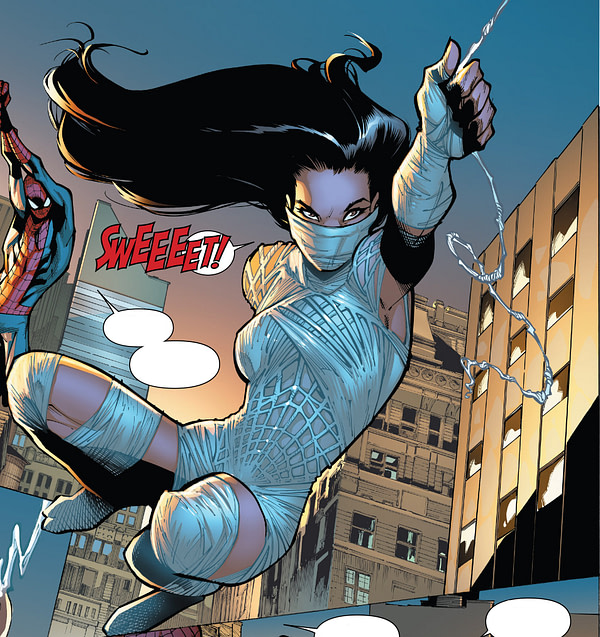 Marvel Comics have applied to register a trademark for the word "Silk" for "Comic books; printed periodicals in the field of comic book stories and artwork; printed visuals in the nature of comic book stories and artwork; posters"
Basically, if they apply for a trademark, it's a case of use it or lose it. Which means they are planning to publish a comic book called "Silk".
Silk is the superheroic identity of Cindy Moon, a character recently introduced in Amazing Spider-Man ahead of the Spider-Verse event. A kind of reserve-Spider-Man, she was created when the spider that bit Peter Parker was still a bit peckish (before itself being eaten by Carl King, The Thousand) but then put on hold.
Now, as part of Spider-Verse, she's out and about. And this trademark registration means that it is likely that she will be getting her own title at the other end of Spider-Verse. Which means alongside Spider-Woman.
It wasn't that long ago that Marvel had cancelled almost all of their titles with female leads. As of December, there are ten. Looks like they may be getting another very soon…