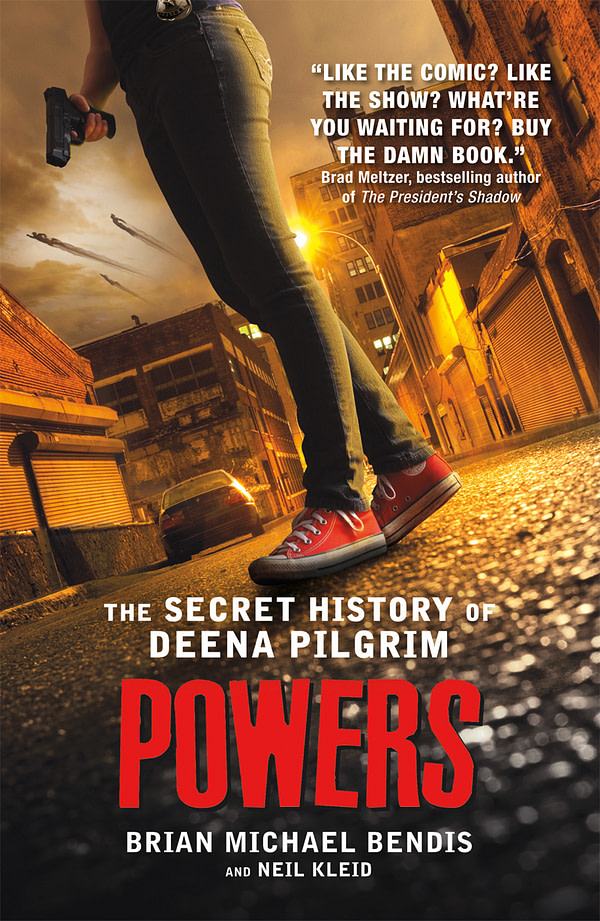 It was announced last year that Powers: The Secret History of Deena Pilgrim was a new novel set in the world of the Powers comic book, written by Brian Bendis and Neil Kleid and published by Thomas Dunne Books, an imprint of St. Martin's Press and Macmillan Publishers.
However, while that edition is getting a hardcover edition in America, over in Britain, Titan Books appears to be publishing a cheaper paperback version at the same time, though both are available in both countries…
The novel, the first ever original prose story set in the Powers universe, tells the story of a cold case that reopens when evidence from a new murder points back to Detective Deena Pilgrim's own family tree. Pilgrim is forced to investigate her family's sordid past in law enforcement and must turn to her estranged partner Walker for help.
You pay your money, you take your choice…