Joe Glass, formerly of this parish, is best known for his series of LGBTQ+ focussed Pride superhero comic books, recently funding large collections of the series.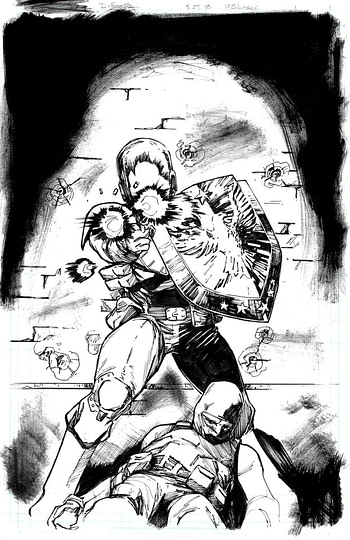 Acceptable Losses is something new. Created with newcomer Danny Flores, veteran colourist Moose Baumann and Glass-familiar letterer Michael Stock.
A oneshot story, it tells 'the last official mission of the USA's sole superhuman military operative, the US Eagle'.
As Glass writes it, 'on this fateful mission, Eagle finds himself at the mercy of enemies in the field and callous and careless superiors at home. After the mission goes spectacularly wrong, we see the greedy and power-hungry Senator that caused the devastating failure face a horrifying attack on US soil. An act of revenge? But by whom? Acceptable Losses tells a dark, poignant and action-packed superhero revenge fantasy, focusing on grim action and looking at the cycle of violence in the war on terror and those fighting it on both sides.'
And we get a look at the cast: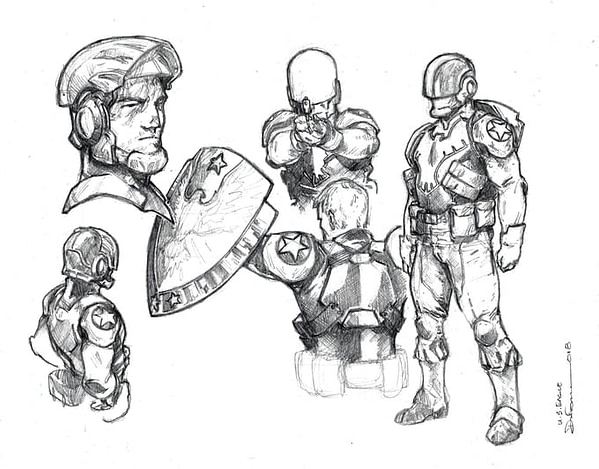 The US Eagle a.k.a. Corporal Sam Tyler is a good soldier. Always following orders, he believes in what the ideals of America mean and that they have a duty to help the rest of the world. Being the only subject of the US's controversial human augmentation program, Tyler gained enhanced strength, speed and stamina from the process, and became a symbol of America's might in the world.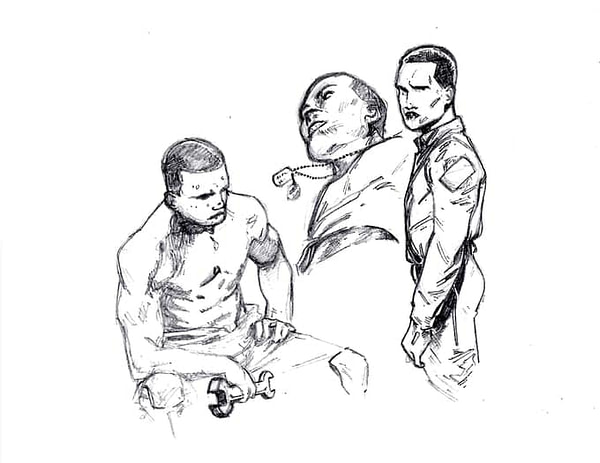 Private Deshawn Krinsky is the US Eagle's eyes in the sky and handler from home base. A young but incredibly bright officer, Private Krinsky has become an indispensable aid to US Eagle and his missions for their country. Idealistic and loyal, Krinsky has become a good friend to the US Eagle as well as his ally. Senator Robert McKeen is a man in his mid-50s who has never seen a single day of active duty in his life. And yet he has found himself the political liaison to the US Eagle Program. A life-long politician and spokesman, there has rarely been a motion he couldn't schmooze and massage it's way past obstacles. A man of words and who values opinions and the image of power above all else, McKeen can be quite brutal in his single-minded focus on his goals.
General Michael Forley has been working ops all his adult life. A proud, gruff military man to the bone, Forley is in charge of the US Eagle Program and is a no-nonsense leader. A stickler of protocol and chain of command, Forley nevertheless holds his own strong opinions on the missions they run.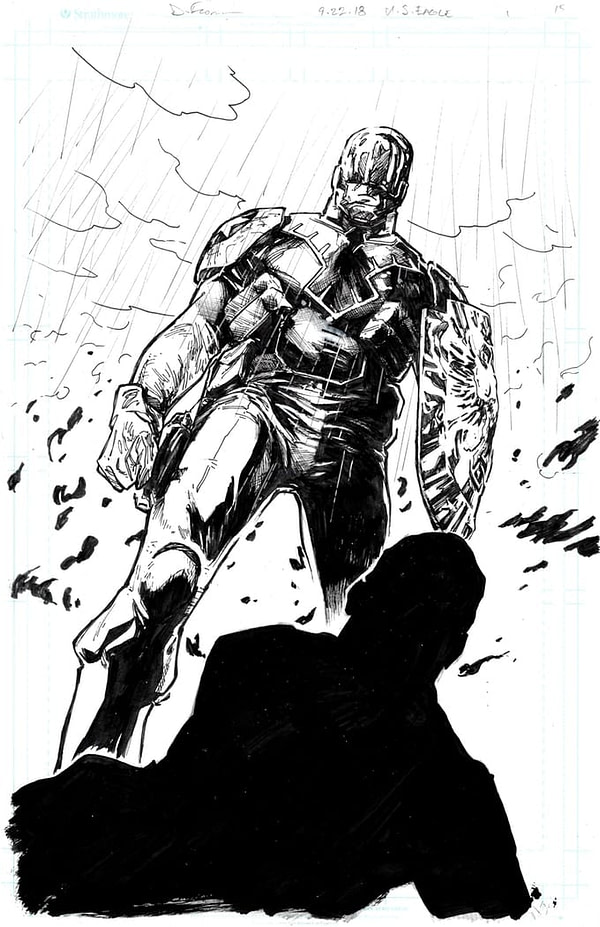 You can find the Kickstarter appeal here…