Glint is a new series in Lion Forge's younger readers imprint out in February. And are already using it as their first step to what they'll be showing off at San Diego Comic-Con in 2019 as co-creators Samuel Sattin and Ian McGinty plan a new ongoing series for Lion Forge's Cub House line.
Man, San Diego promotions come around earlier every year…
But first, Glint: Clous Raiders  is the introductory volume of a three-part series that pulls from elements of comics, manga, science fiction and fantasy to create a story of family, social conflict, and resilience.
The planet Mora is hurtling through space, from solar system to solar system, looking for a star it can finally call home. It's also about to be mined to death, losing the last of its energy-producing, planet-sustaining mineral Glint. But shhh, that part's a secret. A secret that will send a young, headstrong miner named Loon and his hoverhog-riding grandma on an epic journey for survival, for the sake of not just their families, but the very world they hold dear.
See what else they – and the rest of the Lion Forge team – are putting out for February 2019.
GLINT GN BOOK 01 CLOUD RAIDERS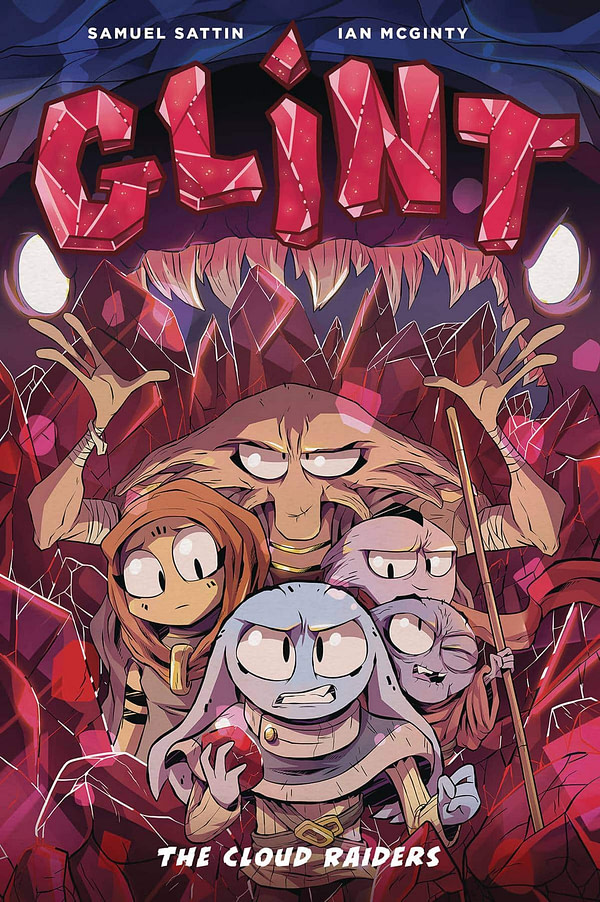 DEC181934
(W) Samuel Sattin (A/CA) Ian McGinty
Glint-the mineral resource that keeps the planet and people of Mora alive-is running low. Loon and all the other pit workers are confined to a life of glint mining to serve the greater good of Mora. But when Loon decides to leave the mines for the military, his hopes for wartime glory with the Temple of Sacred Defense are soon overshadowed by Mora's dark secrets.
In Shops: Feb 27, 2019
Final Orders Due: Feb 04, 2019
SRP: $12.99
ROLLED AND TOLD #6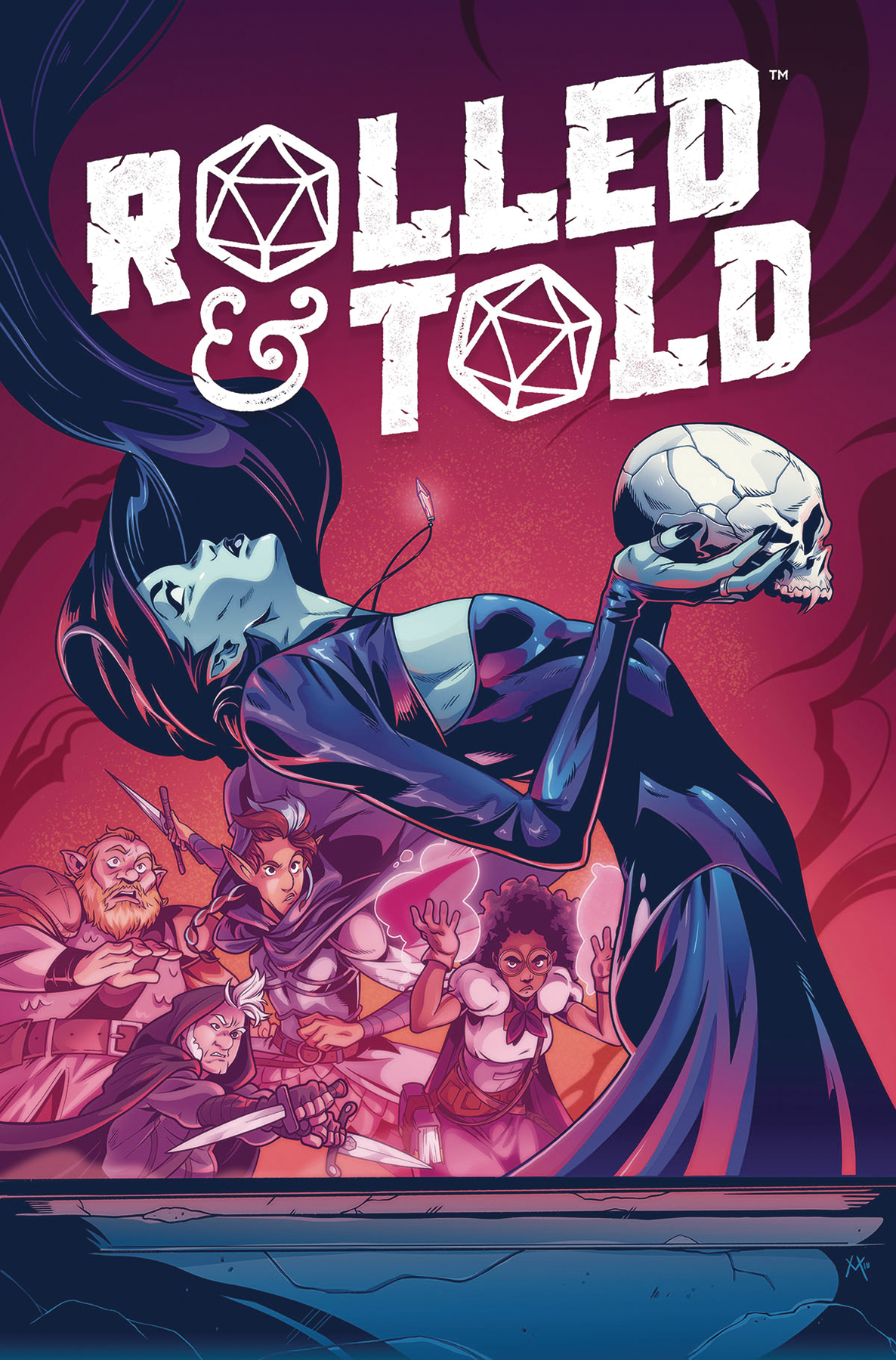 DEC181935
(W) E.L. Thomas, Richard Ankney (A) Reimena Yee, Sean Dove, Johanna Taylor, Maria Capelle Frantz, Carolyn Nowak, Max Bare (CA) Mike Anderson
A heartsick and mournful vampire has taken up residence in a hilly village, and she soothes her loneliness by turning villagers into her thralls! The Valentine's Day issue of Rolled & Told gives you two adventures to pluck your heartstrings and articles on using romance as a hook for adventuring, imaginative nighttime encounters, and more!
In Shops: Feb 27, 2019
Final Orders Due: Feb 04, 2019
SRP: $7.99
DINOSAUCERS TP VOL 01 REPTILON
DEC181936
(W) Michael Uslan (A/CA) Andrew Pepoy
Two terrifying groups of alien creatures have descended upon planet Earth-majestic beasts, both foreign and familiar-a race of dinosaur beings with enormous appetites for everything from meat to technology. One is a ruthless army of flesh eaters bent on making humanity its new food source; the other, fighters from an underground resistance that have banded together to save humanity-and themselves-from the murderous Tyranno king, Rex. As the Earth comes under attack, a worldwide network of young hackers become the first humans to learn of the impending invasion, and they must act quickly to spread the news before the first Dinosaucer lands!
In Shops: Feb 13, 2019
Final Orders Due: Jan 21, 2019
SRP: $12.99
CELLIES #7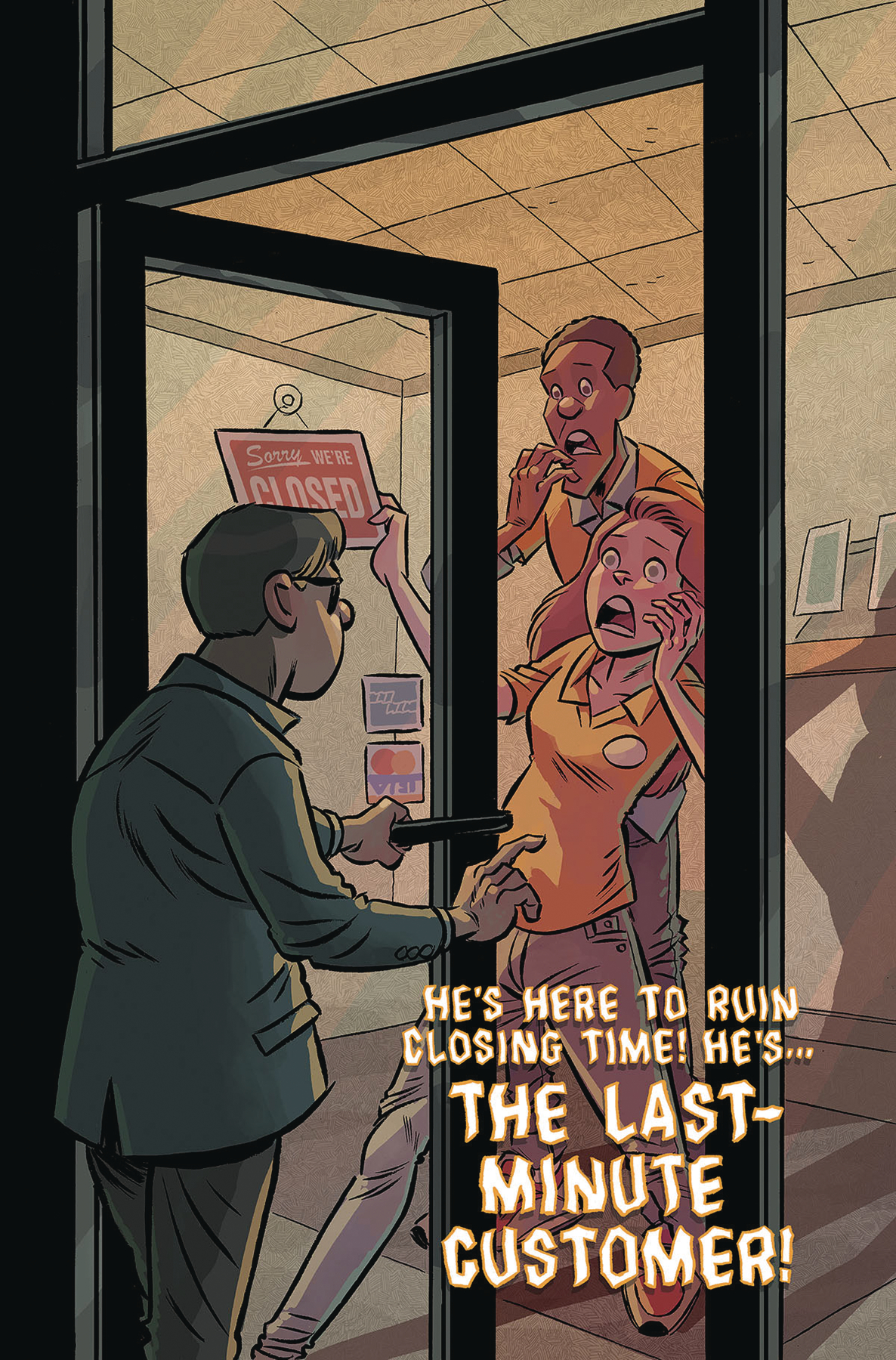 DEC181937
(W) Joe Flood (A/CA) Joe Flood
Rey is stuck in dry cleaning purgatory after the stunt that ended her Jog Mobile job, but it looks like Corporate is playing no games as they sentence Devin and Parker to six hours of hell: sensitivity training.
In Shops: Feb 06, 2019
Final Orders Due: Jan 14, 2019
SRP: $3.99
INFINITY 8 HC VOL 03 GOSPEL ACCORDING TO EMMA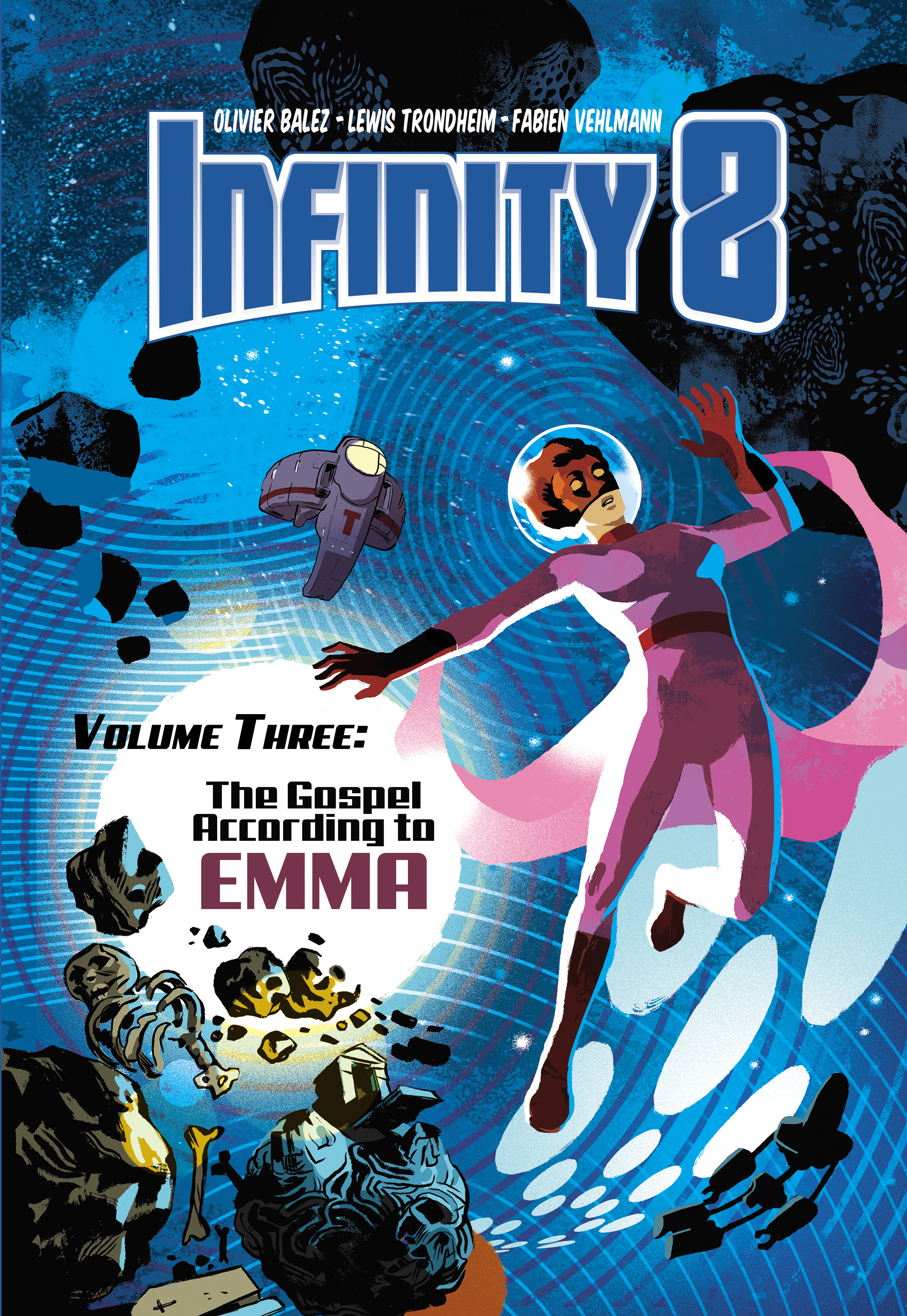 DEC181938
(W) Fabien Vehlmann, Lewis Trondheim (A/CA) Olivier Balez
Marshal Emma O'Mara is dedicated not only to capturing rogue criminals but promoting the peaceful teachings of the Tholmanist space church. When the Infinity 8 cruise ship is stopped by the mysterious barricade of artifacts and debris, she uses her network of criminal underworld contacts to negotiate a plan to find a fabled apocryphal text. But as she well knows, there is no honor among thieves . . .
In Shops: Feb 20, 2019
Final Orders Due: Jan 28, 2019
SRP: $19.99
CATALYST PRIME NOBLE TP VOL 03 NO ONE MAN DEC181939
(W) Brandon Thomas (A/CA) Manuel Garcia
Former astronaut David Powell is coming to grips with his incredible and increasingly powerful superhuman abilities, and the world around him is reacting to seeing a Black man wielding such enormous power-but not everyone is a fan. As tensions rise among some factions of society and Noble endeavors to do whatever it takes to continue the life saving work he is committed to, Astrid focuses her attention on the reemergence of a savage adversary. Foresight agents are dropping dead around them, hunted by a deadly assassin, and only Astrid and Lorena know the shocking truth behind the man responsible.
In Shops: Feb 06, 2019
Final Orders Due: Jan 14, 2019
SRP: $14.99
CATALYST PRIME NOBLE #15
DEC181940
(W) Kevin Grevioux (A) Manuel Garcia, Chris Sotomayor, Le Beau L. Underwood (CA) Khary Randolph, Emilio Lopez
Long before he became an astronaut-much less a superhero-tragedy struck David Powell's life and set him on the path that will someday lead him to becoming Noble. Past, present, and fate collide-with a little help from nefarious government forces-and the impact will be felt for years to come. Â
In Shops: Feb 06, 2019
Final Orders Due: Jan 14, 2019
SRP: $3.99
QUINCREDIBLE #4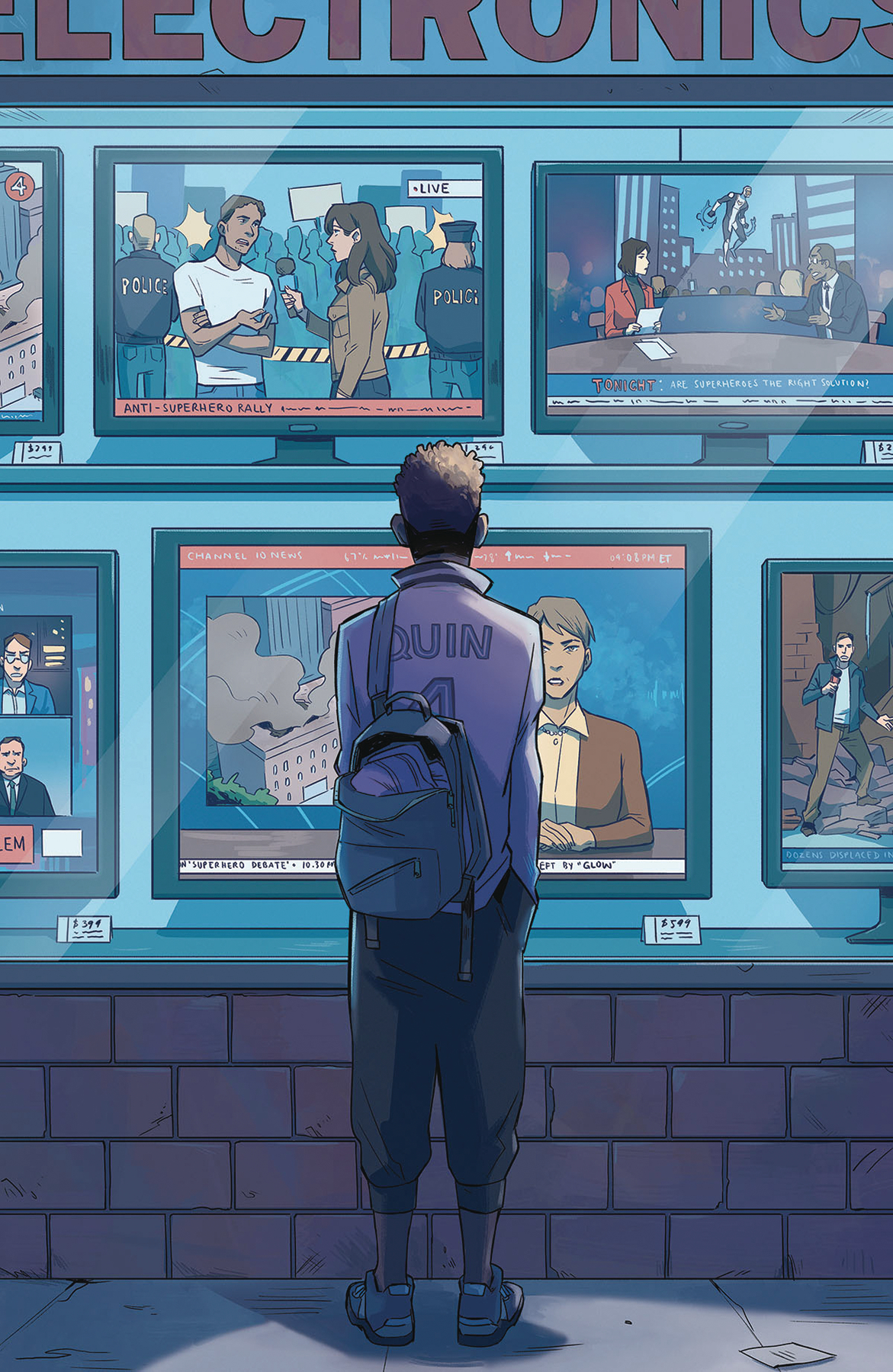 DEC181941
(W) Rodney Barnes (A) Selina Espiritu (CA) Michelle Wong
The danger has inevitably followed Quin home, and he has unintentionally put his parents in harm's way. Quin teams up with Glow to strategize a way to free those closest to him from jeopardy. But with this much on the line, it's hard to get any thinking done. Will his smarts be enough to undo his transgressions?
In Shops: Feb 27, 2019
Final Orders Due: Feb 04, 2019
SRP: $3.99
CATALYST PRIME SUPERB #17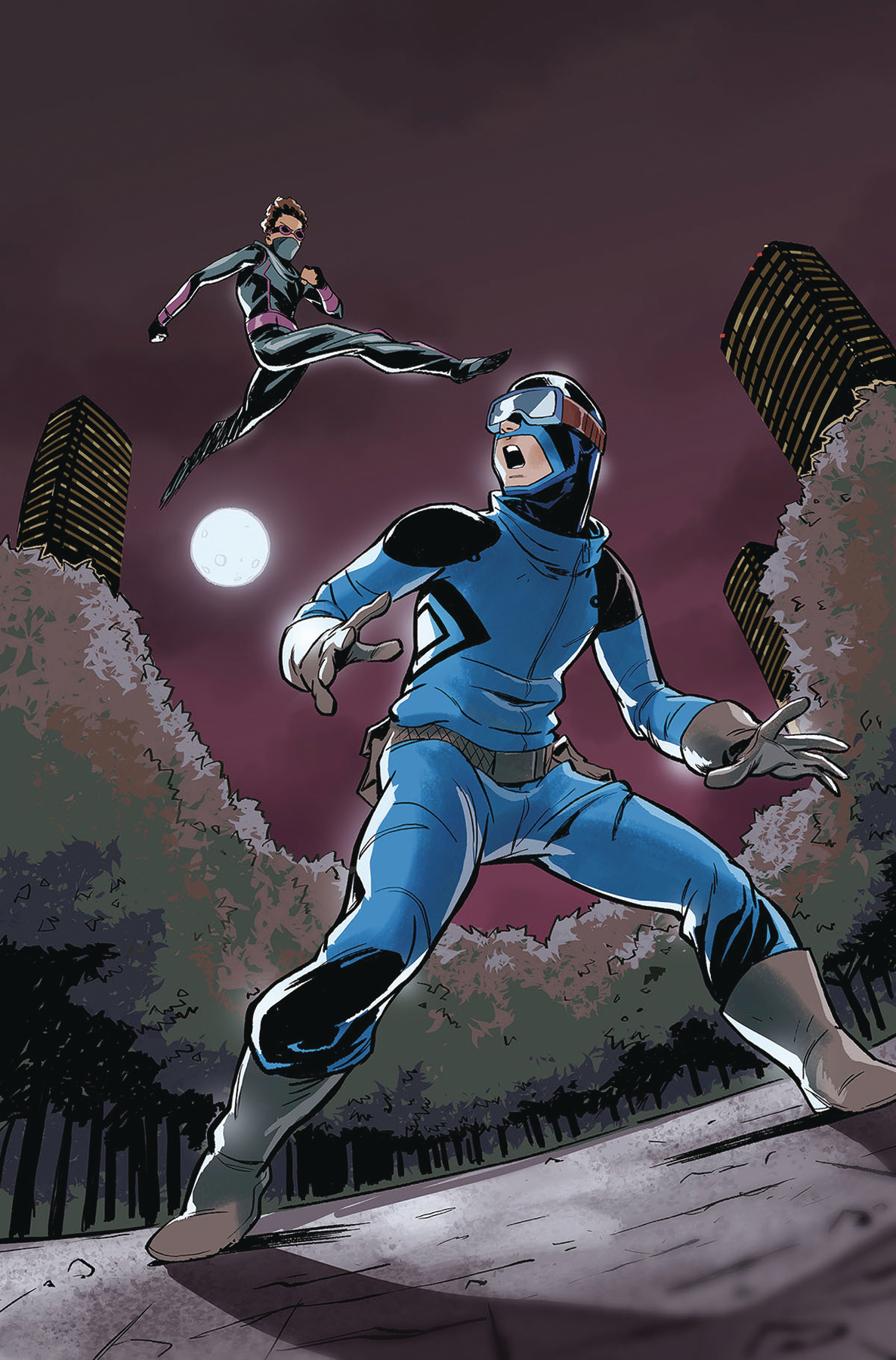 DEC181942
(W) David Walker (A) Alitha Martinez (CA) Anthony Piper
What is perceived as a failed rescue operation leads to fallout. Some, including the leader of the revolutionaries, blame Jonah. But with Cipher in their peripheral, now is the time to stand together.
In Shops: Feb 20, 2019
Final Orders Due: Jan 28, 2019
SRP: $3.99
CATALYST PRIME INCIDENTALS #16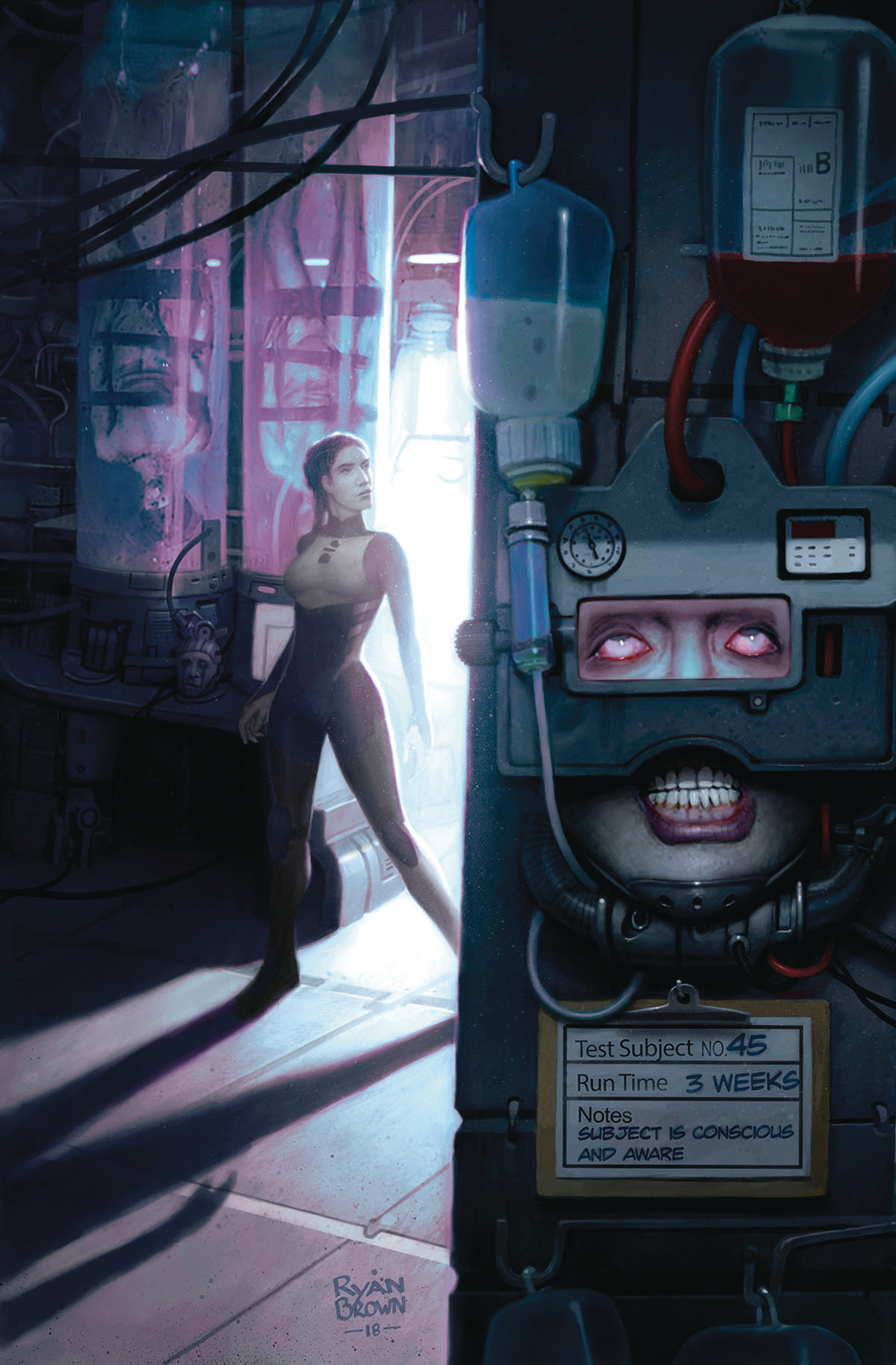 DEC181943
(W) Ramon Govea, Brandon Easton (A) Jose Jaro (CA) Ryan Brown
The Incidentals continue to struggle to overcome their inner demons while dealing with a new threat that has committed horrid acts of inhumane science on enhanced people.
In Shops: Feb 27, 2019
Final Orders Due: Feb 04, 2019
SRP: $3.99
CATALYST PRIME KINO #14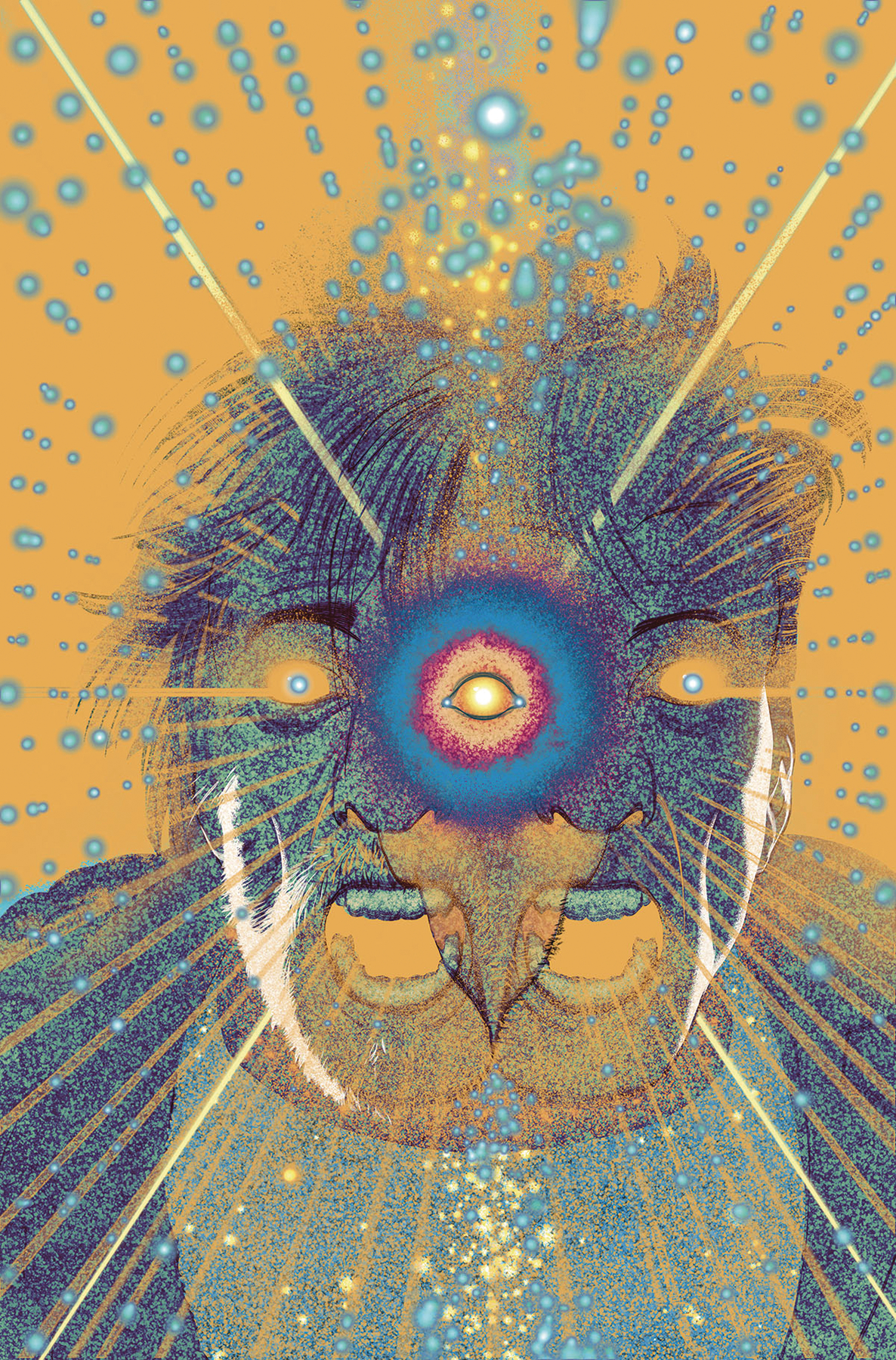 DEC181944
(W) Alex Paknadel (A) Diego Galindo (CA) Frazer Irving
As Myers's destructive rampage reaches its grisly crescendo, Meath finally comes to terms with who he is and what he has to do.
In Shops: Feb 27, 2019
Final Orders Due: Feb 04, 2019
SRP: $3.99
CATALYST PRIME SUMMIT #13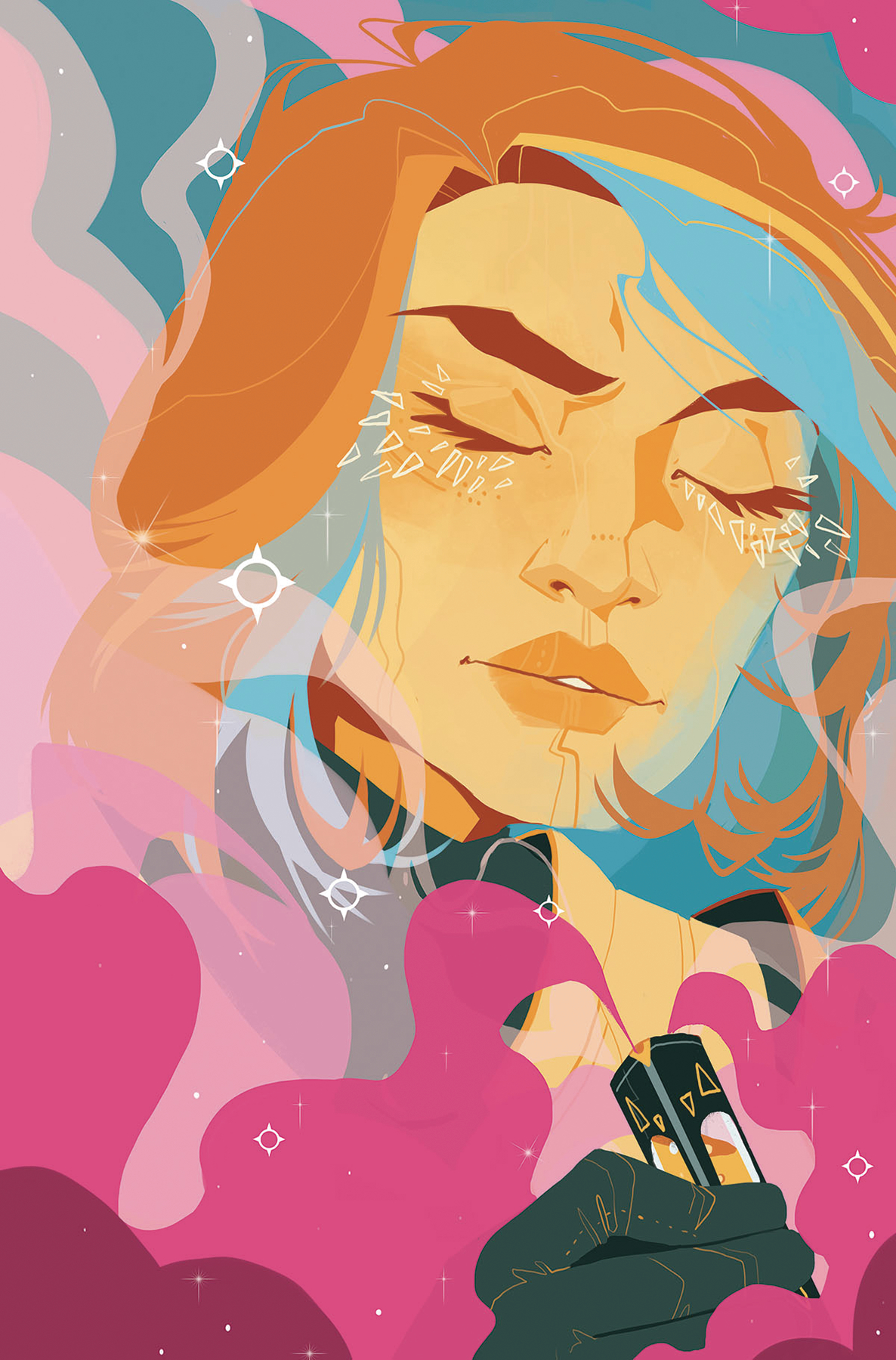 DEC181945
(W) Amy Chu (A) Cresta, Marika (CA) Jess Taylor
The secrets of the alien conspiracy are slowly unraveling before Val's eyes, but first she has to rescue Fiona and J.B. from Wald's clutches, while the only allies in her corner are either reluctant or untrustworthy.
In Shops: Feb 20, 2019
Final Orders Due: Jan 28, 2019
SRP: $3.99
CATALYST PRIME ACCELL #18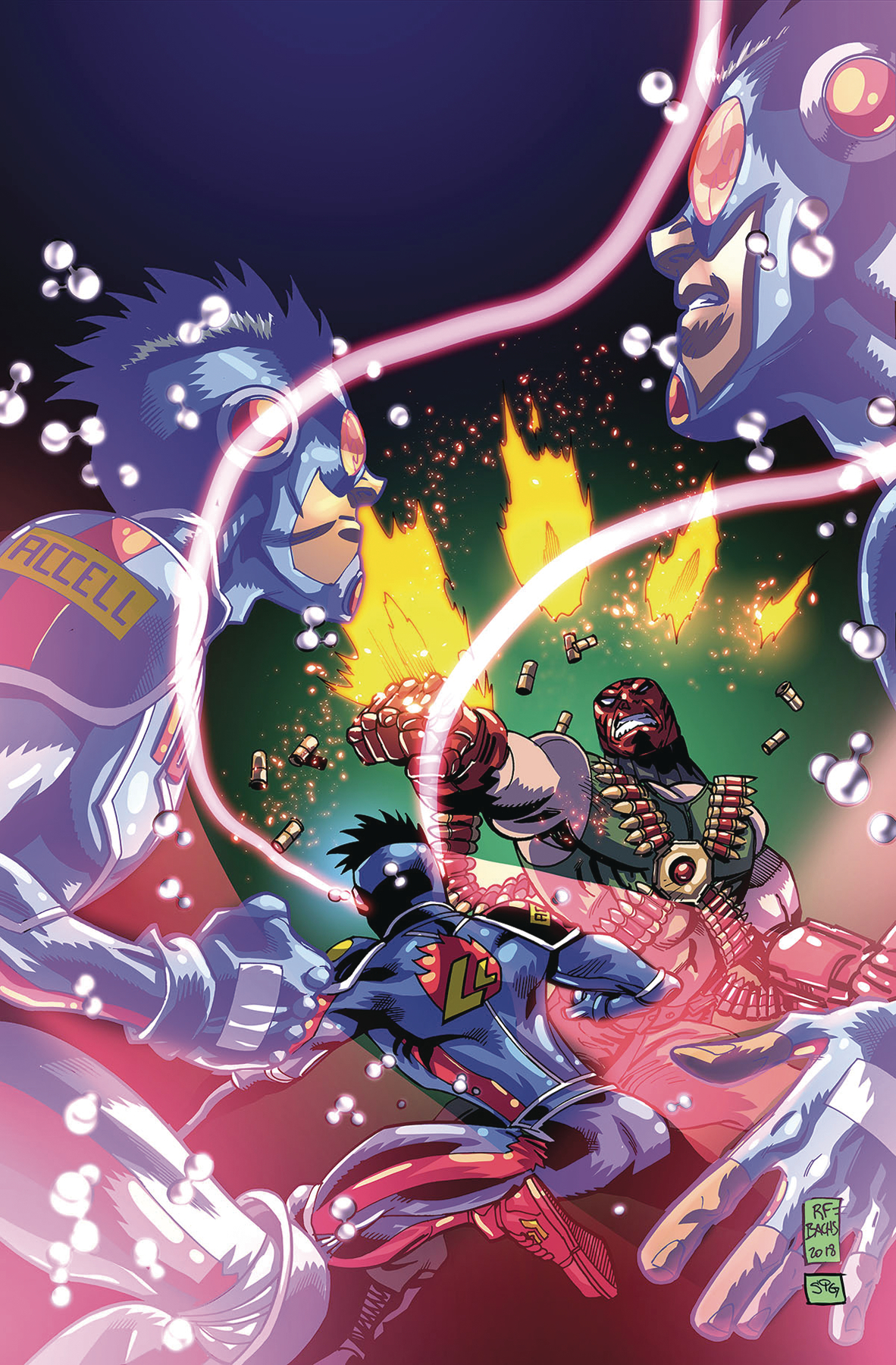 DEC181946
(W) Joe Casey (A/CA) Ramon Bachs
Barrage, Maceface, and Kobe make their first move against Accell. But as Daniel's condition escalates, will his connection to the Stream help him or the trio of villains? Meanwhile, George Hayes monitors his villains-for-hire, unaware that he is being watched as well.
In Shops: Feb 13, 2019
Final Orders Due: Jan 21, 2019
SRP: $3.99