Jessica Jones Creator Melissa Rosenberg Leaving Netflix Series for Warner Bros. TV Deal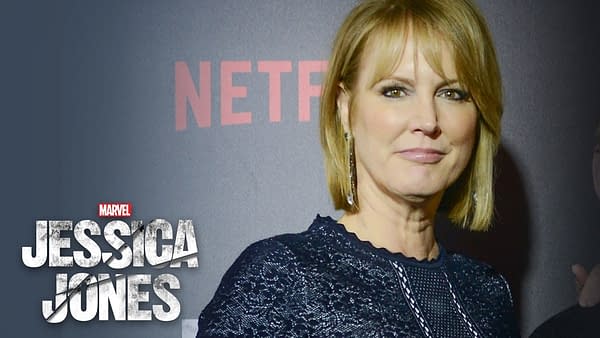 To paraphrase the famous line, Melissa Rosenberg is set to leap big studios in a single bound with the Marvel's Jessica Jones creator/showrunner leaving both Netflix and the Marvel drama for a multi-year deal with Warner Bros. TV that could ultimately end up being in the eight-figure range. After two seasons with Jessica Jones, sources say that Rosenberg was looking to move onto new projects — though Netflix was still negotiating for her return.
In a released statement from The Hollywood Reporter's exclusive reporting, Rosenberg reaffirmed her commitment to the third season of Jessica Jones and expressed her excitement at exploring new projects:
"All of my attention remains with the extraordinary cast, writers and production team of Marvel's Jessica Jones, until the completion of season three. It continues to be a career highlight working with my partners at Marvel Television and Netflix.

We're extraordinarily grateful to the viewers who have supported us every step of the way on Jessica's journey, which is so beautifully realized by Krysten Ritter and the amazing cast including Rachael Taylor, Eka Darville and Carrie-Anne Moss. We have so many talented storytellers in every area of this show, who I'm honored to call friends and collaborators. As I look ahead after this season, I'm thrilled that I will be able to explore new projects with the talented team at Warner Bros. Television and push myself in new challenging creative directions."
Under her deal with Warner Bros. TV, Rosenberg will create and develop new projects for the studio while finishing her work on Netflix's Jessica Jones. While she will remain credited as the show's creator and executive producer, Rosenberg would obviously need to be replaced as showrunner should Netflix renew the series for a fourth season.
Along with the Peabody-award winning series, Rosenberg's television credits also include Dexter, Ally McBeal, The O.C., Party of Five, Boston Public, and more; on the big screen, she penned the Twilight franchise's screenplays as well as Step Up. Rosenberg set up her production company Tall Girls Productions in 2011 to develop and produce media projects that focus on empowering women creatively both in front of and behind the camera.
https://www.youtube.com/watch?v=hSvnepZS26s