Posted in: Magazine Previews, Updates & Replies | Tagged: absolution, christos gage, Comics, fcbd
---
BC Mag FCBD 2013: Seeking Absolution
Bleeding Cool Magazine interview with Christos Gage
This summer Christos Gage returns to his superhero crime drama, Absolution. In a world where superheroes work for the police, John Dusk steps over the line and begins using his powers to kill criminals the law can't bring down. By embracing the life of a vigilante, he sets the wheels of the justice system in motion and is branded himself as a criminal operating outside the law. Bleeding Cool had an opportunity to talk to Gage about the world of Absolution he created, what brought him back to the characters, and what to expect from this summer's sequel.
What is it about Absolution that drew you back to the sequel?
I always intended to come back to Absolution. But my Marvel exclusive the past couple of years kept me busy, and Avatar had another superhero series, Hero Worship, that it didn't make sense to release too close to, so we weren't in a big rush. Now everything's fallen into place and the time is right. And I'm pleased to say that all along I've had regular inquiries by readers as to when more Absolution was coming. Even more gratifying is that people are still discovering it for the first time, and asking for more…and now it's finally here, with an awesome new artist discovery, Daniel Gete, whose take on John Dusk, Happy Kitty and their world will be seen for the first time in the Free Comic Book Day preview!
You can find the full article in Bleeding Cool Magazine FCBD Edition at a comics retailer near you. Here is the Bleeding Cool Directory of retailers who have shown special support to the magazine and this website. Are you a retailer who would like to be included? Contact us.
---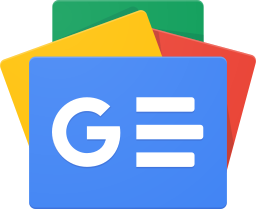 Stay up-to-date and support the site by following Bleeding Cool on Google News today!