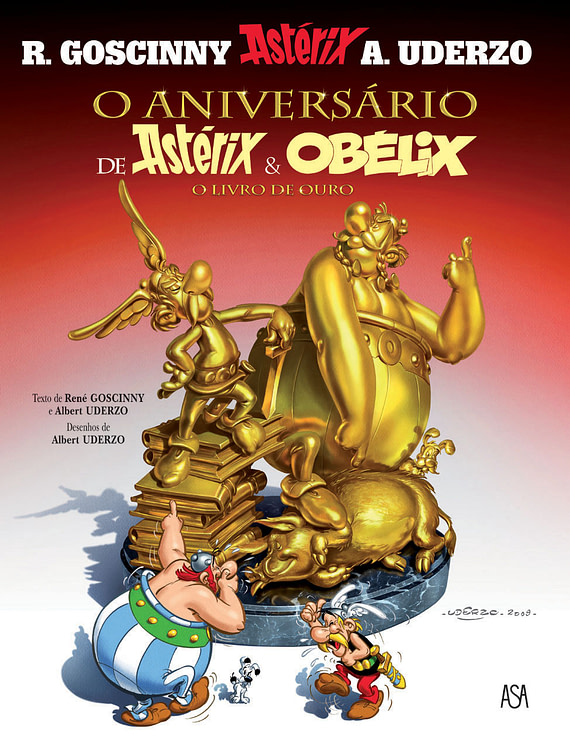 This is the final Portuguese cover to Asterix: The Golden Book, published in ten days to celebrate the fiftieth anniversary of the character, featuring twelve short stories by Albert Uderzo and the late Rene Goscinny, some reprinted, some new, all with an anniversary theme. One new story sees the village surprising Asterix and Obelix on their joint birthday with many of their acquaintances including Julius Caesar and Cleopatra.
As Albert Uderzo's final Asterix work, it will most likely be the biggest selling comic book in the world that month at least, even with its smaller three and a half million initial print run.
Here are a few shots of Albert Uderzo and Anne Goscinny at a recent press conference where they were mobbed by the media.
Other events include a Musical Asterix playing on on release day at the Théâtre des Champs-Elysees, Asterix postage stamps, an exhibition of Asterix original art in the roman styled Cluny Museum, a symposium in Bobigny where Uderzo will received an honorary degree…  and also, here's an aerial tribute to the tititular character.
Christophe Arleston, author of the Ythaq comic currently reprinted by Marvel, and the Asterix-influenced Trolls Of Troy series is expected to take over writing new Asterix volumes next year…