Marvel's Jessica Jones Season 2, Episode 9 Recap: aka Shark in the Bathtub, Monster in the Bed
This article contains spoilers for Marvel's Jessica Jones season 2 episode 'aka Shark in the Bathtub, Monster in the Bed'.
This episode moves at a quicker pace than the last ones and has an interesting payoff. We find out right away that it was Pryce Cheng (Terry Chen) who took the shots at Alisa (Janet McTeer) and ended up shooting Jessica (Krysten Ritter). Pryce realizes his mistake and tries to run. Alisa tracks him down and starts beating in. Jessica shows up and hits him with one of the tranquilizer syringes meant for Alisa. He goes out cold. They take him back to the office, duct tape him and toss him in the tub. Then they clean up Jessica's wound and comment that she is a fast healer. They put the restraints on Alisa so she can sleep, to protect against the night terrors. Jessica is watching both Alisa and Pryce when Trish (Rachael Taylor) shows up. Jessica keeps her in the main office and they argue about going after IGH any more and how Jessica wants to know when she can stop doing something or be normal. Trish is acting strung out and Jessica asks if she's on something. Trish denies it, but when there are noises from the bedroom, she assume Jessica has a 'date' and leaves. Turns out Alisa broke out of the restraints and is demanding to see her daughter, not recognizing Jessica at first and tossing her across the room. Jessica talks her down.
Oscar (J.R. Ramirez) sees the broken glass and goes to check on Jessica. He Obviously cares but his ex refuse to have her son near a 'freak' and takes Vido (Kevin Chachon) home. Trish is coming down again and then sees a live stream of Griffin (Hal Ozsan) off in a war zone doing news. She does another puff of the inhaler. She then gets the idea to put Inez (Leah Green) on the air to talk about IGH. She goes by to get her, but Jeri (Carrie-Anne Moss) refuses and protects Inez. We find out that Jessica blames herself for the accident, something Alisa adamantly disagrees with. She tells Jessica to get closure and flushes her sons ashes down the toilet. She still wants to kill Pryce or have them go on the run together, just so they have more time together.
Jessica gets a call from Oscar, his ex has taken Vido and disappears. He needs Jessica's help. She hits Pryce with another syringe and then takes Alisa with her. They check out the ex's apartment and find passports gone and all her bills over due. Oscar checks the emergency credit card they share and find that she just bought bus tickets. They race to the bus station and we get our Stan Lee cameo on an ad on the back of a bus. There is a bus leaving for Montreal. Jessica tries to stop it, but isn't strong enough. Alisa joins her and they stop the bus. Oscar goes inside and finds Vido. His mom is furious and tries yelling at Jessica, instead of yelling back, Jessica says what Vido needs is a mother who isn't in jail. And then she walks away.
Jeri picks up Shane (Eden Marryshow) as he gets out of prison and convinces him through manipulation to try and heal her. Trish is at the radio job talking to a doctor about gluten issues when she goes off about what is real news and real dangers. She goes over the top and ends up quitting. We see Shane try and heal Jeri, and we see Jeri in tears but don't know yet if it worked. Trish gets a call from a real news station about a possible job, the producer was impressed by her passion and calling out bullshit. He tells her where ever that fire comes form, keep it. She is excited and goes to take another hit from the inhaler… but it's empty.
Back at the office, Pryce wakes up and Jessica takes him into another room to try and convince him to be quiet. Alisa still wants to kill him, but says she'd do it humanely. Pryce agrees to forget the kidnapping if Jessica forgets the trying to kill her mom and shooting her. But he tells Jessica that Alisa is dangerous, that she tore his employee apart and isn't safe. Jessica knows that's true and calls Detective Costa, telling him the killer is at her apartment. Alisa gets furious, busts down the door and starts attacking Pryce. Jessica fights her off, giving him time to run. Alisa punches Jessica, who just asks her to stop. It gets to her, seeing her daughters bloodied face at her own hands. She walks outside and the cops are waiting. Jessica follows, begging her mom to stop. Alisa gives up.
Where the first six episodes were information heavy and it felt like I had to take notes as I went along. From the flashback of episode seven on, things have been more action and moving and less detail oriented. Alisa and Jessica catching up and trying to make amends is good drama but didn't move the plot forward. It almost feels like we're at the end since Alisa is arrested, Malus is on the run, Trish is out of the enhancer and Jessica has more things to feel guilty about. But we haven't seen David Tennant, so you know there is more to come beside just four more episodes.
Onward…
---
---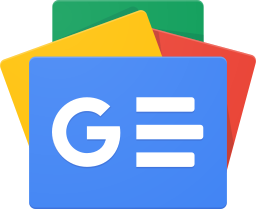 Stay up-to-date and support the site by following Bleeding Cool on Google News today!