Marvel's Jessica Jones Season 2 Review: Strongest of the Netflix Series
When Marvel's Jessica Jones season one debuted on Netflix in 2015, I remember thinking that it was damn good and I would probably never watch it again. The series was a raw, emotional story of a woman trying to cope with what happened to her at the hands of a cruel, maniacal sadist. It was the most personal of stories, far more personal than what was being told in the other Marvel / Netflix series. That wasn't meant to put the other series down, but Jessica Jones was something unique and the character was portrayed brilliantly by Krysten Ritter. A damaged, hard-boiled detective dealing with the ultimate oppressor. And David Tennant's turn as Kilgrave was the type of thing that great villains are supposed to be, charming and frightening at the same time. The brilliance and raw emotion of the first season made me question whether a second season on that level was even possible.
Turns out it was more than possible, they were able to make an even better second season. Every one of the Marvel/Netflix series has felt like it was three episodes more than it needed to be. But not this one. The pacing is almost perfect, the only timing issue is that it feels like we could've had a little more at the ending. But that is a minor thing. Melissa Rosenberg and her crew of all female writers and directors take us on a highly personal journey that creates what feels like a constant, steady intensity that never lets up for a minute. They put twists and turns into the story that you can't predict, grow each character involved and tell a compelling story about very broken people. But there is also the fan service that you come to expect from a Marvel property, paying off or bringing back characters from the first season, bringing a few characters in from the other series and even tossing in a couple Easter Eggs for the comic readers. All done without tripping up the people who wouldn't get them.
Ritter should definitely be considered for an Emmy this year as her portrayal is nothing short of brilliant. She is pushed to the very edge of her sanity and forced to face things that would make most people curl into a ball and cry. And through it all, the character grows and improves. She casts aside the things holding her back or bringing her down and through it all ends up a character that might just be on a better road when it's all said and done. Also, exceptional work from Rachael Taylor, Carrie-Anne Moss, Eka Darville and Janet McTeer.
This is definitely the strongest of the Marvel/Netflix seasons so far.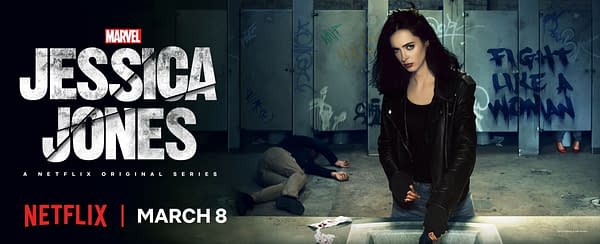 The links below will take you to recaps/reviews of each individual episodes with spoilers.
Episode One – aka Start at the Beginning
Episode Two – aka Freak Accident
Episode Four – God Help the Hobo
Episode Seven – I Want Your Cray Cray
Episode Eight – Ain't We Got Fun
Episode Nine – Shark in the Bathtub, Monster in the Bed
Episode Eleven – Three Lives and Counting
Episode Twelve – Pray for My Patsy
---
---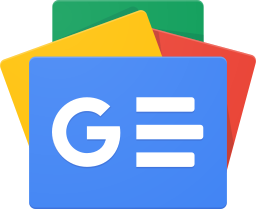 Stay up-to-date and support the site by following Bleeding Cool on Google News today!