Posted in: Collectibles, Technology | Tagged: mogo pro, projector, XGIMI
---
Bring the Movie Theater Home with the XGIMI MOGO Pro 2 Projector 
The summer is here and it is time to enjoy that warm weather with some outdoor movies and XGIMI is here with their MOGO Pro 2
---
Summer is here, and that means more time outside and enjoying family with a nice breeze. As temperatures rise, new activities become available, and now, even more can happen thanks to XGIMI. The MoGo 2 Pro is XGIMI's latest projector that changes the game by dishing out yet another intelligent projector. The system is operated by Android TV, which mainly fits all of your entertainment needs with YouTube, Disney+, Hulu, and more. To make things even better, the Mojo 2 Pro even supports a screen mirroring function to protect your phone, tablet, or computer bigger and better. Whether you want to do your own Drive-In at home, play Mario Kart on the side of your house, or just enjoy family movie night outside, this is the gadget for you.
Like most of XGIMI's projectors, this one is portable, making it easy to carry around and set up. Set up is a breeze, and the added remote control makes the entire system easy to navigate and use. Diving into the specs of the projector, the image, brightness, and colors are spectacular, using 400 ISO Lumens and D65 color temperature, bringing the picture to life. XGIMI did equip this bad boy with an internal speaker system that delivers some pretty intense audio and can be enhanced with your own external speakers. Whether you are listening to a soft monologue or an intense action sequence, the sound is crisp and clear, delivering a great experience for anyone around the MoGo 2 Pro. This does have its ranged limits, though, but the four audio mode help to work with you.
The MoGo 2 Pro is the projector that collectors and families will want this summer. Its internal battery allows for some fun with a cord and for some on-the-go fun but does limit some of the possibilities. Everything about this projector is something special, and it puts a TV right in your pocket with a size from 24" to 120". The Android TV 11 is a great choice, it is easy to use, and the new auto-focus feature (without interruption) is beautiful. If you need a projector upgrade, want a massive TV screen, or start your neighborhood Drive-In, then look no further. The XGIMI MoGo 2 Pro can be found right here, and be sure to check out what else they have to offer.
---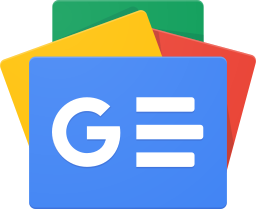 Stay up-to-date and support the site by following Bleeding Cool on Google News today!