Funko ECCC Reveals – "The Office", "Simpsons" and More!
Emerald City Comic Con Funko Pop exclusive reveals continues as Funko brings some of your favorite TV shows alive. Four figures have been revealed and first up is from the iconic animated yellow family show, The Simpsons. Milhouse is making his Pop debut and he is just as adorable and silly as you would think. Our next ECCC reveal is the one and only Speed Racer, which is a recent series. This time Speed Racer is taking first place with this Funko exclusive figure and it will go perfect with the others in the set. The Office is up next as Dwight Schrute is getting his green thumb in this hilarious exclusive. These Office exclusives are always a blast and remind us of some pure comedy. The last Pop TV reveal is from the hit show Game of Thrones. Fans might still be pissed after the final season that bombed but we can rejoice as the dragons have returned. This time they are babies once again in these hatching egg versions of the dragons that will surely be a nice set for any Game of Thrones fan. Stay tuned here at Bleeding Cool for when and where these exclusives will be released and when.
Time to sit back, relax, and turn on some TV.
ECCC 2020 Reveals: Pop! Animation – The Simpsons!
ECCC 2020 Reveals: Pop! Animation – Speed Racer!
ECCC 2020 Reveals: Pop! TV – The Office!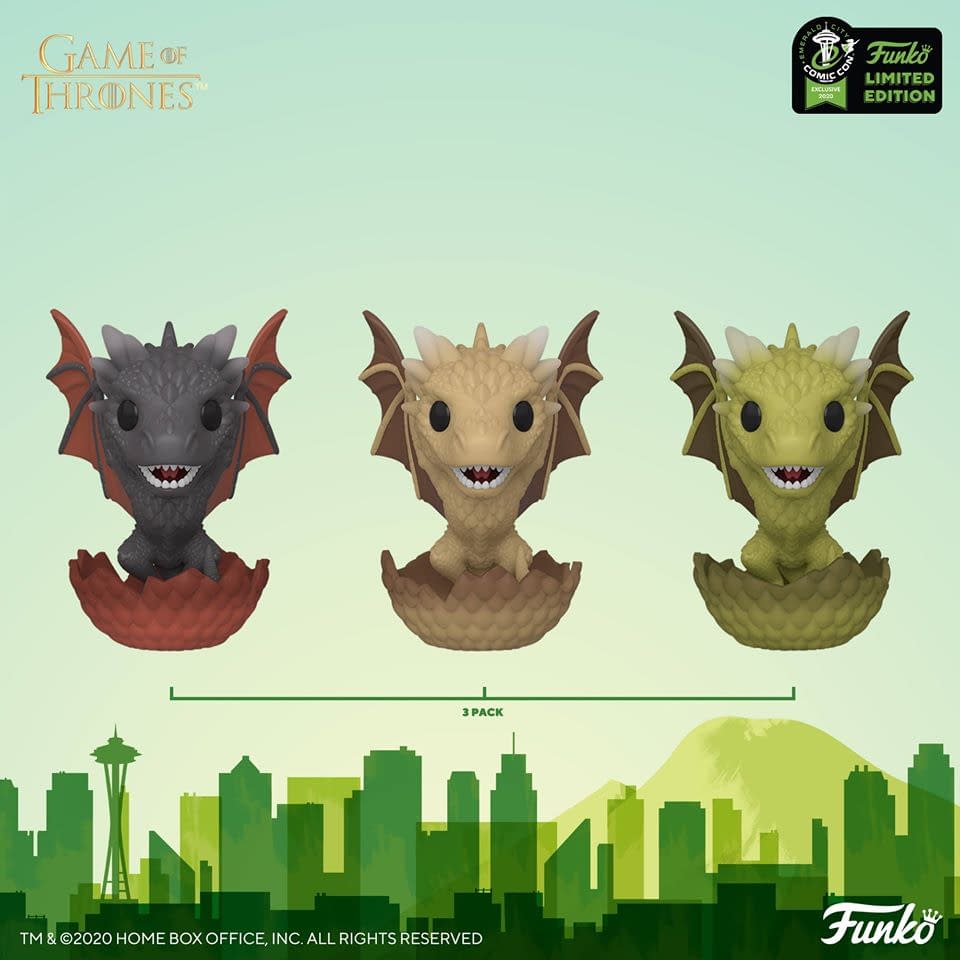 ECCC 2020 Reveals: Pop! TV – Game of Thrones!