Funko is not holding back on the reveals this year as Emerald City Comic Con reveals continue. We have already seen three figures from Dragonball Z and now we are getting one more from the Funko Dungeons and Dragons series. This isn't a big reveal but this is a pretty awesome figure as you can see the slime has swallowed a skeleton whole. I wonder how clear the actual figure will be because it would be awesome to see the 3D screens of the final figure. No idea on if this Funko will be a Convention Exclusive or a Shared Exclusive and we will get more info the further we get to the Emerald City Comic Con. If they make this exclusive to the convention itself or at least limit to production size then this would be a nice Pop for fans. Only time will tell what where each figure will be coming and if I had to guess I would say GameStop or ECCC. The convention will start March 12 and end the 15 so stay tuned here at Bleeding Cool for more ECCC reveals and info on which figures will be shared.
It is time to go on a quest once again!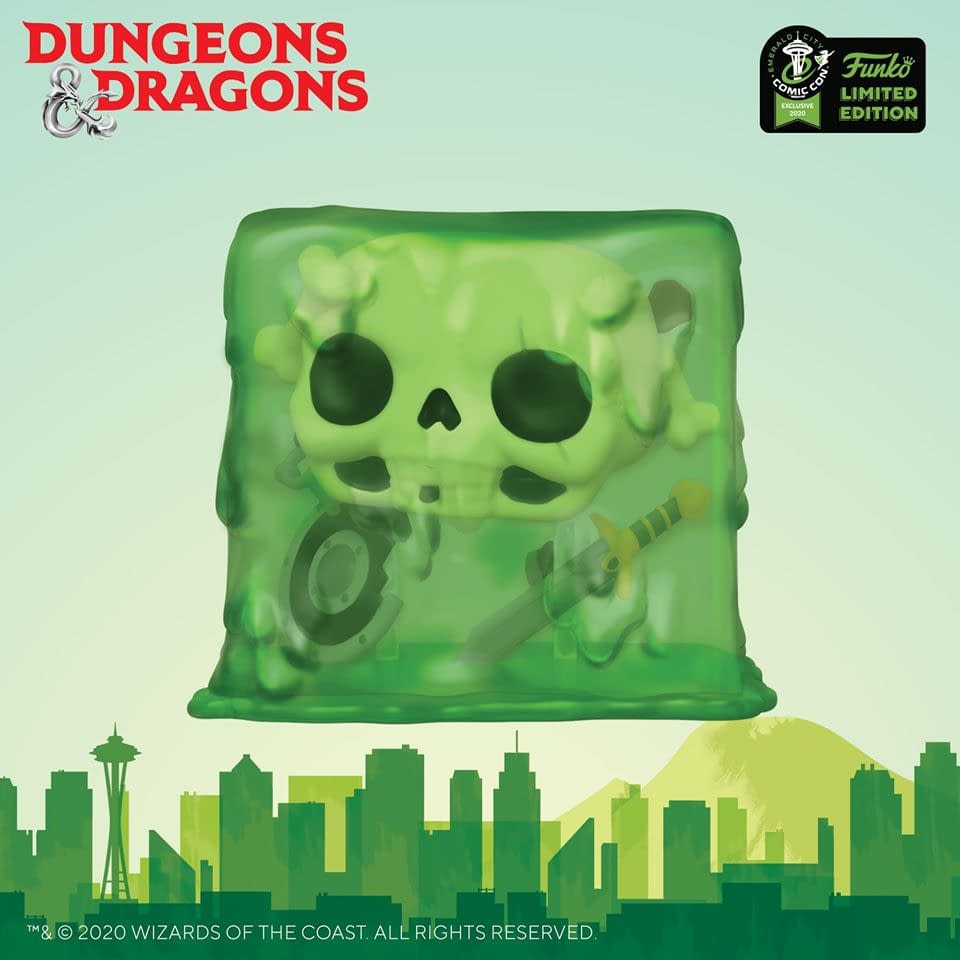 ECCC 2020 Reveals: Pop! Games – Dungeons & Dragons
Enjoyed this article? Share it!