Grow Your Skeleton Army with Boss Fight Studio's New Epic H.A.C.K.S
Boss Fight Studio has revealed their second wave of 1/12 scale skeleton figure as four new undead heroes arrive for Epic H.A.C.K.S
---
Everyone has a reveal event nowadays including Boss Fight Studio with their Boss Fest. New releases are on the way, including the continuation of their latest line with their upgraded figures with Epic H.A.C.K.S. Boss Fight has been dishing plenty of impressive figures with their trendy 1/18 scale line known as Vitruvian H.A.C.K.S. That famous line has been updated by getting a little larger as Boss Fight Studio continues their 6" original line with some new themed Skeletons. Four new undead warriors are here for Wave 2, starting with the undead wrestler called Bonesault. Fans can be on the lookout for the skeleton gunslinger with Outlaw, a skeleton gladiator with Eterno, a deadly Spartan with some blood-red bones. Boss Fight has these beauties as $29.99 each and is set to arrive in Q1 2024. Pre-orders for Wave 1 and Wave 2 are already live and can be found right here and here.
Expand Your Undead Army with Boss Fight Studio
"Epic H.A.C.K.S. Bonesault Skeleton – One of the most infamous wrestlers in history, the crazed luchador known only as Bonesault made a name for himself with his outlandish outfits and breakneck, acrobatic style. His visual flair was matched by his outlandish attitude as he took the wrestling world by storm. Thrust upon the world stage due to an exceptionally memorable match during a Day of the Dead celebration in his native Mexico, Bonesault became one of the most notorious hardcore wrestlers in history."
"Epic H.A.C.K.S. The Outlaw Skeleton – Within the vast history of the Old West, the Outlaw's story has been lost to the sands of time. Overshadowed by the likes of Billy the Kid, Doc Holliday and a wealth of other timeless criminals of a bygone age, by all accounts, the Outlaw was a bounty hunter, just another man trying to feed his family and willing to do what others wouldn't."
"Epic H.A.C.K.S. Eterno Guardian Skeleton – For eons, the Boneyard waters of time have remained still, but as warriors from the different eras come in direct conflict, those still waters have become stormy, a raging churn of energy. In the eye of that storm are The Eterno Guardians, a potent force of giant Gladiators who hold the line and defend the Boneyard from those who might seek to leverage its power for their nefarious use."
"Epic H.A.C.K.S. Spartan Warrior Skeleton – The portrait of ancient history is painted in the blood of its dead, and the Spartans provide a deep and rich pallet to pull from. Select Spartans, depending on their place and the circumstances around their demise awaken in a distant world shrouded by mist, a place known only as the Boneyard where the re-animated dead emerge larger, stronger and more powerful than ever."
---
---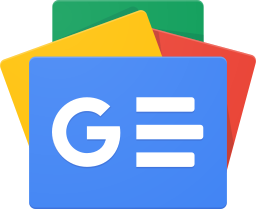 Stay up-to-date and support the site by following Bleeding Cool on Google News today!