Funko continues to drop the Emerald City Comic Con Exclusives! This time it looks like two new Harry Potter figures are on there way. I'm honestly surprised by these two as Funko is getting deeper into the world outside the main characters. This is a great way to continue the fandom of the series on top of one of the biggest series inside of the Pop Vinyl world. First up is the one and only Nymphadora Tonks and she looks amazing. This half-blood witch and a Metamorphmagus is sporting her iconic purple hair as seen in the films and her rebel style outfit. This is an exclusive I can get behind and I'm sure other fans will be excited to see her appearance. Next, we are getting another member of the Tri-Wizard Cup, Fleur Delacour. From one of my favorite Harry Potter films, Harry Potter and the Goblet of Fire, Fleur is her to win. She is sporting her blue outfit from her academy and it defiantly compliments this Funko POP nicely. It is still unclear what pop vinyl figures will be convention exclusive and shared exclusives. ECCC doesn't take place until March 12th -15, so I'd expect we will see the usual Thursday or Friday release. Stay tuned here at Bleeding Cool for when more info becomes available.
Lucky Ladies.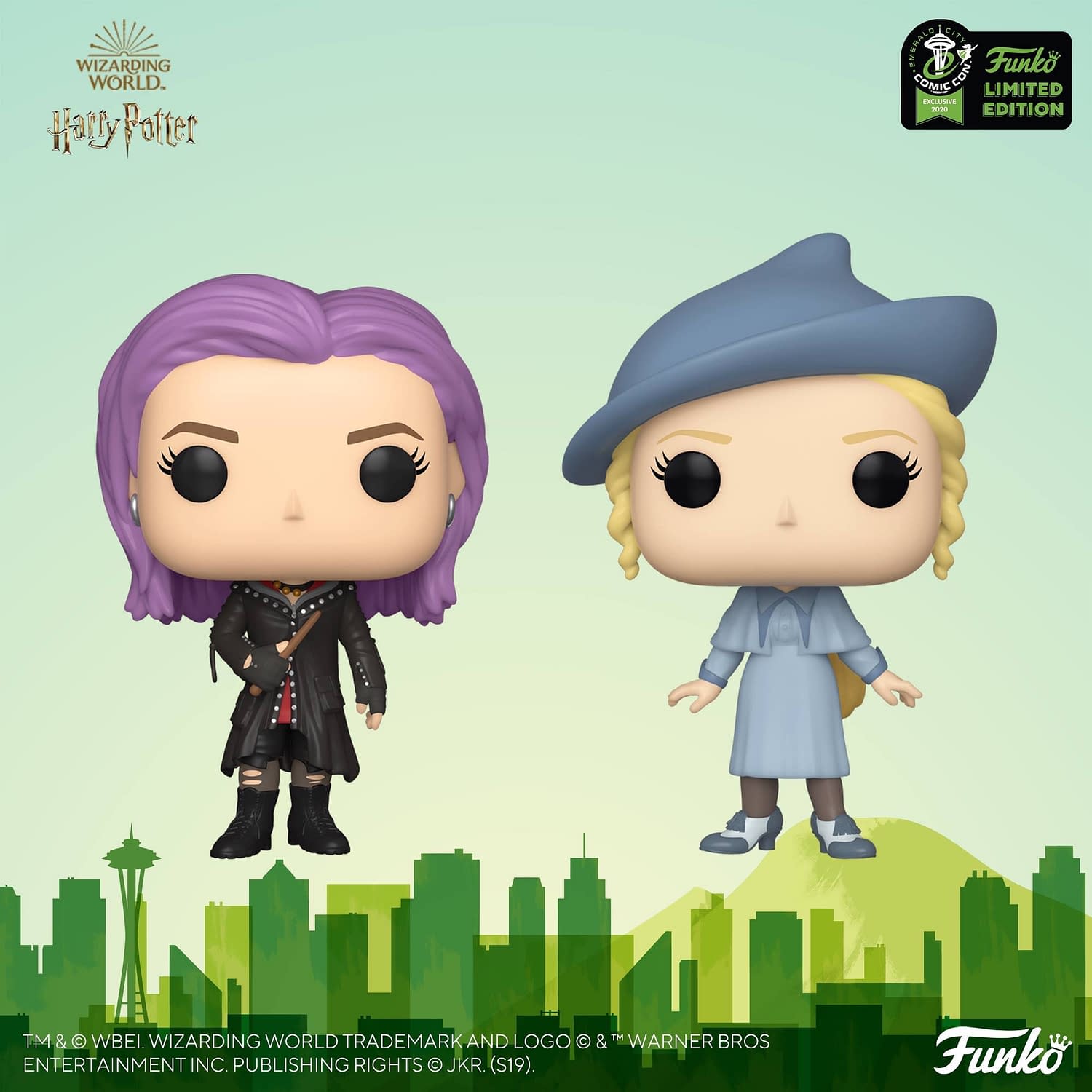 ECCC 2020 Reveals: Pop! Harry Potter
Enjoyed this article? Share it!