Marvel 80th Anniversary Gets More Funko Pops Coming Soon
Marvel's 80th Anniversary is still here. We have one whole month left until our favorite comic book industry is sharing its 81st anniversary but it is not as catchy. It looks like Funko pop is still dropping some amazing Marvel 80th Anniversary Funko's in this time it's staying in our favorite web slingers universe. We will be getting the first appearance of Spiderman and everyone's favorite villain vulture. I'm honestly not a big fan of the jumping pose of Spider-Man Funko Pop's I would rather have preferred classic standing pose. This is still a nicely designed a Funko Pop and perfect for any Spider-Man fan. Vulture is getting his first-time debut and I love the design of him. The flying aspect works well with his character and the green definitely pops. We have been starting to see alot of Spider-Man villians getting Funko Pop figures. All we need now is a Chameleon to be created and we can finally have most of the major spider villains. Vulture gives us the final Funko Pop piece to give us a compete Sinister Six collection. These two are a perfect set to come out of the Marvel 80th Anniversary series and will definitely be hitting Spider-Man collector shelves next year.
The Marvel 80th Anniversary Spider-Man Funko Pop's are not exclusive to anywhere they will be common releases. They will be priced between the usual nine dollars to $13 depending on what retailer you find them at. Pre-Orders for them are already live and you can find them located here. These characters won't be seeing shelves until Spring 2020. Don't forget to check out some of the other amazing up-and-coming a Funko Pops like the Iron Maiden, The Good Place, and Backstreet Boys.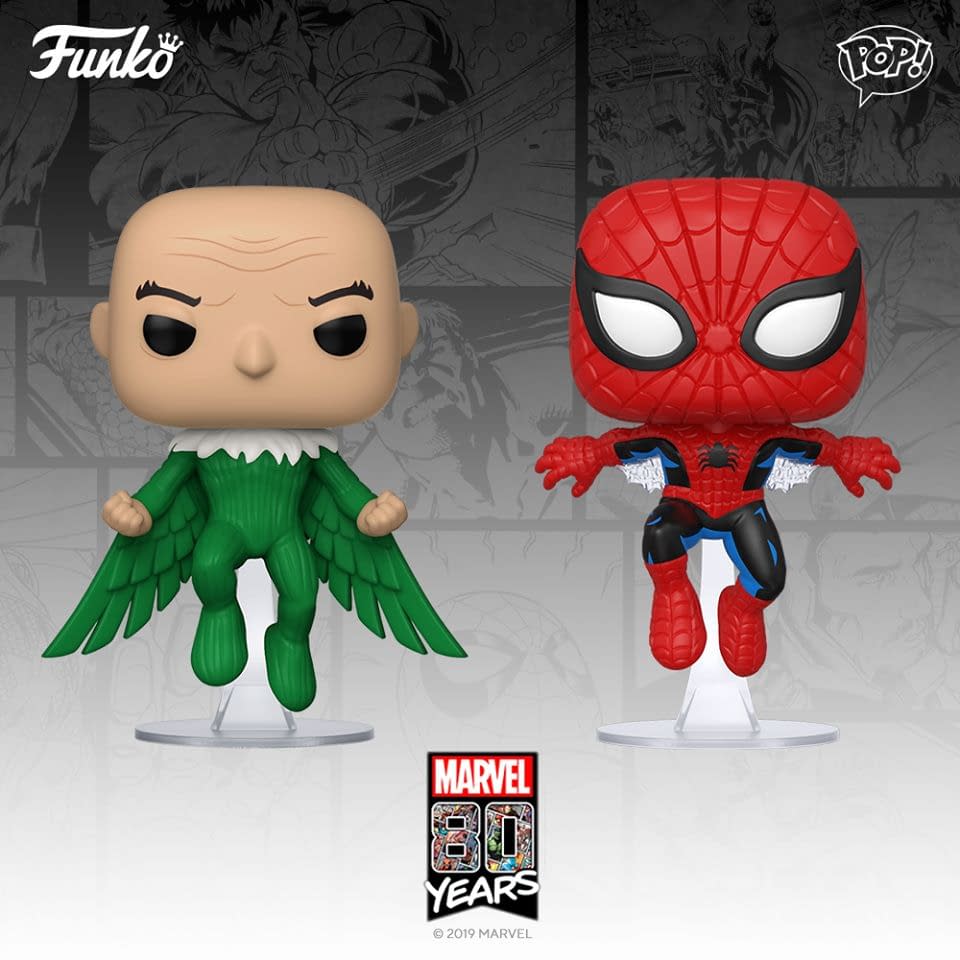 Pop! Marvel—Marvel 80th
Celebrate 80 years of inspiring Super Heroes and terrifying Super Villains with a first comic book appearance Pop! Spider-Man and Pop! Vulture.