We had a look at some DC Omnibus titles and a bunch of Younger Reader original graphic novels coming down the pipe but here are some more DC Comics collections of note for 2020.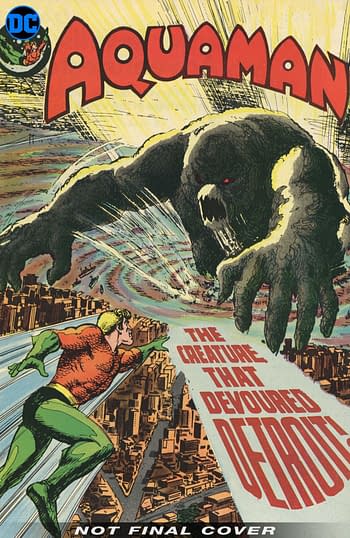 August 11, 2020
Aquaman's desperate situation after Mera, the queen of Atlantis, mysteriously disappearers.

Fifty years ago, writer Steve Skeates and artist Jim Aparo began their acclaimed tenure on Aquaman with their epic nine-issue tale of Mera's disappearance and Aquaman's frantic quest to get her back, including issues #40-48. Now the next installment of classic Aquaman features Black Manta and Ocean Master. Collected for the first time in a new Deluxe Edition, which includes Aquaman #49-56.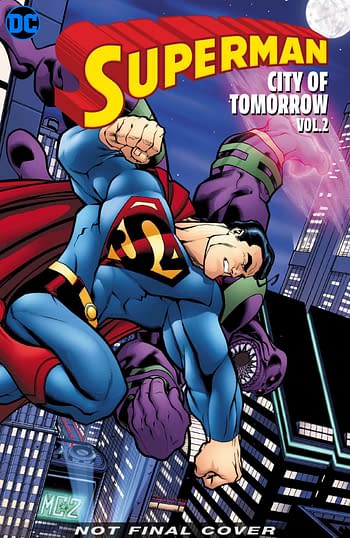 August 4, 2020
Batman: Hush writer Jeph Loeb and other all-star creators contine to bring the Man of Steel into the 21st century, as an epic era of Superman flies forward in this second collected edition volume!

A bold era for Superman continues as all-star creators including Jeph Loeb, Ed McGuinness, Joe Kelly, J.M. DeMatteis and more push the Man of Steel into the new millennium! Stories include Superman's return to Smallville and team-up with Superboy, plus The Joker and Harley Quinn invading Metropolis! Then, in the "Critical Condition" storyline, Superman must search for a missing Lois Lane–while a mystery illness threatens his life!

Collects Superman #155-159, Adventures of Superman #577-581, Action Comics #764-768, and Superman: The Man of Steel #99-103.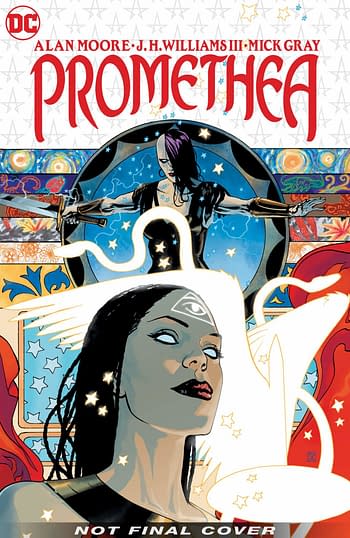 July 28, 2020
Alan Moore's entrancing fantasy masterpiece concludes in an all-new Deluxe Edition hardcover featuring the spectacular art of J.H. Williams III.

"A Higher Court" presents a fantastical trial in the Immateria, presided over by a strange judge and jury. Their task? To determine who shall be the one true Promethea: Stacia or Sophie. It's a battle of best friends who both happen to be Prometheas. Whichever way the fates turn, one thing is for certain: A door will close in Sophie's life. Everything must go as the landmark series nears its conclusion! This is it, the end of the story, the one that answers all the questions! Alan Moore and J.H. Williams III deliver the most gloriously experimental collection of PROMETHEA yet, in which the reader takes an incredible trip through the magical cosmos with Promethea as a guide. Collects issues #24-32.
July 14, 2020
For the first time in 20 years, Jack Kirby's Forever People reprints the amazing comic book writer and artist's fantastical black-and-white tales of a group of young, otherworldly adventurers.

This book introduces Big Bear, Mark Moonrider, Serafin, Beautiful Dreamer, and Vykin, five young heroes who, with the help of the Mother Box, have the ability to morph into the mighty Infinity Man. Included in this volume are major battles with Darkseid, Desaad, and Glorious Godfrey as well as memorable team-ups with Superman and Deadman.

Collects The Forever People #1-11.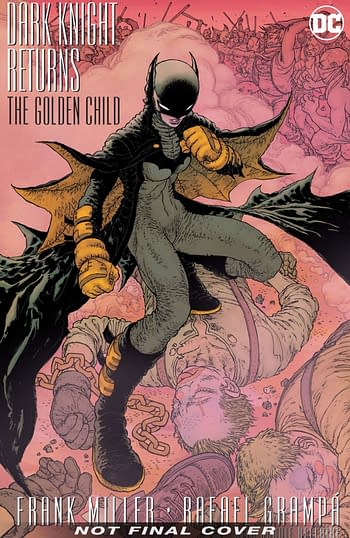 June 16, 2020, 96 pages
The deluxe edition of Frank Miller's return to the Dark Knight Universe!

It's been three years since the events of Dark Knight III: The Master Race. Lara has spent the time learning to be more human, and Carrie Kelley has been growing into her new role as Batwoman. But a terrifying evil has returned to Gotham City, and Lara and Carrie must team up to stop this growing threat–and they have a secret weapon. Young Jonathan Kent, "the golden child," has a power inside of him unlike anything the world has ever seen, and it's about to be unleashed…

Dark Knight Returns: The Golden Child is Frank Miller's triumphant return to the world of the Dark Knight and joining him is the superstar artist Rafael Grampá, the mastermind behind the groundbreaking Mesmo Delivery. Following work in advertising and film, this incredible collaboration marks Grampá's first comics work in six years, bringing his extraordinary detail and storytelling to the Dark Knight saga, resulting in a Dark Knight story like nothing you've ever seen before.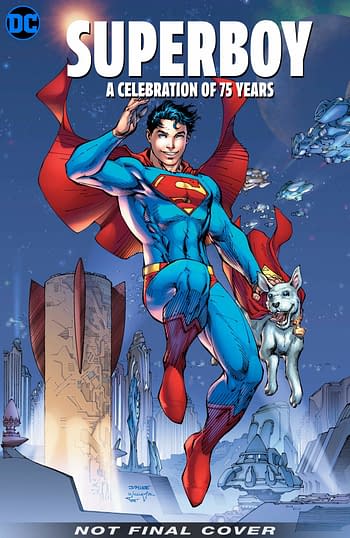 July 7, 2020, 440 pages
Originally introduced in 1949, Superboy has grown to stand for so much more than just "tales of Superman when he was a boy." Today he is Jonathan Kent, teenage son of Clark Kent and Lois Lane, best friend of Robin, and a young man on the verge of becoming a true hero.

Originally introduced as "Superman when he was a boy," the heroic mantle of Superboy has been worn by several super-powered beings over the decades. This new hardcover celebrates them all, from young Clark Kent in tales from his schoolboy days in Smallville, to Superboy's 1970s adventures in the 30th century with the Legion of Super-Heroes, to today's young Jonathan Kent, son of Clark and Lois Lane. This title includes Superboy's most memorable adventures, as written and illustrated by some of comics' top talents, including Geoff Johns, Dave Cockrum (co-creator of the New X-Men) and many others.

Collects original SUPERBOY (More Fun Comics #101, Superboy #10 & #89, Adventure Comics #210, #247, #271), SUPERBOY & THE LEGION OF SUPERHEROS (Adventure Comics #369 & #370, Superboy and the Legion of Super-Heroes #233 & #259), SUPERBOY – Prime (DC Comics Presents #87 and Infinite Crisis #6), SUPERBOY (Conner Kent) (Adventures of Superman #501, Superboy #59, Teen Titans #24, Adventure Comics #2, Young Justice #3), SUPERBOY (Jon Kent) (Superman issues #6, #10, #11).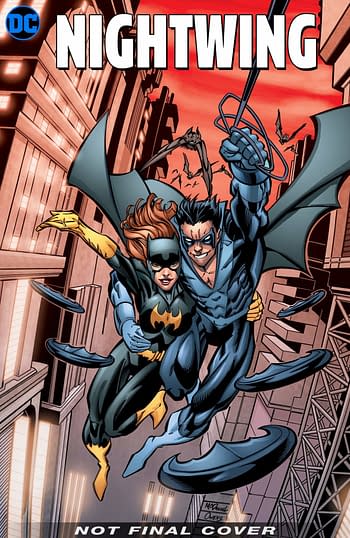 June 30, 2020 144 pages
Chuck Dixon's classic take on Nightwing's first year venturing out on his own!

Since being fired by Batman, Dick Grayson is Robin no more. Unsure of what to do and where to turn, he seeks solace from familiar sources, such as Superman. Unable to avoid fighting crime, Grayson begins a new odyssey, donning a new uniform and a new name.

Collects Nightwing #101-106.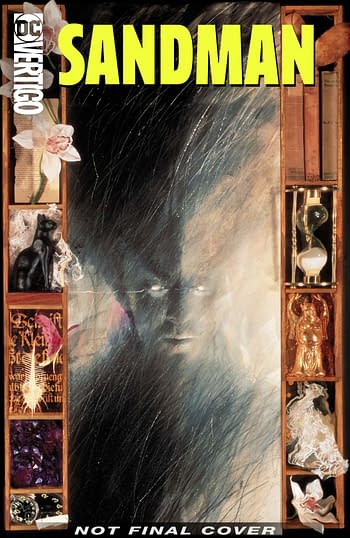 June 23, 2020 528 pages
Neil Gaiman's first volume of his seminal graphic work The Sandman is now collected in deluxe hardcover format.

The first volume collecting Neil Gaiman's genre-defining series about the Dream King in a new deluxe edition featuring an oversize hardcover format and bonus content.

Collects Sandman issues 1-16, and Sandman Mystery Theater 1.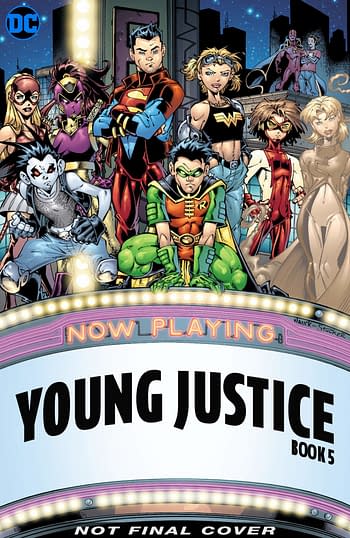 June 16, 2020, 344 pages
Eisner Award winner Peter David returns with his groundbreaking series Young Justice!

From author Peter David (Aquaman) comes the next collection of Young Justice!

The final book in Peter David's Young Justice! With appearances by the Spectre, the Ray, The Joker and many more, this is a don't-miss final book. Plus, learn the secret behind Secret's past!

Collects Young Justice #33-55.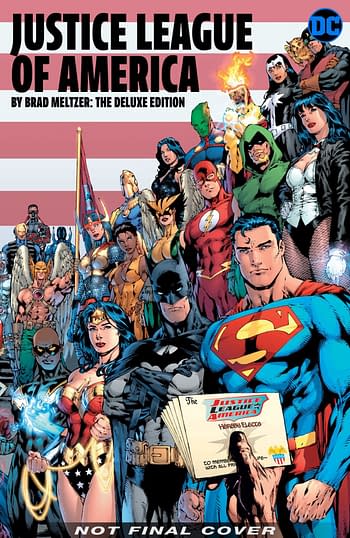 June 16, 2020 470 pages
New York Times bestselling novelist Brad Meltzer's whole run on Justice League of America is collected for the first time!

After the darkest hour in the history of DC Universe, Superman, Batman and Wonder Woman meet to once again choose who among Earth's greatest heroes will make up the new Justice League of America. But while they meet in secret to decide the fate of the team, dark forces move against their friends and allies.

Then, the Justice League of America, featuring Superman, Batman, Wonder Woman and more–and the Justice Society of America, including Hawkman, Wildcat and others, join forces in this stunning graphic novel! The JLA has discovered that several members of the Legion of Super-Heroes from the 31st century are in the present. With the help of the JSA, Superman and his team must track down all seven Legionnaires to discover why these heroes of the future have traveled back in time!

Collects Justice League of America (2006) #0-12 and Justice Society of America (2006) #6-7.
June 9, 2020. 128 pages
Eisner Award-winning author Greg Rucka and arists J.G. Jones team up for a thrilling battle between Wonder Woman and Batman!

An ancient, long-forgotten ritual bonds Diana to a young lady from Gotham City with a deeply troubled past. Worse yet, Wonder Woman is forced into the role of her teacher and protector, and soon discovers that she also must stand between her student and the earthly justice that the Dark Knight so rightly seeks.

The first time ever printed in hardcover, Wonder Woman: The Hiketeia Deluxe Edition draws themes from a Greek tragedy of duty and vengence.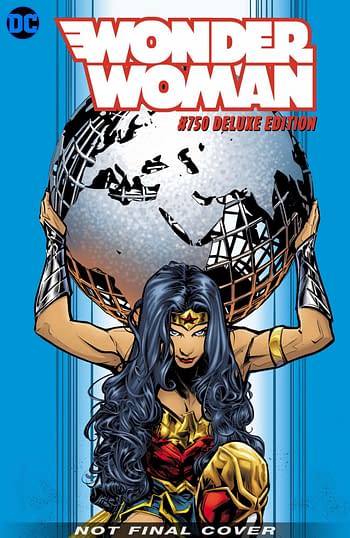 June 2, 2020, 96 pages
One of pop culture's most iconic heroes reaches a milestone in this 750th-issue celebration! Wonder Woman creators past, present, and future unite to celebrate the Princess of the Amazons in this anniversary collection.

Wonder Woman's landmark 750th issue is celebrated in an all-star collection featuring the best of the Amazon Princess! Longtime favorites and acclaimed new voices unite to give Diana, Princess of Themyscira, the anniversary volume she deserves.

In the lead story, Wonder Woman's epic "Year of the Villain" battle comes to a close, leading the way to challenges ahead. Additionally, this oversize gem tells tales from Diana's past, present, and future by some of the greatest storytellers in the business–including Colleen Doran, Mariko Tamaki, the Teen Titans: Raven team of Kami Garcia and Gabriel Picolo, and legendary Wonder Woman creators returning to the character, such as Gail Simone and Greg Rucka!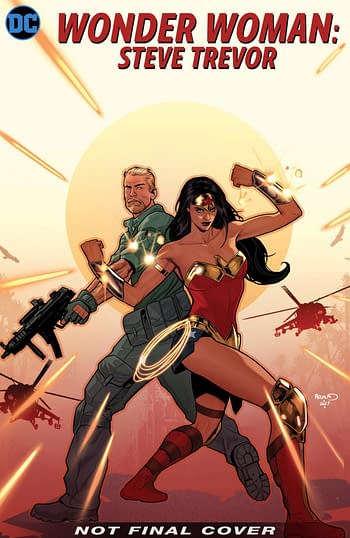 May 26, 2020, 200 pages
Wonder Woman: Steve Trevor contains stories of Steve Trevor's role and journey throughout the years!

Being a soldier means being ready for just about anything the world can throw at you, but no amount of special training can prepare a pilot for crashing on a mysterious, hidden island. Unfortunately for Steve Trevor, that's exactly how he came to be the first outsider to set foot on the Amazonian homeland of Themyscira, where he meets Princess Diana (aka Wonder Woman).

Though he has no super powers or mythical weapons of his own, Steve's strength and courage in the face of danger have proven him to be a consummate soldier and occasional spy, saving his squad and the nation more times than we can count. All the while, he's been an invaluable ally for Diana, both in her civilian life and in her super heroic duties as Wonder Woman, serving as her entry point and frequent guide through the strange and unpredictable world of humankind…and, on occasion, much, much more.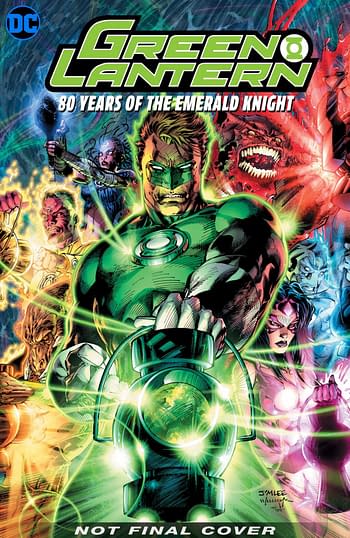 June 16, 2020 400 pages
DC celebrates the 80th anniversary of the Emerald Warrior with this new hardcover collection of the best Green Lantern tales across the decades.

This new hardcover celebrates the legacy of Green Lantern, from his beginnings as Alan Scott in 1940 to the character's rebirth in 1959 as test pilot Hal Jordan, part of a large network of Green Lanterns that serve justice across the galaxy. Alongside his fellow Green Lanterns from Earth and other planets, Hal Jordan is considered one of the bravest heroes in the DC Universe. Included in this title are some of the greatest Green Lantern tales ever, featuring stories and art by comics' top talents.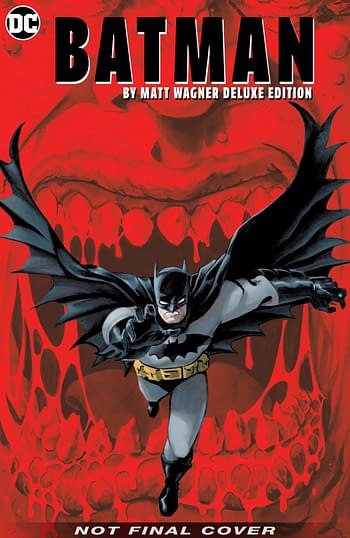 June 9, 2020 488 pages
Matt Wagner's complete collection of Batman stories in a new hardcover format!

Matt Wagner's prolific run on Batman is collected in one place for the first time ever. From a mad scientist who has created a race of giant monster men to do his bidding, to Batman encountering sinister machinations and new dimensions of wickedness as he confronts the hooded menace of the Mad Monk, there's plenty of horror and action!

Collects issues Batman #626-641 and #54 (2016), Batman and the Monster Men #1-6, Batman Black and White #3, Batman: Legends of the Dark Knight #28-30, Batman: The Mad Monk #1-6, Detective Comics #647-649, Robin II: Joker's Wild #1 and Batman: Riddler — The Riddle Factory.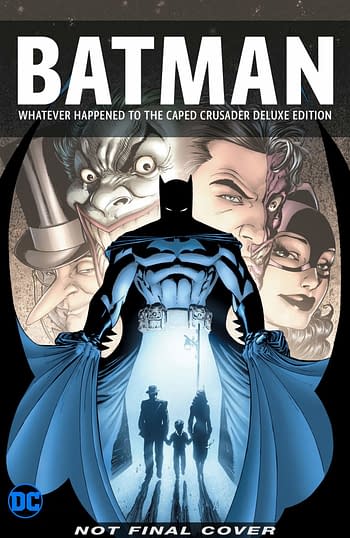 August 18, 2020
The story that truly defines the years of Batman's life.

New York Times best-selling author Neil Gaiman (THE SANDMAN) joins a murderer's row of superstar artists in lending his unique touch to the Batman mythos! Spotlighting the story "Whatever Happened to the Caped Crusader?," from BATMAN #686 and DETECTIVE COMICS #853, in which Gaiman joins artist Andy Kubert and inker Scott Williams for a story that shines a new light on the Batman mythos, this title also collects stories from SECRET ORIGINS #36, SECRET ORIGINS SPECIAL #1 and BATMAN BLACK AND WHITE #2.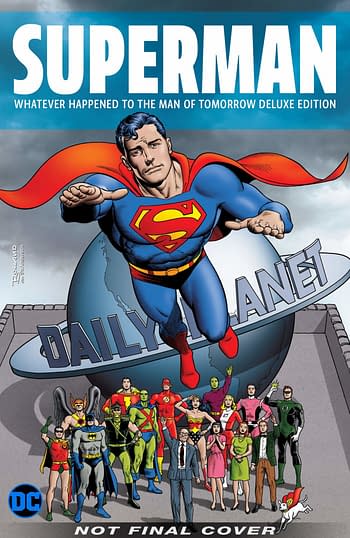 August 18, 2020, 128 pages
Alan Moore's definitive tales of the Man of Steel featuring Batman, Wonder Woman, Robin and more is offered in a Deluxe Edition hardcover for the first time.

Legendary writer Alan Moore's seminal Superman tales are collected in this Deluxe Edition hardcover in which the Man of Steel faces his greatest foes and his final battle with the combined forces of Brainiac and Lex Luthor! Also featuring the classic story "For the Man who has Everything" from Superman Annual #11 in which Batman, Robin and Wonder Woman fight the evil warlord Mongul for the fate of The Man of Steel, as illustrated by Moore's Watchmen collaborator, artist Dave Gibbons. And in a tale from DC Comics Presents #85, Superman meets Swamp Thing, a character fans have identified with Moore for over 20 years!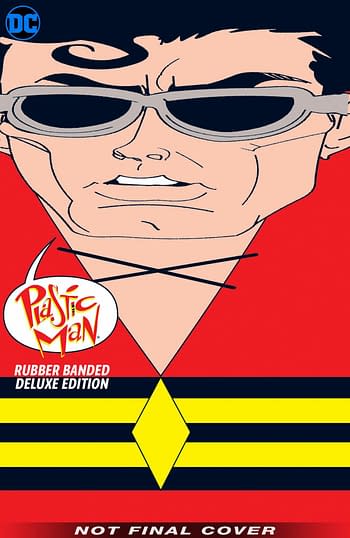 June 23, 2020 496 pages
Master cartoonist Kyle Baker writes and illustrates this update of the classic, off-the-wall 1940s super hero known as Plastic Man!

Plastic Man is back in action — with cartoonist Kyle Baker writing and drawing his adventures. In this title that collects Plastic Man's 2004 series in its entirety for the first time, Plastic Man must come to terms with his criminal past when the FBI assigns him to catch his underworld alter ego, Eel O'Brian. Can Plas clear his name? Maybe, with the help of his beautiful, ruthless new partner, FBI Agent Morgan. Or, maybe not, thanks to the completely useless help of his old crimefighting sidekick, Woozy Winks.
Collects Plastic Man #1-20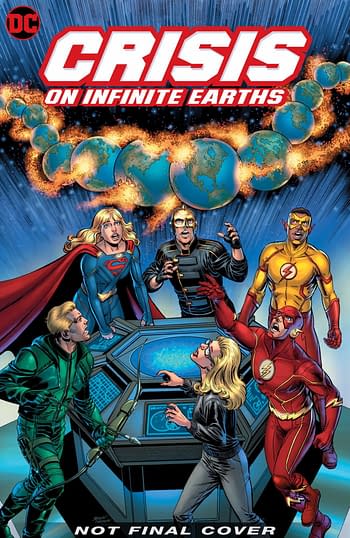 June 16, 2020 96 pages
All the greatest DC heroes from across time and space join forces as Crisis on Infinite Earths dive deeper into the myseteries of The CW's "Arrowverse"

Two-issue collection! The first verison features a 24-page main story co-written by comics icon and Crisis comic co-creator Marv Wolfman and CW producer Marc Guggenheim. Wolfman and Guggenheim also contribute an eight-page back-up story with pencils by Tom Grummett, inks by Danny Miki, colors by Chris Sotomayor and letters by Wes Abbott. The debut issue also features a full reprint of the first issue of Wolfman and Perez' Crisis on Infinite Earths #1 as well as an excerpt from issue #7 of the landmark maxiseries.

The second version, Issue #2 will also feature the main and back up stories co-written by Wolfman, Guggenheim, with art by Derenick, Scott, Andy Owens, Hi-Fi and Abbott on the main story, with Grummett, Miki, Sotomayor and Abbott on the back-up story. Reprinted content will also be included, in the form of issue #8 of Crisis on Infinite Earths, plus excerpted content from DC Universe: Legacies #6.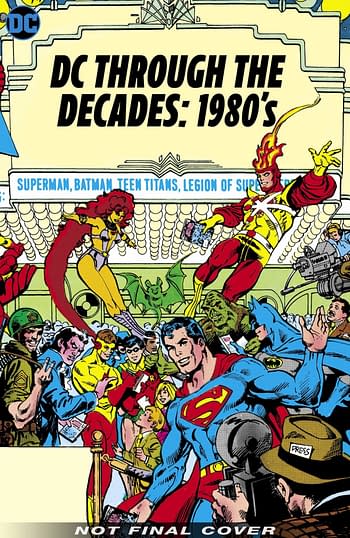 Hardcover – August 18, 2020
A "best of" collection of issues from the '80s, all curated by Paul Levitz, showcasing first appearances and seminal moments from the decade.

The '80's were a rad time for comic books. DC was killing it with groundbreaking titles like Crisis on Infinite Earths, The Man of Steel, Batman: The Dark Knight Returns and the most iconic graphic novel of all time, Watchmen. Paul Levitz helps curate this radical collection. Paul has has been part of the DC family for over 45 years and was at the helm of DC in the '80s. He helped the comics industry transition from a newsstand-based industry for kids to the talent-driven, story-focused entertainment industry it is today.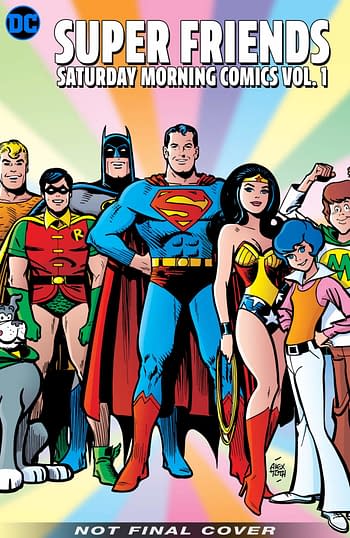 June 9, 2020, 512 pages
Inspired by the hit animated TV series, these 1970s tales are collected in a new volume of stories starring Batman, Superman, Wonder Woman and the rest of the Justice League of America.

From the Hall of Justice come these tales of the Justice League of America, inspired by their hit 1970s animated TV series. In these 1970s tales, the entire Justice League of America assembles to battle evil in the form of Queen Hippolyte, the Riddler, the Ocean Monster and many more. These tales are written by DC editor and historian E. Nelson Bridwell with art by classic DC artist Ramona Fradon, best known for her work on AQUAMAN and METAMORPHO.

Collects Super Friends #1-26, Aquateers Meet the Super Friends #1 and Limited Collectors' Edition #C41.
Enjoyed this article? Share it!