Posted in: Comics | Tagged: alberto jimenez alberquerque, charles soule, Comics, letter 44, oni, sdcc
---
San Diego Debut: Letter 44 By Charles Soule And Alberto Jimenez Alberquerque From Oni
Title: Letter 44
Creator: Charles Soule and Alberto Jimenez Alberquerque
Publisher: Oni
Pitch: The debut of the new ongoing series by hot writer Charles Soule (Swamp Thing, Thunderbolts)! 150 million miles from Earth, a group of intrepid astronauts have ventured forth to greet an extraterrestrial force, but are they friend or foe? In the cold vacuum of space, it's mankind's most thrilling adventure, and on Earth, it's the American government's most closely held secret. If that doesn't sound like a recipe for a thrilling comic, we'll eat our space helmets! Charles Soule and Alberto Jiménez Alburquerque's new full-color series doesn't officially hit stands until October, but eager fans can get an advance look with this exclusive black and white edition.
What Charles tells me: "The letter referred to in the title is the one left on the desk of an incoming US President by his predecessor. It's 24 meets 2001, more or less, and it's my first attempt at (and opportunity to do) a truly long-form serialized story. It's as big conceptually as anything I've ever done, and it's pretty fantastic that Oni's giving it such a nice bow at the Big Show. I'll be signing copies at the Oni booth, and I'll be talking about it more at the Oni panel on Friday morning from 11-12 AM.
Booth: 1833
Price: $10
What else is at the booth?: The Mysterious Strangers #1 and #2 Oni Press Exclusive Set by Chris Roberson and Scott Kowalchuk with interlocking covers by the Allreds for $30, Diesel Sweeties: I'm a Rocker, I Rock Out HC by R Stevens for $40, Sam Kieth print for $15, Wars In Toyland HC by Joe Harris and Adam Pollina for $20, Capote in Kansas – Special Edition Hardcover by Ande Parks and Chris Samnee's $20 – Ande Parks and superstar artist Chris Samnee's Ted Naifeh's Courtney Crumrin Barrettes for $8, Scott Pilgrim Collector's Edition Vol 2 and 3 for $100 each
---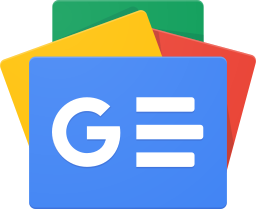 Stay up-to-date and support the site by following Bleeding Cool on Google News today!