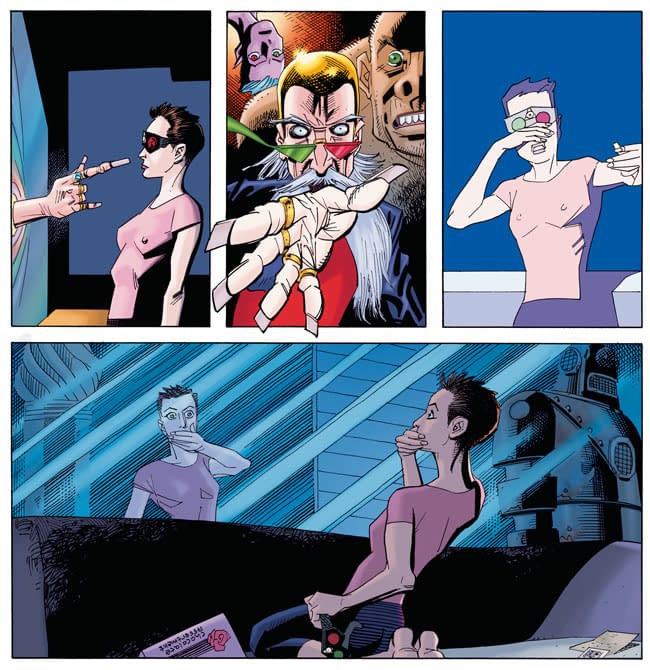 League Of Extraordinary Gentlemen: Century 2009 is coming.
You can read a preview of the comic here... although the image above is new. Which appears to show Prospero reaching out to Orlando from his red/blue glasses 3D Blazing World, with Hyde and Peter Pan, as seen in The Black Dossier.
And you can get both the newly-distributed-in-the-UK LOEG: Black Dossier and all three of the Century volumes signed at Gosh Comics in London , where Alan Moore and Kevil O'Neill will be in attendance.
Saturday June 23rd. It will also be the launch day for LOEG: Century 2009, so you also be the first to get a copy.
More to come on this, I fancy.
Enjoyed this article? Share it!