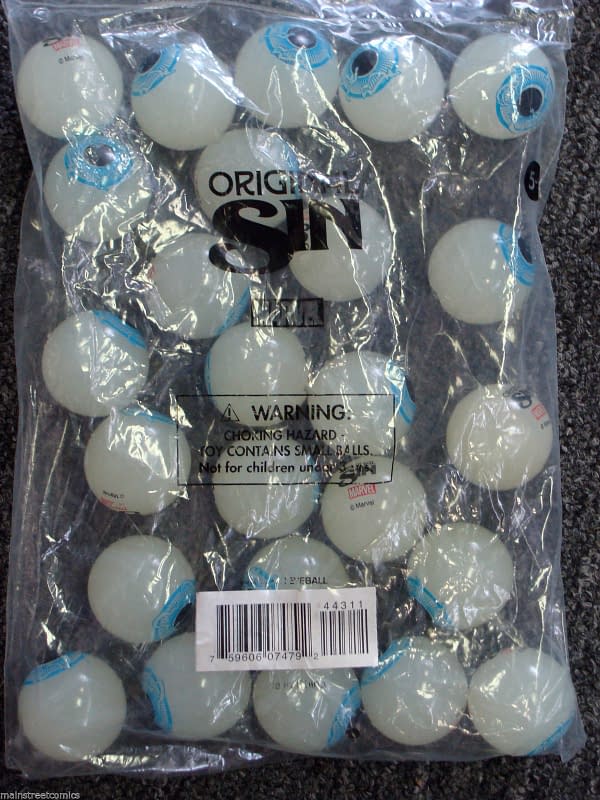 To launch the Original Sin comic from Marvel Comics last month, Marvel made bags of "eyeballs" available to retailers to give away with the comics, to coincide with the plot of The Watcher being killed and his eyeballs taken by unknown forces.
I know, lovely. Well, The Watcher had two eyeballs, remember…
As seen at the Diamond Retailer Summit in Las Vegas, Marvel will be offering a second Original Sin eyeball to give away with issue 7, still glow in the dark, but a different colour…
Photos courtesy of Dennis Barger of Wonderworld Comics, Detroit.
Enjoyed this article? Share it!