A Western Comic From Rick Remender And Tony Moore… Sometime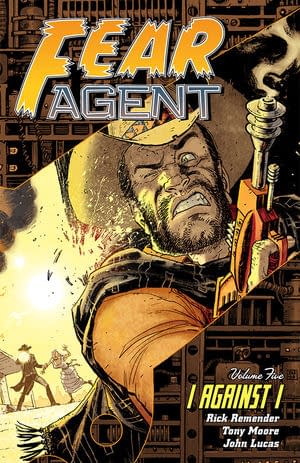 A reader writes;
First off, I'm a big fan of Bleeding Cool. You guys have one of the few sites I constantly check every day. This is the first time I've seen or heard something like this in person, so I apologize if this isn't considered a story.

A couple of weeks ago my wife and I were at C2E2. We were making our rounds in Artist Alley (getting signatures, commissions, and meeting creators) when we found Rick Remender. He was an absolute sweetheart and went above just a quick signature (he did a sketch of Heath Huston in my Fear Agent omnibus!). While we were talking I asked if he and Tony would be collaborating anytime soon. He looked up from the sketch and with a grin on his face he told us "We're thinking Western". When we met Tony Moore he more or less confirmed with a coy smile and a "Possibly".
A quick check with Tony Moore gave Bleeding Cool an "I do not deny the validity of this man's testimony, but we've each got some new stuff in the pipes for the less-distant future" response, which Rick Remender concurred with.
So, you know, yee haah, just not quite yet.