Absolute Carnage #1 Will Cost $7.99, #2 Will Be $4.99
The dust from War of the Realms will have barely settled by this August, but Marvel is wasting no time in launching the next super-mega-crossover event: Donny Cates and Ryan Stegman's Absolute Carnage. We've already heard all about the tie-ins that will be emptying your wallet this Summer, but it turns out you may need to set aside some extra cash just to buy the main 4-issue series.
According to Marvel's August solicitations, Absolute Carnage #1 will carry a $7.99 cover price for 72 pages. But if you thought you'd get a reprieve after that, you're wrong, as the second issue, and presumably the rest, will be 40 pages for $4.99. $23 for four issues? The entire fourteen-issue Maximum Carnage event cost less than $25 back in the day.
Check out the solicits below and start saving now, true believers!
ABSOLUTE CARNAGE #1 (of 4)
DONNY CATES (W) • RYAN STEGMAN (A/C)
Variant Cover by ARTGERM (Virgin Version Also Available)
Action Figure Variant Cover by JOHN TYLER CHRISTOPHER
Variant Cover by RON LIM
Variant Cover by NICK BRADSHAW
Codex Variant Cover by ADI GRANOV
Connecting Variant Cover by TBA
Cult of Carnage Variant Cover by GABRIELLE DELL'OTTO
Hidden Gem Variant Cover by MARK BAGLEY
Party Variant Cover by MIKE DEODATO (B&W Version Also Available)
Premiere Variant Cover by RYAN STEGMAN
Young Guns Variant Cover by AARON KUDER
Blank Variant Cover Also Available
After turning Venom's world upside down a year ago, DONNY CATES and RYAN STEGMAN are about to put the Sinister Symbiote through hell again, only this time CARNAGE has come calling, and everyone who's ever worn a symbiote is dead in his sights! He's skirted the periphery of the Marvel Universe for months, but Cletus Kasady at last stands poised to make his grand return to New York in a blistering 60-PAGE story… and he wants to paint the town red!
72 PGS./Rated T+ …$7.99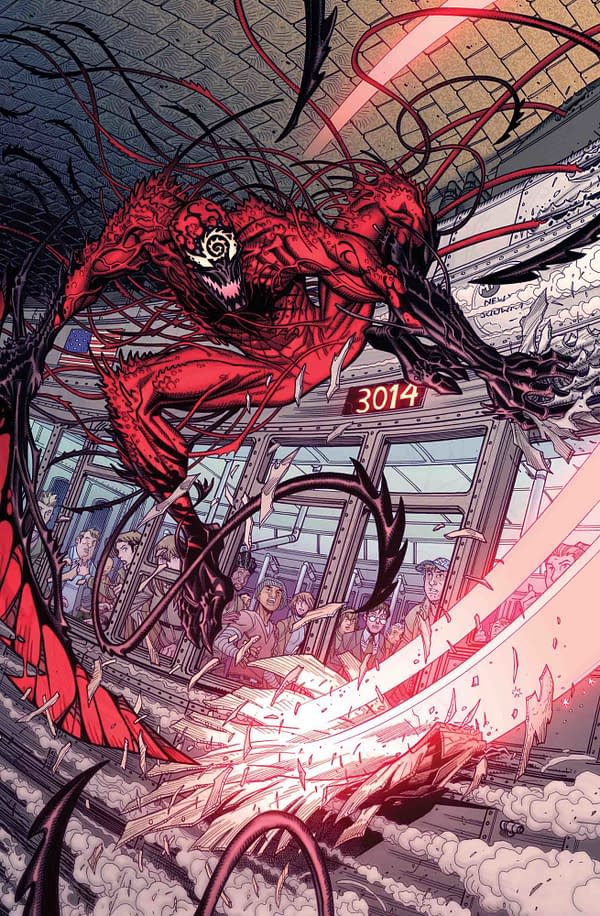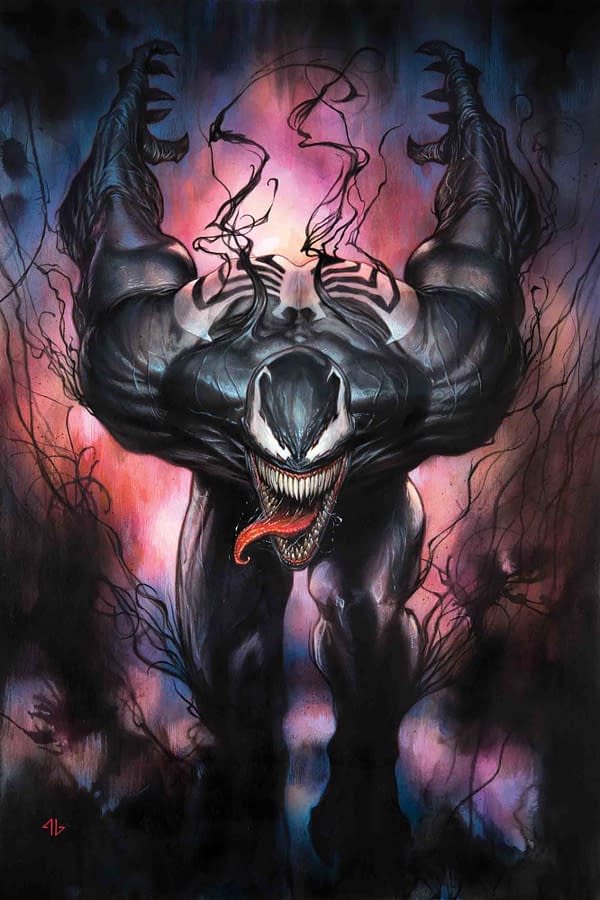 ABSOLUTE CARNAGE #2 (of 4)
DONNY CATES (W) • RYAN STEGMAN (A/C)
Action Figure Variant Cover by JOHN TYLER CHRISTOPHER
Variant Cover by RON LIM
Codex Variant Cover by MARCOS MARTIN
Connecting Variant Cover by TBA
Cult of Carnage Variant Cover by KRIS ANKA
Young Guns Variant Cover by MARCO CHECCHETTO
• After the terrifying conclusion of ABSOLUTE CARNAGE #1, a new player is on the board, and it's NOT who you'd expect!
• Barely able to escape with their lives, SPIDER-MAN and VENOM have no choice but to drag a slew of other heroes into Carnage's crosshairs.
• Worse yet, Carnage's rampage through New York City claims an unexpected piece of collateral damage…and there's NOTHING Venom or anyone can do to stop it!
40 PGS./Rated T+ …$4.99