Absolute Carnage Tie-Ins and Tattoos Announced – Deadpool, Scream, Miles Morales, Donny Cates Video
It's a busy show at the Diamond Retailer Summit in Las Vega you've been hearing about and following all weekend long on Bleeding Cool. Donny Cates was too busy popping the question at Megacon but he was able to send a message to retailers in Vegas about the upcoming Absolute Carnage event from Marvel for the Venom and Spider books. And that Marvel Comics will be giving away versions of Donny's own tattoos as promotional novelty items alongside the release in August of Absolute Carnage #1
And there was lots more to show off – the titles in June and July that will see Absolute Carnage popping by in the final pages, as we had with Where's Wolverine a couple of years ago… trying to get the remnants of symbiotes left in everyone who has been a host. Announced at the Diamond Retail Summit in Las Vegas, check out the rest of our coverage with this tag. And courtesy of Dennis Barger of Wonderworld Comics, Michigan.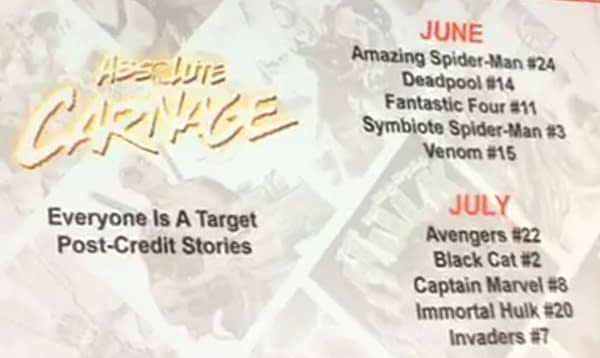 A look at how Venom is tying in, protecting Eddie Brock's newly identified son…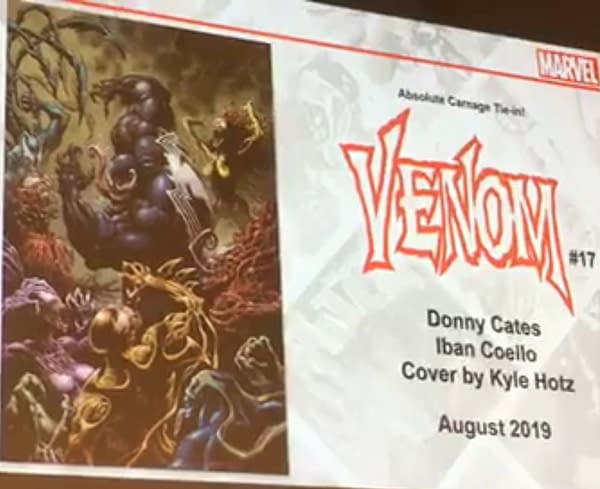 And giving us a bunch of one-shots. Absolute Carnage Vs Deadpool #1 by Frank Tieri, and Marcello Ferreira, with Deadpool committing himself to Ravencroft mental healthcare institute to sort himself out. And not quite getting what he was after…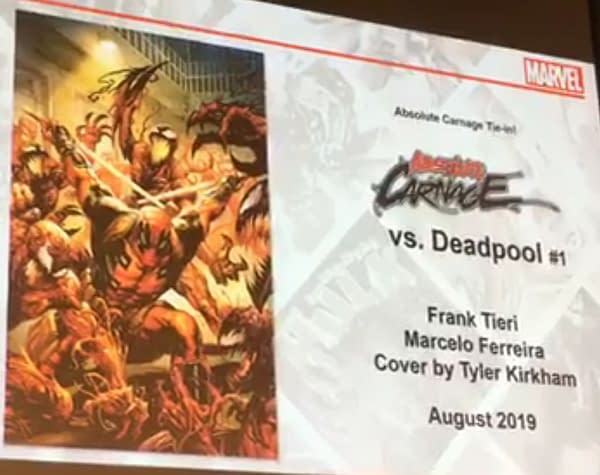 Absolute Carnage: Lethal Protectors #1 by Frank Tieri, and Alberto Jimenez Albuquerque reusing characters from Maximum Carnage.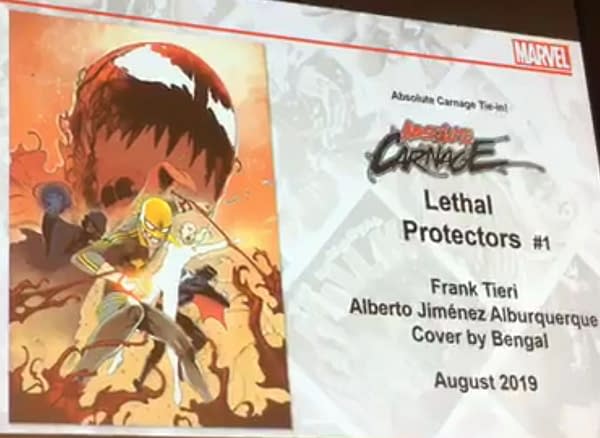 Absolute Carnage: Miles Morales #1 by Saladin Ahmed and Federico Vincentini has Miles caught between Scorpion Mac Gargan and Carnage and his followers.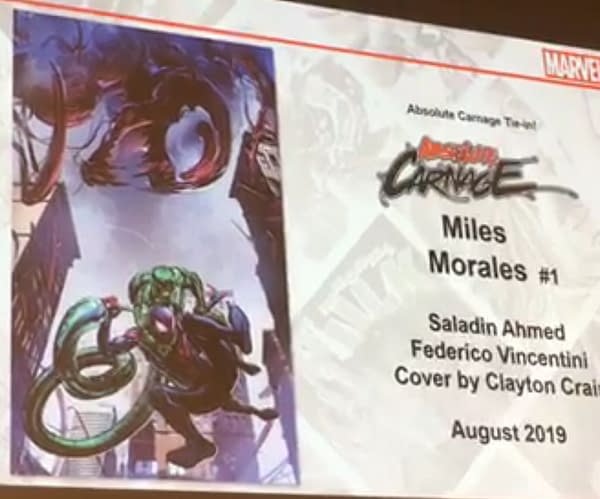 Absolute Carnage Scream #1 by Cullen Bunn and Gerado Sandoval, who has been trying to avoid symbiotes. And fails.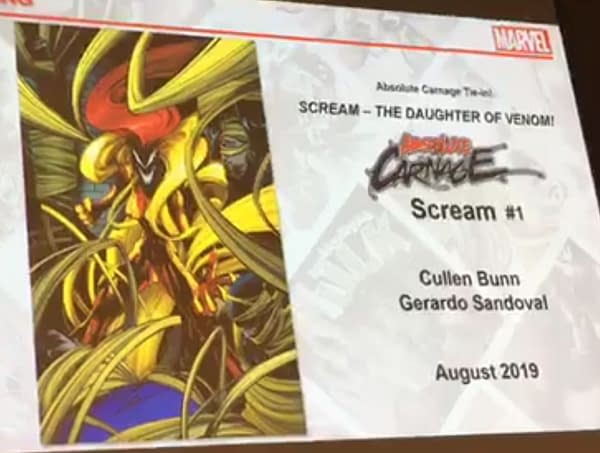 Absolute Carnage: Separation Anxiety #1 by Clay Chapman and Brian Level. With the light symbiotes hearing the siren song of Knull courtesy of Carnage…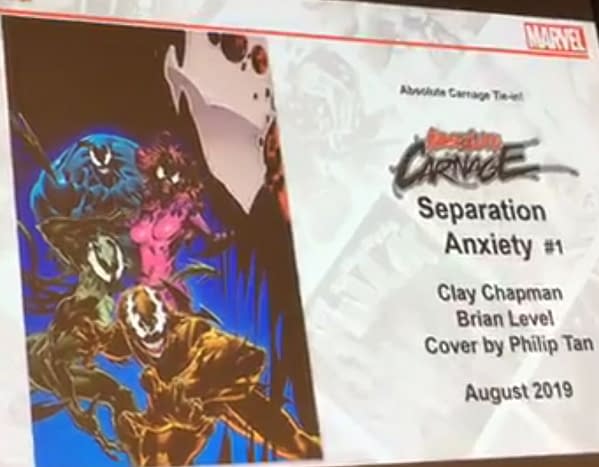 And a second issue of Absolute Carnage for August as well… as Spider-Man and Venom have to alert the rest of the Marvel Universe as to the threat of Absolute Carnage… oh and an unexpected death in the Marvel family. Place your bets now…