New Acetate Covers For Red Hood: Outlaw #40 as Superman #17 Drops Year Of The Villain
Red Hood: Outlaw #40, possibly trying to avoid a similar situation to Supergirl #33 and Superman #14 (if you believe the official DC Comics explanation, which we totally don't) has announced a cover change, as the DC November acetate covers approach Final Order Cut-Off date.
These are the new covers, with a new reveal by V Ken Marion.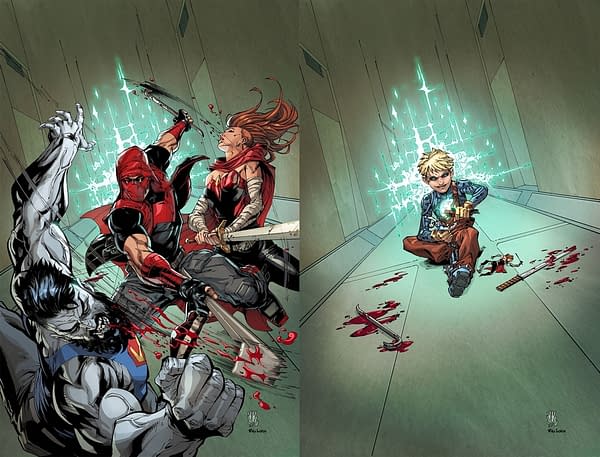 As opposed to this cover by Guillem March.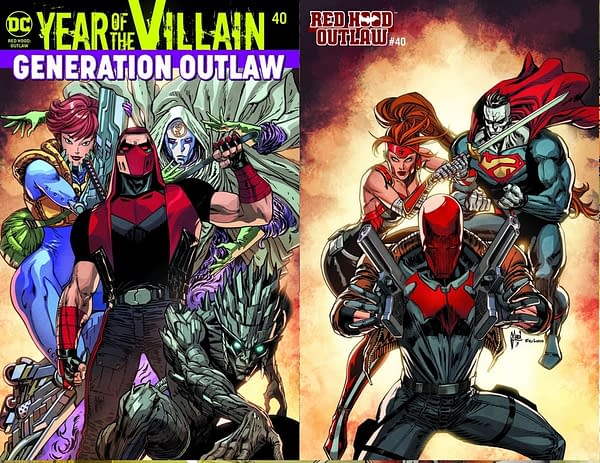 Looks like the new teen superheroes from the recent issue are no longer on the cover – no longer on the insides as well?
RED HOOD OUTLAW #40
(W) Scott Lobdell (A) David Messina (CA) V Kenneth Marion
After their first mission in the field, all the Outlaws want is to head back to the Block for some R&R. Unfortunately, no sooner do they get home than they find themselves under assault from Shay Veritas' clones! It's like Night of the Living Duplicates in there, and Red Hood is nowhere to be found. Is he teaching them a dangerous (but hopefully valuable) lesson with his absence, or is he dealing with something even bigger and more terrifying?In Shops: Nov 13, 2019
Final Orders Due: Sep 09, 2019
SRP: $3.99
While this acetate reveal cover from Superman #17, with Superman's Enemy Lois Lane, by Ivan Reis and Joe Prado is being removed entirely. No acetate replacement, just a standard yet-to-be-seen new cover by the pair, and it is losing its Year of the Villain: Hostile Takeover branding a well.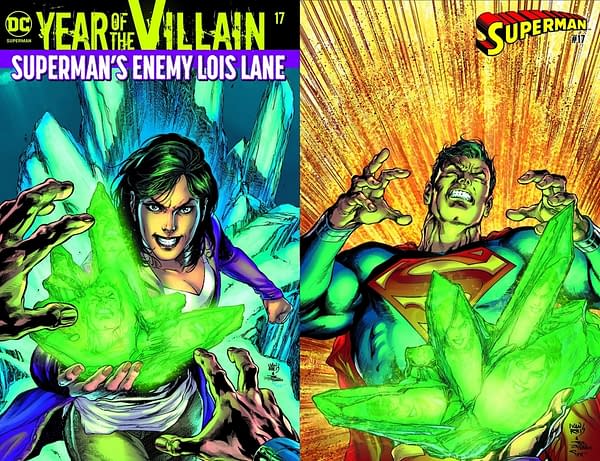 SUPERMAN #17
(W) Brian Michael Bendis (A) Kevin Maguire, Sean Parsons (CA) Ivan Reis, Joe Prado
Superman's new Fortress of Solitude sits in the most remote corner of the Bermuda Triangle. Constructed using Kryptonian technology far beyond anything our world knows, filled with intergalactic, pan-dimensional secrets from all over the Multiverse…how could it possibly be missing?In Shops: Nov 13, 2019
Final Orders Due: Oct 21, 2019
SRP: $3.99