AfterShock Comics Launches Stronghold. Oberon and a Hit Lunch Special in February 2019 Solicits
From AfterShock Comics coming in February 2019…
STRONGHOLD #1 / $3.99 / 32 pages / Full Color / ON SALE 2.20.2019
Writer: Phil Hester
Artist: Ryan Kelly
Colorist: Dee Cunniffe
Letterer: Simon Bowland
Cover A: Ryan Kelly
Incentive 1:10 Cover: Tyler Walpole
Our planet is actually a prison designed to both trap and shelter an amnesiac alien entity of incalculable power. Now known as Michael Grey, this cosmic angel of destruction currently believes himself to be an ordinary, midwestern insurance underwriter, who belongs to a global secret society dedicated to making sure he never discovers the truth about his past.
To make matters worse, our hero has fallen in love with Michael Grey. And for their love to be born, Earth must die.
Phil Hester (The Coffin, Deathstroke, The Darkness, SHIPWRECK) and Ryan Kelly (Lucifer, Saucer Country) weave a tale of cosmic horror, high adventure and tragic romance unlike anything else in comics.
OBERON #1 / $3.99 / 32 pages / Full Color / ON SALE 2.06.2019
Writer: Ryan Parrott
Artist: Milos Slavkovic
Letterer: Charles Pritchett
Cover A: Milos Slavkovic
Incentive 1:10 Cover: Marco Rudy
Betrayed by his people and exiled to Earth, Lord Oberon, the former king of the fairies, seeks out an innocent prophesied child in order to manipulate her into becoming his ultimate weapon so that he can reclaim his rightful throne.
From writer Ryan Parrot (VOLITION) and artist Milos Slavkovic, OBERON is a new supernatural adventure proving once and for all that fairies should never be trusted.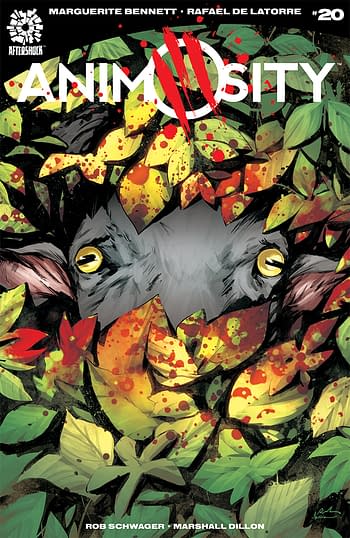 ANIMOSITY #20 / $3.99 / 32 pages / Full Color / ON SALE 2.20.2019
Writer: Marguerite Bennett
Artist: Rafael De Latorre with Ornella Savarese
Colorist: Rob Schwager
Letters: Marshall Dillon
Cover: Rafael De Latorre w/ Marcelo Maiolo
The Animals awoke. What woke with them?
From creator/writer Marguerite Bennett (INSEXTS, DC Comics Bombshells, Batwoman) with artwork by Rafael De Latorre (SUPERZERO).
"…beautiful, frightening, thought-provoking…It's the rare comic that will stick in your head and be making you think long after you've stopped reading it." — Teresa Jusino, The Mary Sue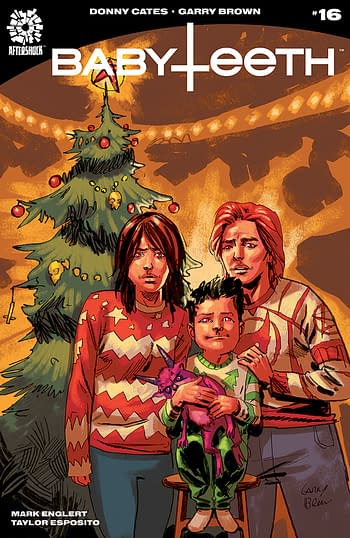 BABYTEETH #16 / $3.99 / 32 pages / Full Color / ON SALE 2.27.2019
Writer: Donny Cates
Artist: Garry Brown
Colorist: Mark Englert
Letterer: Taylor Esposito
Cover Artists: Garry Brown
2 Corinthians 11:14
"And no wonder, for even Satan disguises himself as an angel of light."
From Donny Cates, the writer of Venom, Paybacks, Redneck and the breakout hit God Country, comes this pulse-pounding series with art from THE REVISIONIST's Garry Brown!
"Seriously guys, just go buy this comic. Buy it every month because BABYTEETH is consistently one of the best comics out there." – James Ferguson, Horror Talk
THE LOLLIPOP KIDS #5 / $3.99 / 32 pages / Full Color / On Sale 2.20.2019
Writers: Adam and Aidan Glass
Artist: Diego Yapur
Colorist: DC Alonso
Letterer: Sal Cipriano
Cover by Robert Hack
Short on time and experience Nick has no choice but to battle the monsters head on and save not only the city but the Lollipop Kids, too. Nick is the last man standing between the end of the world as we know it and being the hero he never asked to be. Can he succeed? Nick has an ace up his sleeve that might be just what he needs to win the day. His DYSLEXIA.
Brought to life by Adam Glass (ROUGH RIDERS, THE NORMALS, Teen Titans) and Aidan Glass, with art from Diego Yapur (The Night Projectionist, Priest: Purgatory), THE LOLLIPOP KIDS is an epic tale of the nightmares that haunt Central Park after dark…
"…a great read…and it looks fantastic. Very recommended." – Chris Beveridge, The Fandom Post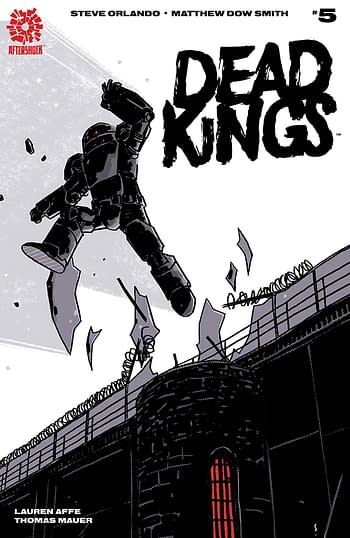 DEAD KINGS #5 / $3.99 / 32 pages / Full Color / On Sale 2.27.2019
Writer: Steve Orlando
Artist: Matthew Dow Smith
Colorist: Lauren Affe
Letterer: Thomas Mauer
Cover: Matthew Dow Smith
AN EXPLOSIVE FINALE IN THE ASHES OF A FALLEN EMPIRE!
The wreck of the Rus Empire is a violent, rusted sprawl cut across an aging continent. The Oprichnik Secret Police hold a fragile order in place by removing all the socially dissident from society…these are the Chorts, the scapegoated devils of the new word…and they deserve freedom. DEAD KINGS brings it to them.
On the border of a dried up Black Sea, Sasha Vasnetsov and Maria Kamenaya have brought war to Barracks 33 to free Sasha's brother Gena. As the barbed wire fences fall, a family reunites in the furnace of rebellion – they may free thousands, but is it too late to save their brotherhood?
Steve Orlando (Wonder Woman, Shadow/Batman, Midnighter, CRUDE) and Matthew Dow Smith (October Girl, Suicide Squad, X-Files) keep punching with captured hearts and torn fists in this post-POST apocalyptic tale.
"Russian folklore meets Blade Runner…" – Darryn Bonthuys, Critical Hit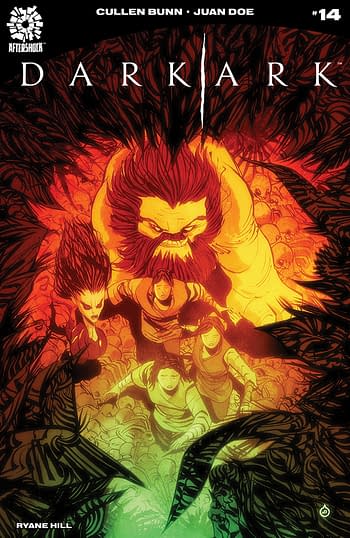 DARK ARK #14 / $3.99 / 32 pages / Full Color / ON SALE 2.13.2019
Writer: Cullen Bunn
Artist: Juan Doe
Letterer: Ryane Hill
Cover: Juan Doe
The monsters of Shrae's Ark are being hunted for sport. With Shrae missing, Khalee, Janris, Orrin and a small cadre of monsters set out to stop the hunters from killing them off one by one. But these monsters have never trusted each other, and the dangers they face may push their uneasy alliance beyond its limits.
From writer Cullen Bunn (UNHOLY GRAIL, X-Men Blue, Deadpool, Venom) and artist Juan Doe (ANIMOSITY: THE RISE, AMERICAN MONSTER, WORLD READER) comes a sinister tale of biblical proportions!
"This series continues to surprise and amaze around every corner…" — Sean Nickerson, Adventures in Poor Taste!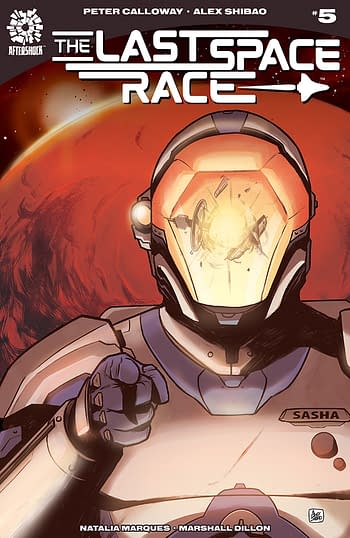 THE LAST SPACE RACE #5 / $3.99 / 32 pages / Full Color / On Sale 2.27.2019
Writer: Peter Calloway
Artist: Alex Shibao
Colorist: Natalia Marques
Letterer: Marshall Dillon
Cover: Alex Shibao w/ Natalia Marques
Disaster!
With the success of the saboteur, the ship meant to fly to the mysterious, alien vessel is minutes away from destruction. Will Sasha and Roger be able to save it before everyone on board is killed? Or will they burn up in Earth's atmosphere? Find out what happens in the exciting, action packed conclusion of the first arc of THE LAST SPACE RACE!
Written by Peter Calloway (TV's Legion, Cloak & Dagger, American Gods) and drawn by Alex Shibao (Independence Day), THE LAST SPACE RACE is an imaginative investigation into wonder, hope and humankind's grandest purpose — a truly original story AfterShock couldn't be more fired up to tell.
BETROTHED, vol 1: TPB / $14.99 / Full Color / 128 pages / ON SALE 2.06.2019
Writer: Sean Lewis
Artist: Steve Uy
Letterer: Simon Bowland
Cover: Steve Uy
Welcome to the World of Betrothed! Kieron and Tamara are both seniors at the same high school. They've never paid much attention to each other, even though they're the only kids at school who are orphans. On the eve of their eighteenth birthdays, they discover a lifelong secret: in a dimension far away, they are each the leader of an army that is at war with the other. What's more, they're to be either Betrothed or Fight to the Death!
From writer Sean Lewis (The Few) and artist Steve Uy (Uncanny X-Men, Avengers Initiative, Grumpy Cat) comes a Romeo and Juliet story for the next generation. Collecting the entire series, issues #1-5.
"…an excellent read, and I definitely recommend it for fans of Saga, which is pretty high praise indeed." – Brett Monro, We Talk Podcasts
HOT LUNCH SPECIAL, vol 1: TPB / $14.99 / Full Color / 120 pages / ON SALE 2.13.2019
Writer: Eliot Rahal
Artist: Jorge Fornes
Letterer: Taylor Esposito
Cover: Jorge Fornes
IS BLOOD THICKER THAN SANDWICHES?
The Khourys are a classic immigrant success story: a Lebanese family who carved their slice of the American Dream by becoming the largest distributors of vending machine sandwiches in the upper northern Midwest.
Unfortunately, the Khourys' gains have been ill-gotten, and a branch of the Chicago Irish Mob has come back to collect a past debt. Fealty is demanded, shots are fired and long-hidden family secrets are fully revealed. Now Dorothy Khoury, the daughter of the family patriarch, is forced to unite her splintered bloodline and fight back.
Written by Eliot Rahal (Cult Classic, The Paybacks and Quantum & Woody) with art by Jorge Fornes (Amazing X-Men, Wolverine, Magnus), Hot Lunch Special is a midwestern noir series about family, food and the fight for survival. Volume 1 collects the entire Khoury saga, issues 1-5.
"…scratches that itch for a real-world crime drama that places it's focus on family dynamics and respect for the immigrant experience. I can't say enough about the work from Jorge Fornes…Rahal and Fornes gives us a winner…" – Dan Malmon, Crimespree Magazine
---
---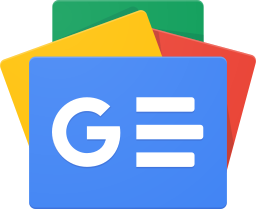 Stay up-to-date and support the site by following Bleeding Cool on Google News today!