Alan Davis Launches Tarot From Marvel Comics in January 2020
I've always enjoyed Alan Davis' writing. Whether on Excalibur, Wolverine or ClanDestine, he's shown real writing chops, albeit ones that rarely get exercised, outside of the storytelling skills of his exceptional artwork. Well, in January, along with a bunch of new launch titles, he will have a chance to show off.
Because today, Marvel released its special edition of The Pull List video, as well as mentioning NYCC reveals we got news of Tarot, an Avengers/Defenders comic book series written by Alan Davis and drawn by Paul Renaud. Here's the solicit.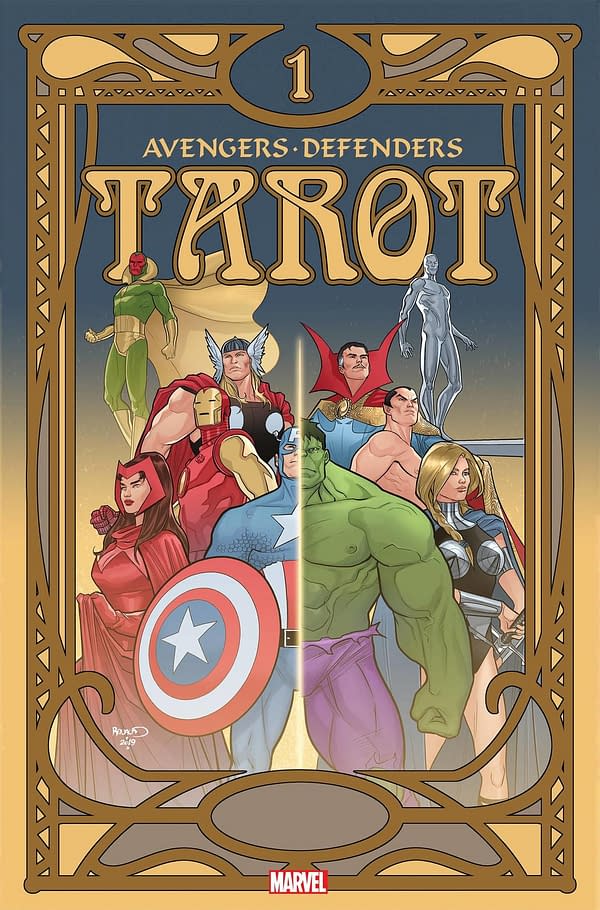 TAROT #1

Written by ALAN DAVIS

Art and Cover by PAUL RENAUD

An all-new epic adventure teaming the classic Earth's Mightiest Heroes with Marvel's premiere Non-Team by Alan Davis and Paul Renaud!

A strange and impossible lost memory from his days in World War II draws Namor the Sub-Mariner to his one-time compatriot Captain America—but the two heroes and their respective allies find themselves pulled into a labyrinth of pain, destruction and madness courtesy of the Infernal Ichor of Ish'lzog!
And here's that Pull List video