Doctor Who: The Thirteenth Doctor #1 will be published in November, just in time for the show's 55th anniversary. Written by
Jody Houser, with art from Rachael Stott and Enrica Eren Angiolini and published by Titan Comics, it's coming with a lot of variant covers to choose from.
There are thirteen regular artists…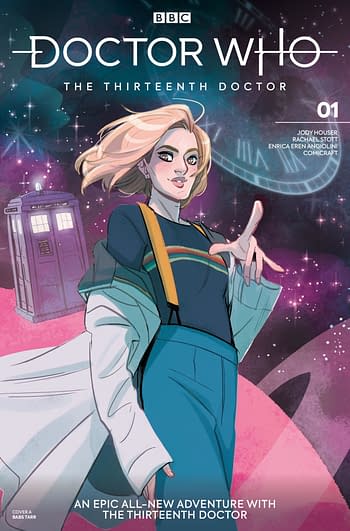 COVER A: REGULAR COVER: BABS TARR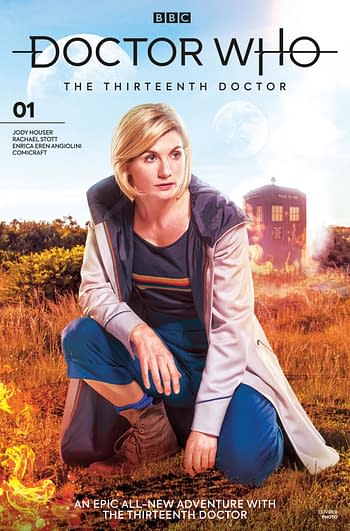 COVER B: PHOTO

COVER C: ALICE X. ZHANG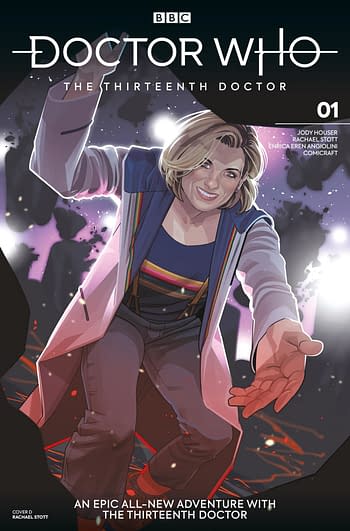 COVER D: RACHAEL STOTT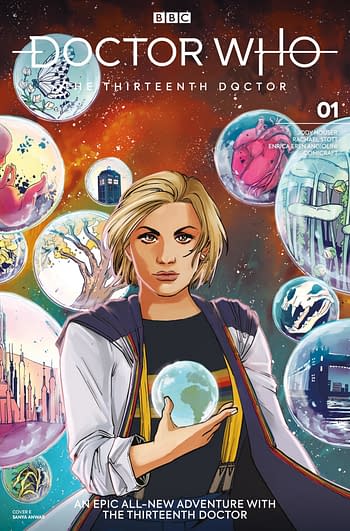 COVER E: SANYA ANWAR

COVER F: PAULINA GANUCHEAU

COVER G: SARAH GRALEY

COVER H: ARIELA KRISTANTINA & JESSICA KHOLINNE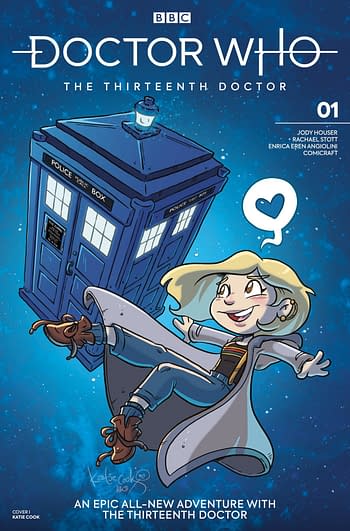 COVER I: KATIE COOK

COVER J: DOCTOR PUPPET

COVER K: ATHENA STAMOS COSPLAY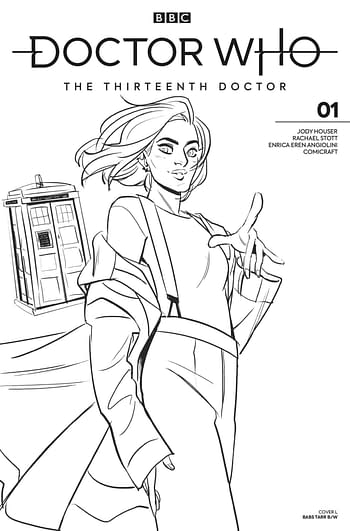 COVER L: BABS TARR B&W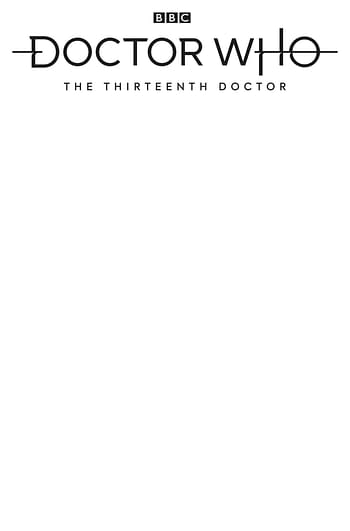 COVER M: BLANK SKETCH
Retailer variants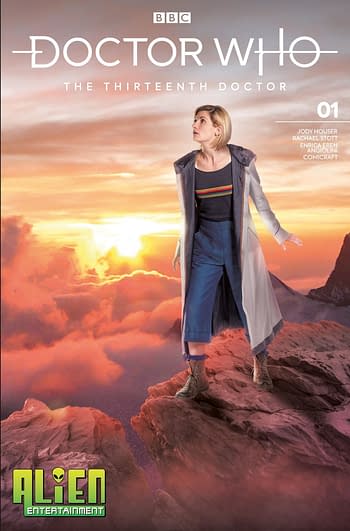 Cover: Alien Entertainment Photo variant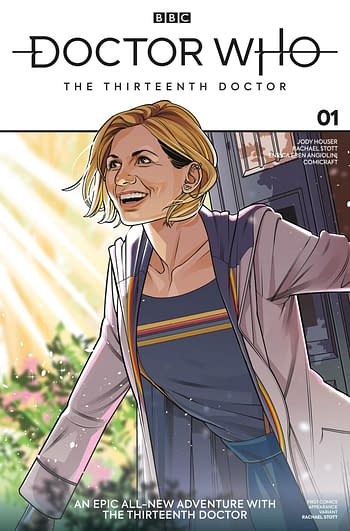 Cover: BBC Shop variant by Rachael Stott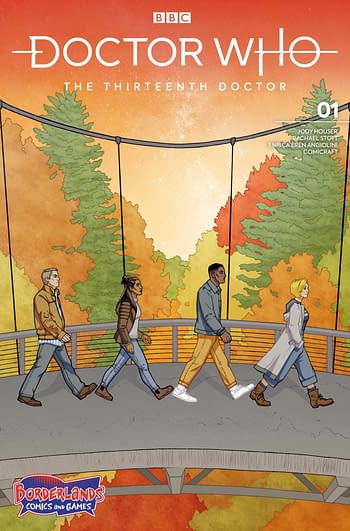 Cover: Borderlands by Bridgit Connell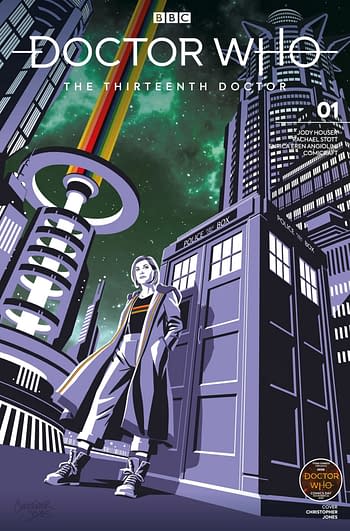 Cover: DWCD by Christopher Jones

Cover: Gallifreyan High Council of Retailers by Rachael Stott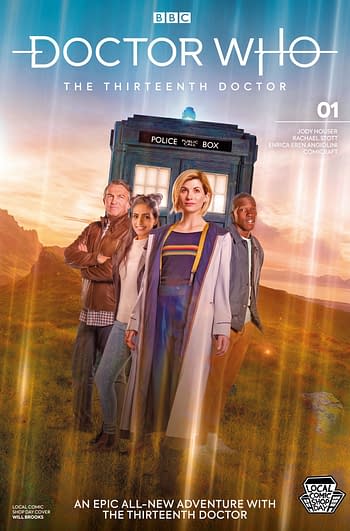 Cover: Local Comic Shop Day by Will Brooks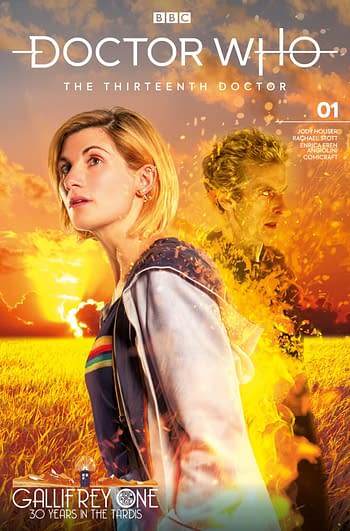 Cover: Show Masters Photo variant

Cover: Space Cadets by Andrew Leung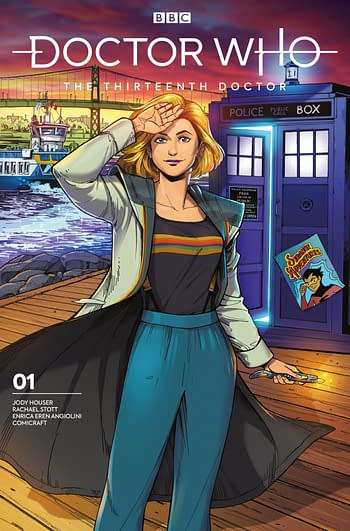 Cover: Strange Adventures by Danica Brine & Andy Cotnam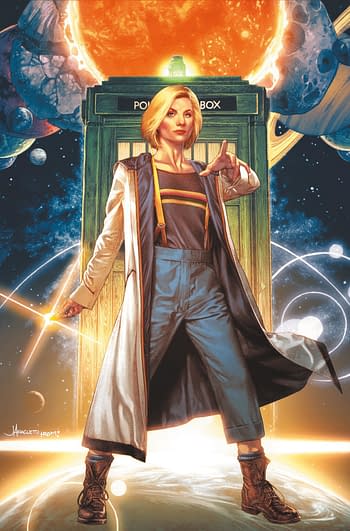 Cover: Unknown Comics Virgin Variant by Jay Anacleto

Cover: Unknown Comics by Jay Anacleto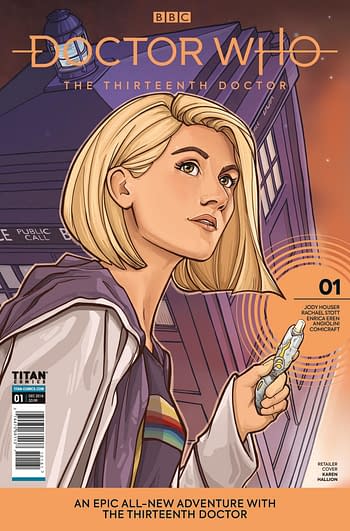 Cover: Newbury Comics variant by Karen Hallion
Enjoyed this article? Share it!