This morning, Bleeding Cool looked at the identities of a couple of figures in Marvel's Incoming #1, out today. Bel-Dann and Raksor. Whose early appearances are currently burning up on eBay. Look at that, 99 cents. A lot of the fuss concerns a series of numbers being translated using a cypher code. And Mr Fantastic (and Arno Stark) eventually work it out.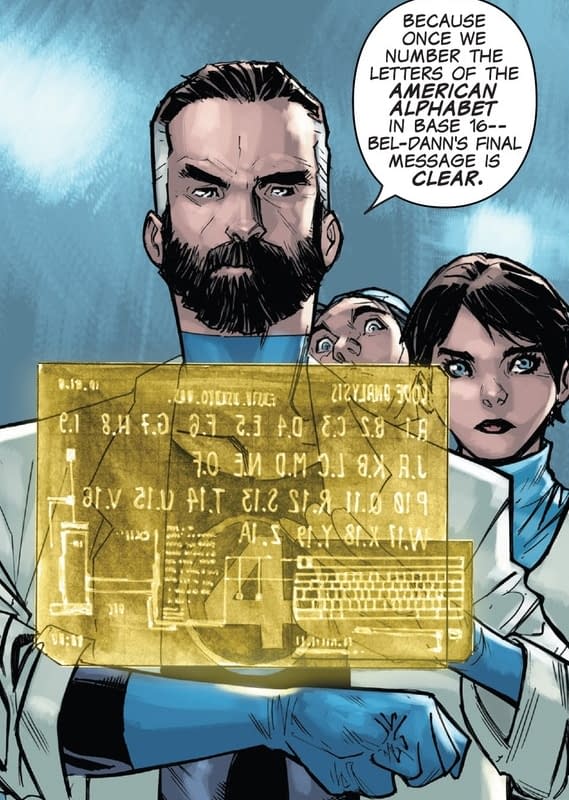 But that cypher can also be applied to another code written in Incoming #1, by Raksor for Bel-Dann. Who are totally a couple in this comic book now.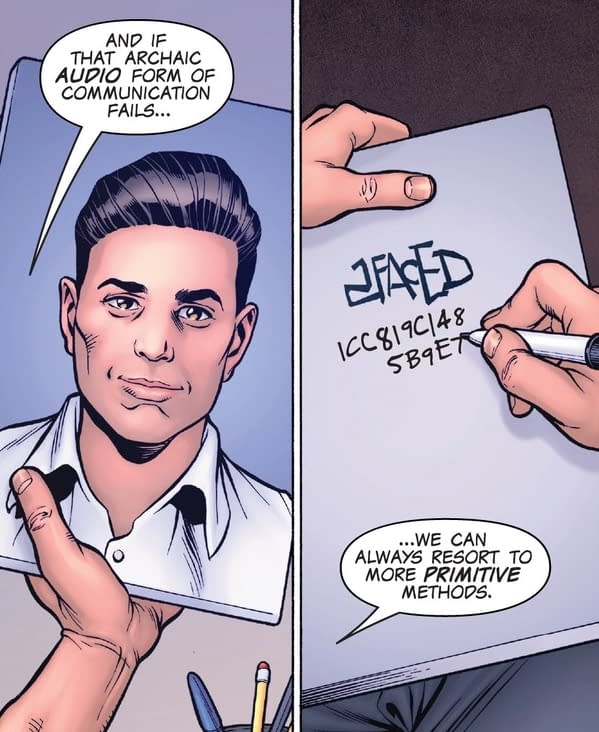 Put that through the cypher and… ALL HAIL THE KING. Could that refer to the Marvel short film starring The Mandarin? Or is this Mephisto?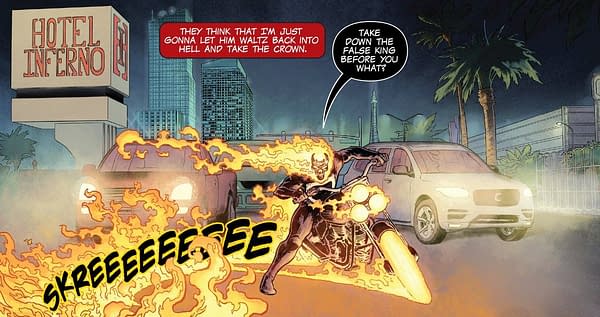 Or Knull?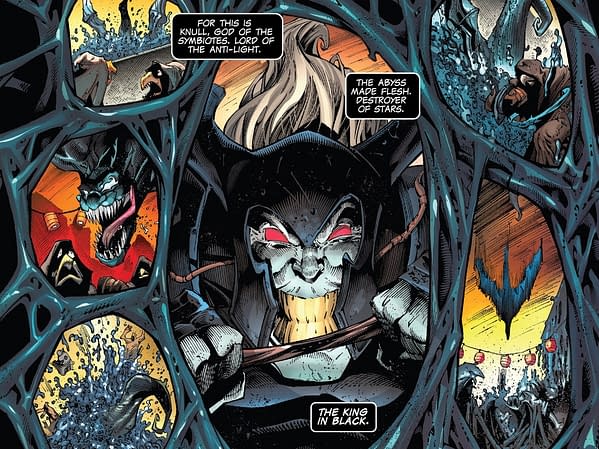 Or Billy?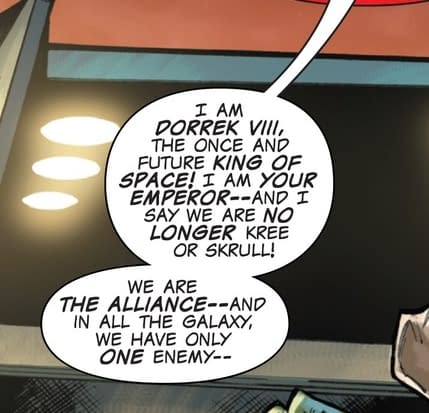 Or someone else entirely?
Probably Billy.
INCOMING #1
(W) Al Ewing, Jason Aaron, Saladin Ahmed, Ed Brisson, Donny Cates, Eve L. Ewing, Jonathan Hickman, Tini Howard, Greg Pak, Matt Rosenberg, Dan Slott, Kelly Thompson, and Chip Zdarsky. (A) Joe Bennett, Carmen Carnero, Jim Cheung, Mattia de Iulis, Jorge Fornes, Javier Garron, Kim Jacinto, Aaron Kuder, Francesco Manna, Carlos Pacheco, Humberto Ramos, R. B. Silva, Andrea Sorrentino, Ryan Stegman, Luciano Vecchio, and Annie Wu. (CA) Patrick Gleason.
ONE WILL UNITE THEM!
A mysterious murder brings together the heroes of the Marvel Universe in the search for a killer – but no one can imagine where the trail will lead, or how it will affect everything in 2020 and beyond! Who is the victim and who is the assailant?
The closing chapter to MARVEL's 80th year, which will connect the dots of everything that happened in 2019 and propel the narrative into the year that is to come! Featuring the Avengers, the Fantastic Four, the X-Men, the Guardians of the Galaxy, Daredevil, Spider-Man, the Champions, the Agents of Atlas, Valkyrie, the Immortal Hulk, Jessica Jones, Venom, Ghost Rider, the Masked Raider and more!
Rated T+In Shops: Dec 25, 2019
SRP: $9.99
Incoming #1 is published today from Marvel Comics. I bought mine from Piranha Comics in Kingston-Upon-Thames. Piranha Comics is a small south London comic store chain with a small south-east store in Kingston-Upon Thames's market centre, which runs Magic The Gathering nights on Fridays, and a larger south-west store in Bromley, which also runs Magic nights and has an extensive back issue collection and online store. If you are in the neighbourhood, check them out.

Enjoyed this article? Share it!