We've seen the Marvel Legacy books that are launching in October. Now we get some word on the Marvel Legacy titles for November.
All-New Guardians Of The Galaxy will be switching to issue #146 and begin a new storyline. In #12 they have a new quest, in #146 we find out what it is – searching for the Infinity Stones! Someone's been watching the San Diego Comic-Con/D23 trailer – and we have word that Marcus To will be joining the series.
As the Guardians begin their search for the Infinity Stones in earnest… they join up with the Nova Corps?!? That's right — the Guardians are going to be walking the space beat officially!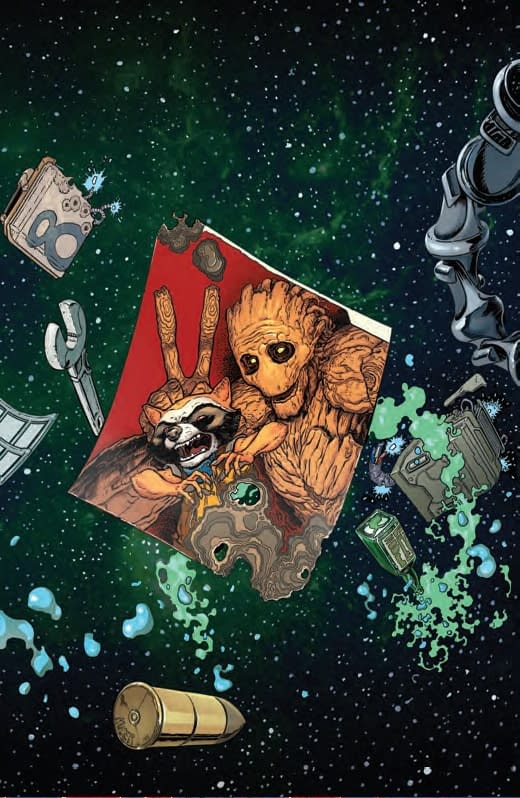 Enjoyed this article? Share it!