Dynamite has sent us a new Writer-2-Writer interview with Amy Chu, writer on Red Sonja and KISS chatting with writer Erica Schultz about the new Charmed series. Charmed #4 and Red Sonja #6 are both on sale today. Covers from Joe Corroney and Maria Sanapo along with a photo cover of actress Holly Marie Combs.
AMY CHU: How much homework did you have to do for this series?
ERICA SCHULTZ: I'll admit I binge watched a few seasons of Charmed on Netflix. I had really enjoyed the first three seasons with Prue, Piper and Phoebe, but I wasn't able to use Prue, so it was off to the later seasons for me. Aside from really focusing on the speech patterns of the characters, I would put episodes on in the background while scripting, just to keep the mood alive. Knowing what a robust fan base Charmed has, I wanted to make sure that I did the characters justice. I also read through the Zenescope run written by Paul Ruditis and Pat Shand to see where they took the sisters.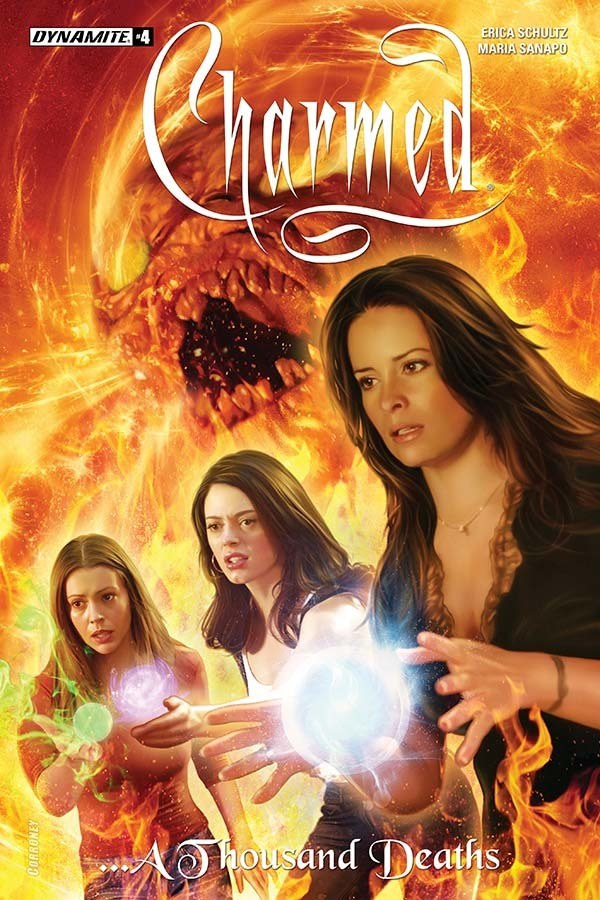 AC: Which sister is the hardest to write for you?
ES: If I had to pick, it would probably be Piper. In the timeline we're writing in, she's now the oldest sister, and, therefore, supposed to be the most responsible. At the same time, she's still dealing with the loss of Prue, but she's compartmentalized those feelings.
AC: Did you have any input or interaction with the creator of the show Constance Burge?
ES: Unfortunately, no. I'd LOVE to meet Constance Burge, but I didn't have any interactions with her.
AC: Charmed was one of the most popular TV series for quite some time; I think it ran 10 seasons. What do you attribute its popularity to?
ES: Charmed and Buffy came out around the same time, and I think they really hit with audiences because they had strong, female-led stories that were fun, humorous, adventurous, complex and dealt with family relationships. I really wanted to incorporate those same elements into this story, and Maria's art really captures Phoebe's warmth, Piper's sternness, and Paige's sarcasm.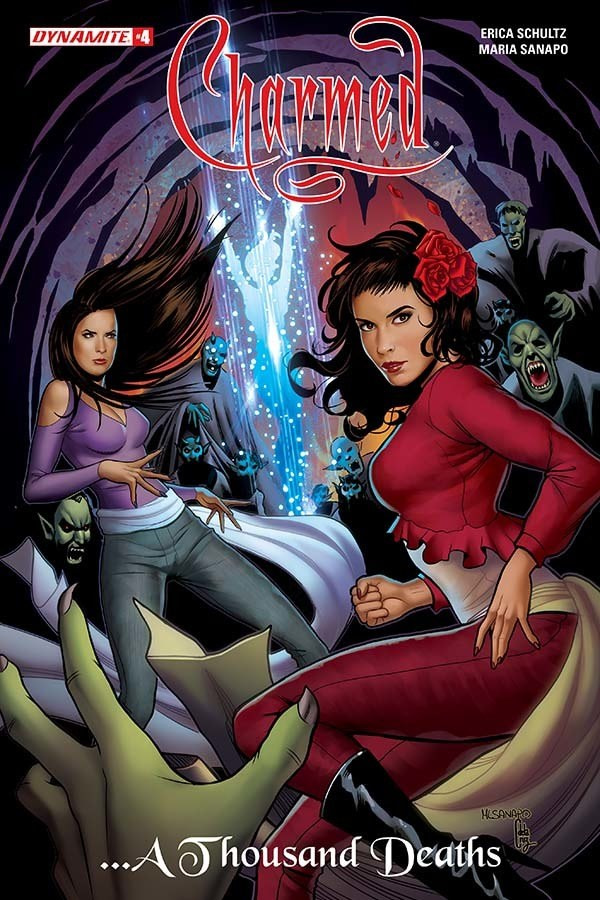 AC: It's been a long time since I've watched the show. Is this storyline totally new or an adaptation of anything pre-existing?
ES: This story is a brand new adventure set within the timeline of Season 4. The idea was to read this series and it would feel like you're watching an episode. The fan reaction has been really great, so I think we achieved that. (smiles)
AC: I personally find it difficult to script magical scenes. What's the biggest challenge for you in writing the series? What's been the easiest?
ES: You're absolutely right! Magical scenes can be really tough because what's in your head sometimes doesn't exist, so how can you describe it? I think having the aesthetic already set up by the TV series helped a lot, but there were definitely challenges. Rhyming spells was a pain, as well as finding ingredients for potions. The easiest was probably writing about the Underworld, as it was well covered in the series. Also, Maria was familiar with the series, as well, so she really "got it."