Amy Cooper Charged Over False Report Against Former Marvel Editor
Two months ago, just before the Black Lives Matter protests went global, Bleeding Cool reported on former Marvel Comics editor, writer and birdwatcher Christian Cooper's altercation in Central Park. Which, recorded by his sister and comic book writer and HBO TV developer Melody Cooper, saw finance worker Amy Cooper (no relation) threatened that she would call the police saying an 'African American man' was threatening her, when he asked her to leash his dog. She then did just that, calling the New York police and telling them that her life was being threatened by an African American man.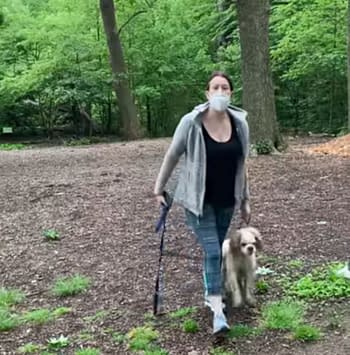 The event was widely reported amidst a number of related cases, seen as an attempted 'death by cop' event, and demonstrating the dangers that black people face through racism people, racist police officers and a racist system. The issue was raised, how would this event have been treated by the police, or the media, if it hadn't been recorded by Melody?
But it had. Amy Cooper was fired by Franklin Templeton, where she had been head of insurance portfolio management, she surrendered her dog, and issued an apology, stating "I reacted emotionally and made false assumptions about his intentions when, in fact, I was the one who was acting inappropriately by not having my dog on a leash,"
Now Amy Cooper is facing charges. Already fired from her high-flying job, faces a criminal charge, according to the Manhattan district attorney and will be charged with filing a false report, a misdemeanour punishable by up to a year in jail.
The New York Times reports him saying "Today our office initiated a prosecution of Amy Cooper for falsely reporting an incident in the third degree," Cyrus R. Vance Jr., the district attorney, said. "We are strongly committed to holding perpetrators of this conduct accountable." And that she is scheduled to be arraigned on October 14th. But also that if convicted, she could receive a conditional discharge or be sentenced to community service or counselling rather than jail time.
You know that someone, somewhere, is already making a comic book about this.