Apple Bans Saga On iPads And iPhones Over Gay Sex (UPDATE – Now With The Images In Question)
The other day, Bleeding Cool reported how Apple had banned 1500 French comic books on the Izneo comics app for portraying nudity in various forms. Some commentators asked why Apple would ban such comics but allow the likes of the space faring soap opera Saga.
Well, the other shoe has dropped. Saga writer Brian K Vaughan writes;
As has hopefully been clear from the first page of our first issue, SAGA is a series for the proverbial "mature reader." Unfortunately, because of two postage stamp-sized images of gay sex, Apple is banning tomorrow's SAGA #12 from being sold through any iOS apps. This is a drag, especially because our book has featured what I would consider much more graphic imagery in the past, but there you go. Fiona and I could always edit the images in question, but everything we put into the book is there to advance our story, not (just) to shock or titillate, so we're not changing shit.

Apologies to everyone who reads our series on iPads or iPhones, but here are your alternatives for Wednesday:

1) Head over to you friendly neighborhood comics shop and pick up a physical copy of our issue that you can have and hold forever.

2) While you're at it, don't forget to support the Comic Book Legal Defense Fund, which helps protect retailers who are brave enough to carry work that some in their communities might consider offensive. You can find signed copies of Saga at the CBLDF site right now.

3) Download the issue directly through sites like https://comics.imagecomics.com or on your non-Apple smartphone or tablet.

4) If all else fails, you might be able to find SAGA #12 in Apple's iBookstore, which apparently sometimes allows more adult material to be sold than through its apps. Crazy, right?

Anyway, special thanks to Eric Stephenson and everyone at Image for supporting our decision, and for always being so supportive of creators. Sorry again to readers for the inconvenience, but I hope everyone will be able to find an issue that Fiona and I are particularly proud of. And after you do, please check out PanelSyndicate.com, the new digital comics site I own with artist Marcos Martin, which remains 100% uncensored by corporate overlords.
Worth pointing out, you can download it on ComiXology on their website – and then read it on the Image or ComiXology App. But it is rather nonintuitive…. UPDATE: The scene appears on the first two pages of Saga #12. They are definitely NSFW, and feature images seen on the television head creations in Saga, and feature rather explicit images of oral sex, which contrasts with the violence and pain being experienced on the battlefield. You can see pages fullsize in NSFW glory here and here, from the CBR preview which seems to have no problem with close ups of erect, jizzing cocks…
While the comic has shown more explicit scenes, they have usually been of violence. I don't believe the "gay" aspect entered into the decision, there's no indication that the blowjob giver is male specifically, and it is probably down to the multiple ejaculating penises. Just saying.
---
---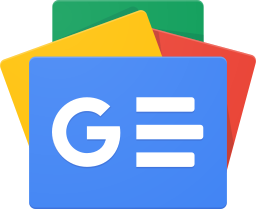 Stay up-to-date and support the site by following Bleeding Cool on Google News today!