This time last year, in a series of four long articles by Daniel Couvreur in the Belgian daily newspaper Le Soir it was reported that over two hundred original artwork pages of classic Belgian comic book Blake et Mortimer, meant to be archived by the Jacobs Foundation in the vaults of the Bank Brussels Lambert, had actually been sold to collectors, with a value well into to the millions or tens of millions. And no one knew where the money had gone.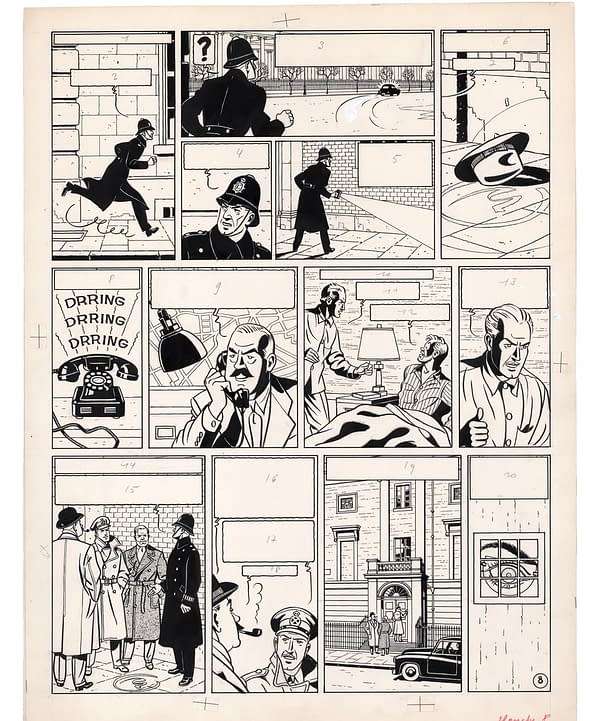 The Jacobs Foundation, originally set up by Blake et Mortimer creator Edgar P. Jacobs, was put into liquidation in 2016, its assets entrusted to the King Baudouin Foundation, which is when the missing pages were noted. With plenty of eyes on former Jacobs Foundation president Philippe Biermé. And his Rolls-Royce.
Pages can go for hundreds and thousands of dollars/pounds/euros. Edgar only released a handful to the public in any form, rather than the hundreds that have gone missing.
Now, after interviewing many people associated with the Belgian and French police are to start art gallery searches for suspected buyers.
However, they may need to look further afield, with a businessman in Hong Kong being a key suspect.
But none of this could have happened without art sellers selling work they knew should have been impossible to attain.
Enjoyed this article? Share it!