Artists Given Specific Instructions Not To Use Fantastic Four Characters (UPDATE)
evrlvnbluidthng Apologies for giving BleedingCool an amount of credence even equal to the weight of a single electron, but please start my heart again and tell me that Marvel isn't cancelling "Ultimate FF" and "Fantastic Four" to snub Fox or for any other reason.
It is amazing how many of you guys asked some version of this question this morning.

And I can hear Rich counting the nickels from your page clicks.
From Tom Brevoort's Tumblr there. And I would like to assure Tom that I am on a fixed salary.
So, yes. More. When I first heard the story, albeit from a Marvel source, I thought it was ridiculous.
That Marvel Comics were to cancel their Fantastic Four comics (though still using the characters in other titles) as a deliberate snub to Fox, currently producing the Fantastic Four movie. With the belief, from on high, that any publication of Fantastic Four comic books only helped Fox Studios at the expense of Marvel Studios. And while X-Men were just too popular comics to cancel, the Fantastic Four… wasn't. So both comics would be dropped.
There was flimsy evidence to back it up. That the Marvel 75th Anniversary project had no Fantastic Four on the cover, despite being Marvel's first superhero team, and the core of the modern Marvel comic. I was told that Fantastic Four imagery had been taken down at Marvel's offices. And then certain very chatty people in the past suddenly clammed up when this was mentioned. Well, this morning another shoe on the caterpillar dropped. An artist who I have been asked not to name, told me,
I do a number of sketch card projects for Upper Deck and Rittenhouse using Marvel characters. The most recent projects from both companies, one billed as Marvel 75th Anniversary, gave specific guidelines to NOT use any FF characters or supporting cast such as Dr Doom, Galactus, Surfer, Skrulls etc…
So… what do we think?
Another source close to Marvel tells me that this is all coming from Marvel CEO and largest Disney shareholder Ike Perlmutter, who has been known to take these kind of things very personally indeed.
Also, it's worth pointing out that Marvel has a very different relationship with Fox than it does with Sony.
UPDATE: From another artist, here comes the instruction sheet received by sketch card artists. UPDATEx2: CBR have gone down the rabbit hole with us. More on Bleeding Cool tomorrow…
CBR cannot confirm the exact future of "Fantastic Four" and "Ultimate FF," but has confirmed with multiple industry sources speaking on the condition of anonymity that a hiatus for the property is reportedly planned, at least as of recently. Plans can change, something that's potentially more likely now that the situation has been made public. The Fantastic Four characters are said to continue appearing in other Marvel titles, just not in a specifically branded "Fantastic Four" series.
---
---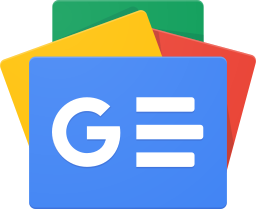 Stay up-to-date and support the site by following Bleeding Cool on Google News today!