Antarctic Press has solicited a brand new comic by Sofia Davila and Minjun Chen for August 30th called Arya.
They describe it as:
"… A shining showcase of new, strong female talent, with something unique and wonderful in every issue! On her way to get groceries, Anais is magically transported to a very strange world, where the only way home is to find the items on her shopping list. Meanwhile, Emi discovers new classmate Helen shares her passion for the handheld game Adventure Quest XXI, so they form a party-both for real and in the game-questing together in the name of teamwork, friendship, and XP!"
Lumberjanes meets Scott Pilgrim?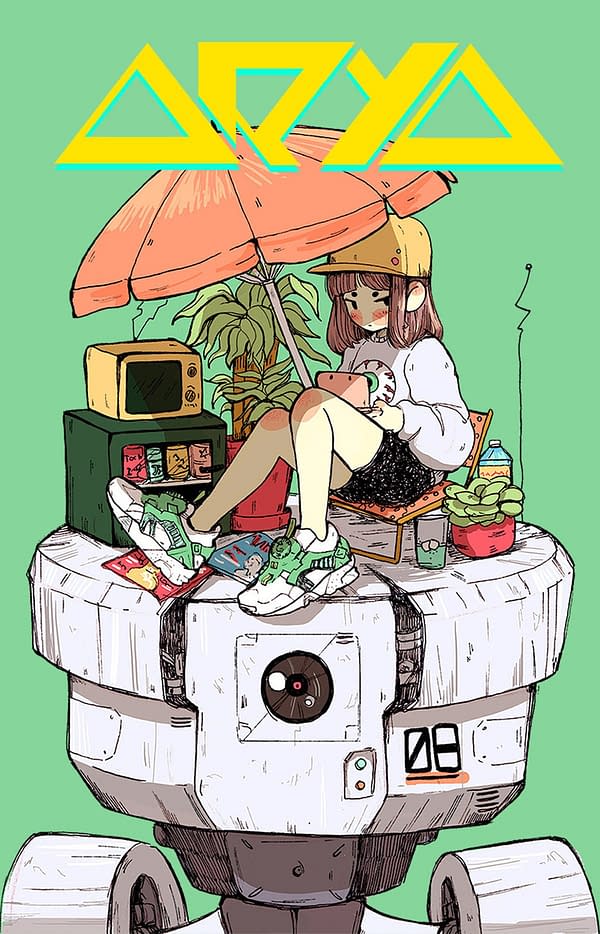 Enjoyed this article? Share it!