Avengers AI And V For Vendetta? Separated At Birth? (Spoilers) From today's Avengers A.I. #2 by Sam Humphries and André Lima Araújo… Dimitrios, downloaded into one of the old Iron Man suits, indeed on that had a history of sentience.
And who, fully masked, makes a proclamation on TV sets across the land. But did it feel a little familiar?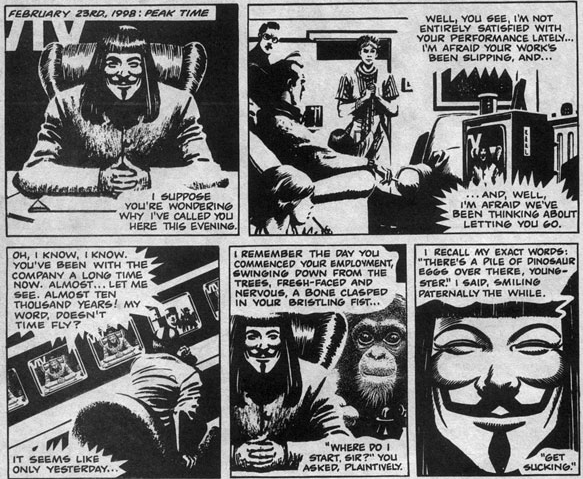 More of a reference than a swipe, possibly? A lot of it did seem down to the tone of voice…
Comics courtesy of Orbital Comics, London. Currently running the Cats & Cartoonists exhibition, to be followed by Dead Cats, an exhibition of Christian Ward's work.