Bamf Comics & Collectibles of Maitland, Florida, has just had its grand opening this weekend, after a soft opening earlier in August.
Owners Enzo Garza, and wife-and-husband team Candice Falkner-Craig and David Craig noticed that Maitland didn't have a comic book shop. But now it does. And it all happened when David Craig suffered stress issues running a construction company and needed to do something else instead.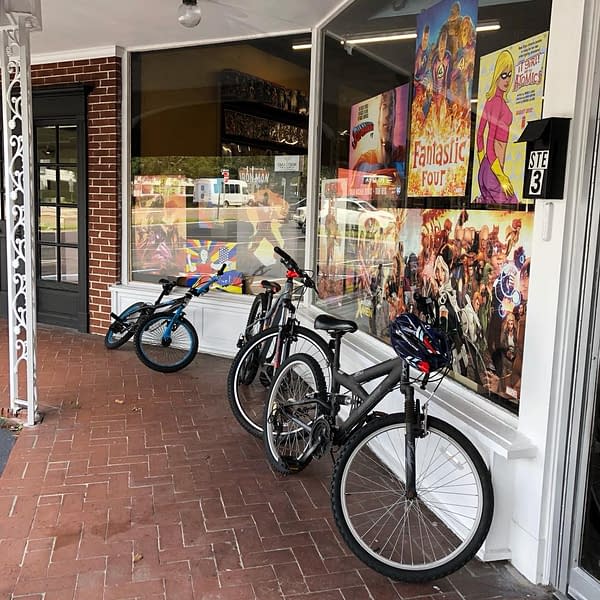 Yeah, he'll long for those stresses when the Diamond delivery is late. And may have gone to another store. Not in Maitland.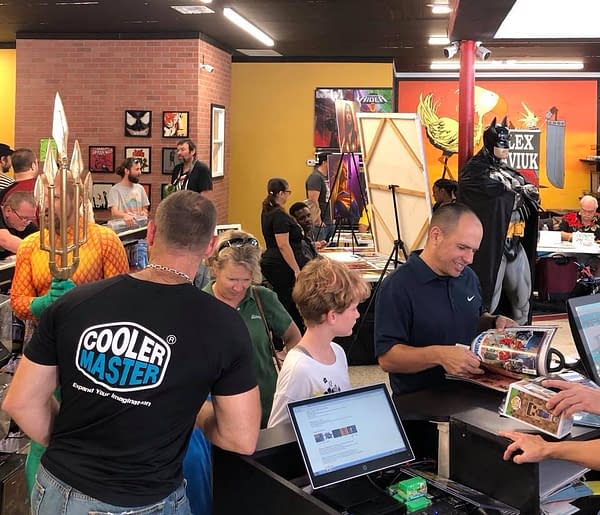 Anyway, the location was previously a restaurant, Melting Pot, but had been left derelict for some time. So Craig was able to pull a few favours and get some construction mates in to help out.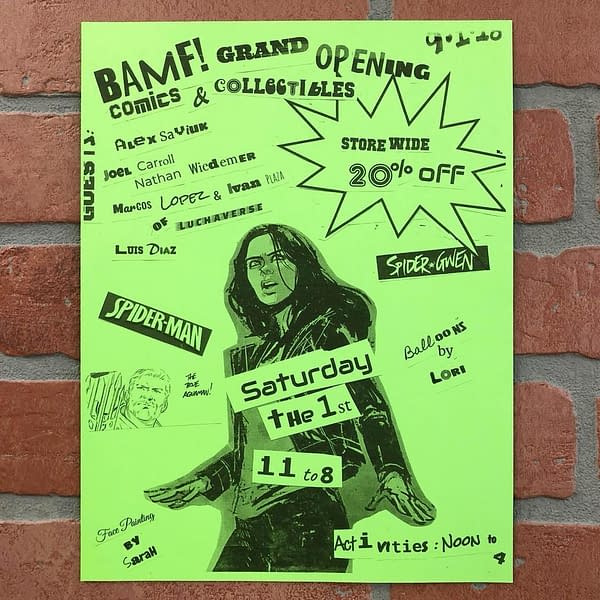 And naturally, because this is the modern world, while the store concentrates on comics, it also has trading cards, collectibles, gaming, gaming areas and VHS rental. And a focus on local small press comics too. As well as planning reading sessions for kids, sketch nights, book clubs, painting classes and more.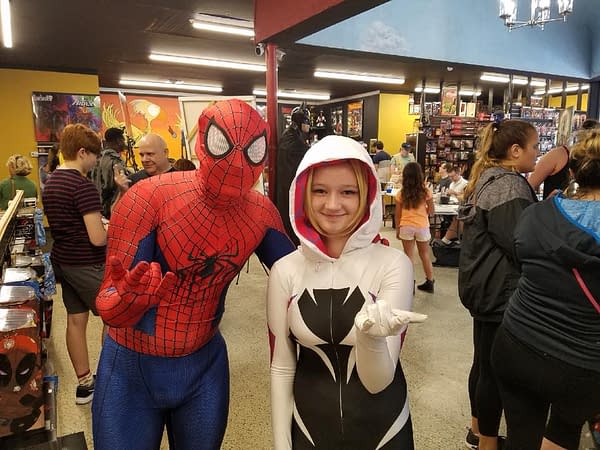 A 20% discount for pull-list customers and civil servant discount days during which police officers, teachers and others will receive added discounts.
Oh and store artwork from Candice and David's teenage daughters Piper and Parker, 16 and 14, using Final Fantasy characters by Skottie Young and Saga characters by Fiona Staples.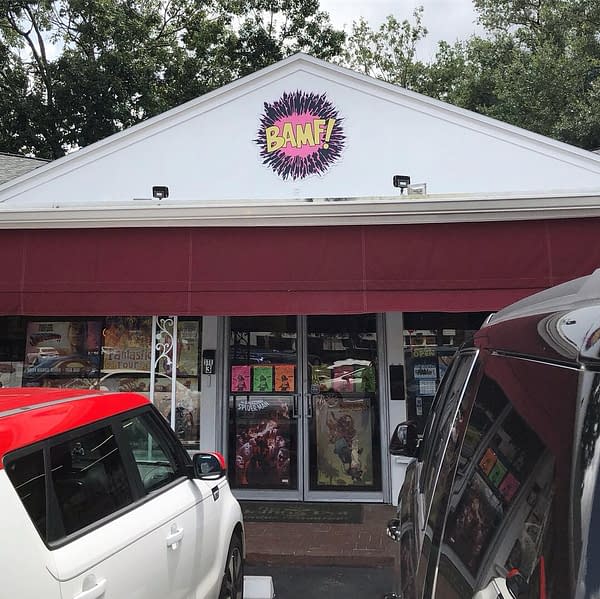 But, sadly for John Oliver, no crocodiles, flamingoes or palm trees. Yet.
Enjoyed this article? Share it!