Batman #94 and DCeased Top The Weekly Bleeding Cool Bestseller List
This is the Top Ten Bleeding Cool Bestseller List, as compiled by a number of comic stores from their sales on Wednesday and Thursday. It measures what are known as the "Wednesday Warriors", those who can't wait till the weekend to get this week's comics. Though thanks to DC, the Tuesday Titans too. This is also the only Direct Market Sales Chart in comics right now. Welcome to the Weekly Bleeding Cool Bestseller List. If any other retailers would like to report their top sellers, please contact richjohnston@bleedingcool.com.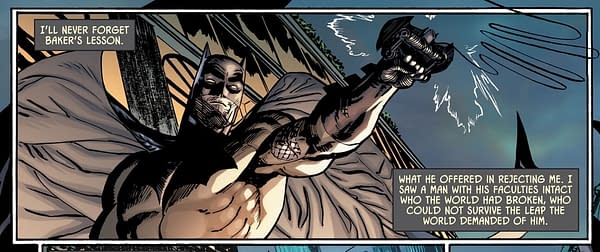 Top ten bestselling comics of the week
Batman is usually the biggest selling-title in comic book stores, but DCeased #1 came really close to knocking Batman #94 off the top. And both, with Detective Comics beating out the Empyre pre-launch issue but X-Force does that too… Notably, Adventureman also makes it into the top ten.
Batman #94
DCeased Dead Planet #1
Detective Comics #1023
X-Force #10
Empyre Fantastic Four #0
Strange Academy #2
Batman The Adventures Continue #2
Justice League #48
Superman 23
Adventuremen #2
Thanks to the following retailers…
Who had this to say…
Famous Faces & Funnies, West Melbourne, Florida: Big week for DC at FFF with 6 of the Top Ten Bestsellers being Batman related titles. I guess that's what happens when we get two weeks worth of DC in one! DcCeased is a big hit at our store and the first issue of Dead Planet shows that our customers are still digging the DC Zombie title. Batman #94 and Batman #93 were tied for second place in our bestseller list. The hype for Punchline seems to have lingered a bit and people are sticking it out with Tynion to see where his take on Batman RIP will go. Death Metal #1 and Negan Lives are both holdovers from previous weeks that are still selling strong and outselling most of the few new titles on the shelf. Batman's Grave has taken a small hit, but I think a lot of the readers want to finish out the title seeing as it's over halfway complete. For the non-DC side of the Top Ten we have Strange Academy, the only Marvel title that sold well enough in its first week. We also have King of Nowhere and Something is Killing the Children making a Top Ten appearance. Both titles are strong sellers with our customers and it gives me a refreshing reminder that the market is all about the Big Two. Especially at our store.
—–
Rodman Comics, Ankeny, Iowa: Wow, from Marvel only X Force made it into our top ten. Marvel needs to get some comics out, something I never thought I would have written back in 2019. Empyre Fantastic Four 0 was only picked up by the die hard Fantastic Four fans here. No one picked up because it is the latest Marvel crossover. Not a good sign. Sonic the Hedgehog Annual sold more copies for us. Batman 94, Batman the Adventures Continues 2 blew out the door for us along with DCeased Dead Planet 1. Next week looks great with Death Metal 2 coming out.
—–
Graham Crackers Comics – a DOZEN shops Illinois/Wisconsin/California: Nice solid week with LOTS of new product. Much needed, while it's nice to have a breather every once in awhile with a small week – it was far too many small weeks in a row leading to customer opting to just come in next week instead, when there's more.
DC dominated in sales and in charting titles. MARVEL still seems to be figuring out their footing in this new environment. Very little excitement coming from customers in regards to whats happening there. Not that they aren't still producing some GREAT books – they're just low on the HYPE factor right now…
—–
Collector's Paradise Pasadena, California: DC dominated this week, with Batman, Batman Adventures and DCEASED going really strong. Boom Studos continues to get more and more traction with single issues like Something is Killing the Children, and all their recent graphic novels across the board. Can't catch up with already aggressive orders. Vault is the big up-and-comer lately, with Bleed Them Dry doing amazing numbers and new books coming out looking really REALLY good. Plus both Boom and Vault are super retailer friendly so that helps to promote their books.
Notable sales:
Mister Miracle #1 CGC 9.0 $300