Marcos Salinas is at the Batman Birthday panel at WonderCon for Bleeding Cool. He didn't need to bring Batman a present for his 80th though, instead, Marcos got one from Batman.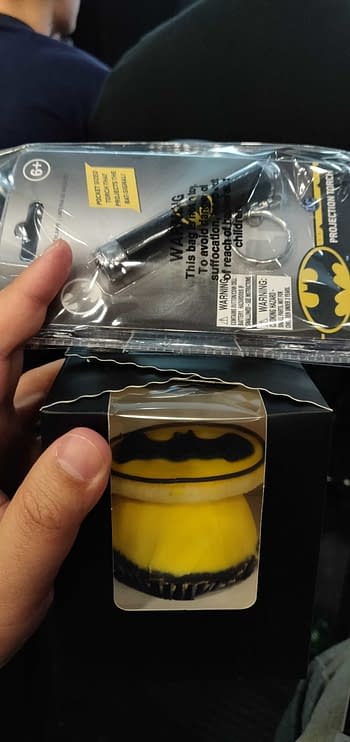 A Bat-torch and a bit of Batcake. How thoughtful. And we learnt some more plans for Batman in his eightieth year.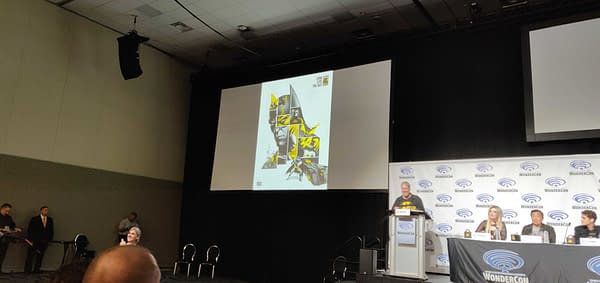 On July 17th they are inducting Batman as the first character in the San Diego Comic-Con Museum hall of fame in the Old Federal Building at Balboa Park.
And on September 21st they're going to be putting up Bat Signals around the USA.
Do Bat signals actually work? I guess we are all going to find out.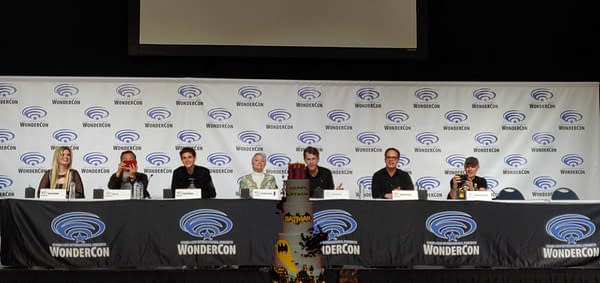 Enjoyed this article? Share it!