Batman Damned #1 Signed by Lee Bermejo Sells for $1000
Wow.
Just… wow.
Lee Bermejo has been signing a lot at Thought Bubble in Leeds this weekend. Lots of Batman: Damned #1 of course, but plenty of other comics, his Justice League print and taking commissions for the show. I saw him draw the most beautiful Judge Death pic, with his ink brush just hitting the paper, without pencil first. Quite incredible.
We also looked at how a retailer from Dublin was rewarding his customers by bringing them back signed copies of Batman Damned #1, a comic that has gained notoriety for a reason that even I can't bring myself to type out again.
Anyway, one bright individual has had the idea to get a signed copy notarized and slabbed by CGC, the comics grading company who also advertise on this site, as part of their Signature Series at a 9.8 grade.
And then they have sold it on eBay for $1000.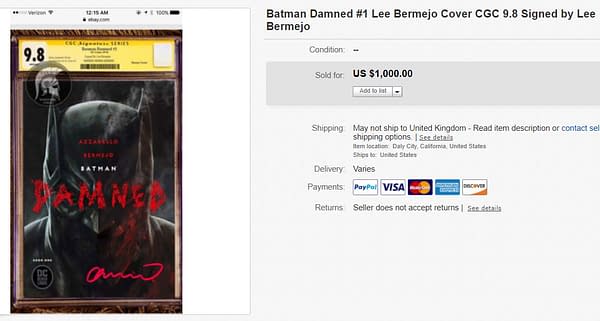 Man, even Lee Bermejo's autograph looks a bit like a you-know-what if you squint…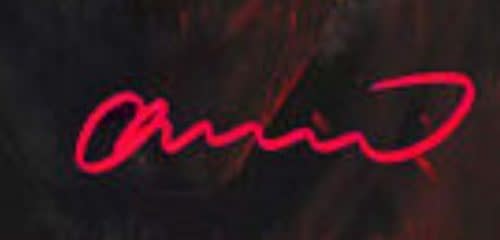 Of course, you know, if you slab the comic you won't actually be able to see the thing that's making all these people crazy…